Norwegian authorities are considering a move towards a more dynamic taxation model that accounts for environmental impact. Here's what Norway's new aviation strategy might mean for you.
Norway's success with using taxation to drive a shift in the kind of cars people buy and drive is well-documented. Now the Scandinavian nation is considering trying a similar move with air travel.
For much of the pandemic, Norway suspended its aircraft passenger tax (flypassasjeravgift) as part of an economic support package for the airline industry. That suspension ends this summer.
A new approach to air passenger tax
The country's authorities are proposing a new approach to taxing air passengers. Today, a passenger pays tax based on a route's distance. But soon, they may pay based on a route's environmental impact.
In a statement, the Norwegian government revealed a preview of its new aviation strategy that includes a new approach to air passenger tax.
Rather than penalise passengers who need to fly far and often, the new system appears to be designed to encourage passengers to reward airlines that invest in more fuel-efficient aircraft.
But it's also designed to ensure a more economically sustainable aviation industry, especially in remote parts of the country that need it most.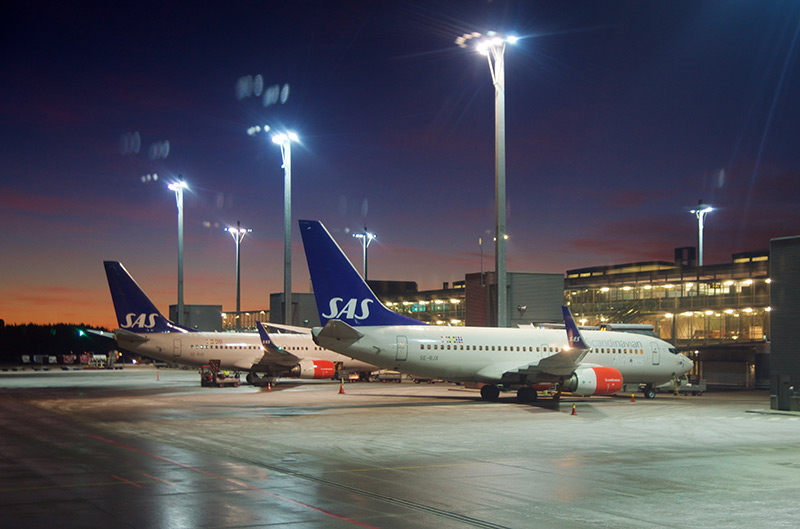 While the proposal is subject to further negotiation and agreement before it is finalised in the autumn of 2022, it does give a strong indication of what we can expect. Regular flyers in Norway and airlines in countries all around the world will be watching closely.
A preview of Norway's new aviation strategy
This new aviation strategy will be built on four 'sustainability pillars': climate and environmental, social, geographical, and economic sustainability.
Environmental impact
Climate and environmental is the main pillar of the new proposal. Norway wants airlines to use more fuel-efficient planes and use more sustainable fuels such as aviation biofuel where possible.
In simple terms, Norway would hope this would result in airlines choosing to accelerate the introduction of more fuel-efficient and/or alternatively fuelled aircraft.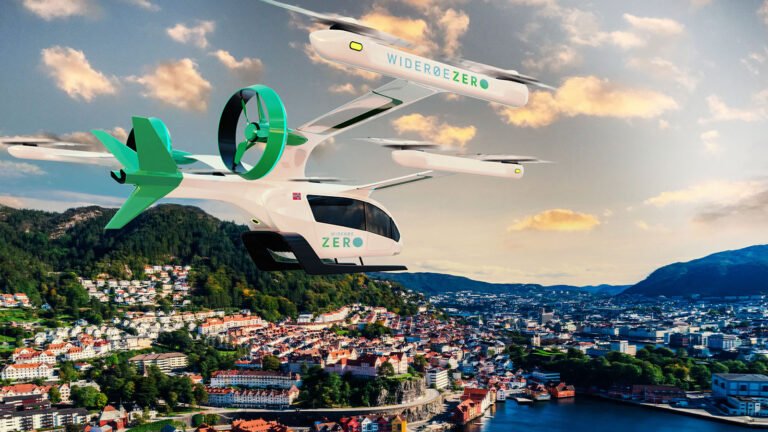 Norway's success of using taxation to increase the take-up of electric cars is well known. It will be fascinating to see if it can repeat the trick in the world of aviation.
Norway's regional airline Widerøe has already launched a subsidiary focused on emissions-free flying. It has teamed up with Embraer to develop innovative new green aircraft for urban mobility.
Wideroe plans to put their first zero-emissions plane in the air by 2026, but that's just the start. Their ambitious plans include replacing its current fleet of Dash-8 aircraft with either electric or hydrogen-powered planes by 2035.
Social sustainability
Some airlines (notably WizzAir) have come under fire in recent years for the use of hiring cheaper labour outside of Norway in order to reduce costs on flights in Norway. The social sustainability pillar aims to combat that in the future.
Geographical sustainability
Norway plans to halve the fares paid on public service routes within the country. These are generally unprofitable routes that receive state support to guarantee a service, most commonly between remote settlements in northern Norway.
This may seem counter-intuitive, but it's designed to make the ultra-short-haul flights more attractive to passengers. This should eventually reduce the burden on the state.
Economic sustainability
The economic sustainability pillar is aimed at creating an open market with no state intervention necessary. Norway will continue to invest in new airports, while targeting passenger tax on boosting climate efforts and the aviation industry.
Although the new strategy will focus mostly on commercial air traffic, it will also include other parts of aviation such as helicopter operations and drones. New technology, education, competence and passenger rights are other topics the strategy will address.
The final aviation strategy will be presented as a report to the Norwegian parliament in the autumn of 2022. What do you think of the proposals so far?