Norway's regional airline Widerøe has launched a subsidiary focused on emissions-free flying, and teamed up with Embraer to develop innovative new green aircraft for urban mobility.
The new subsidiary called 'Widerøe Zero' will help the airline achieve a goal of running a zero or near-zero-emission fleet.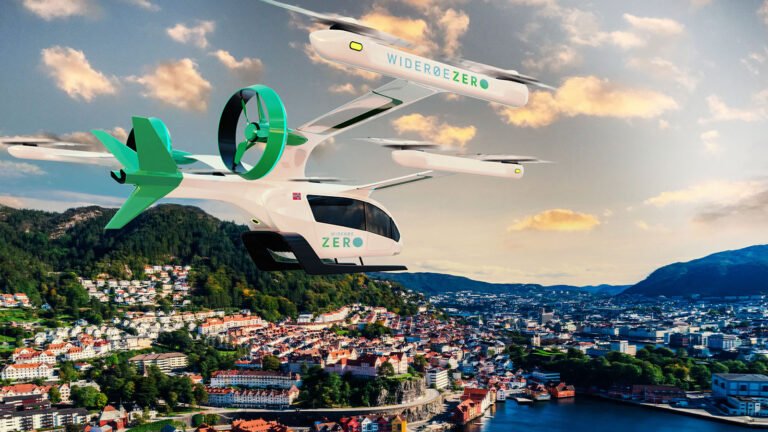 Wideroe plans to put their first zero-emissions plane in the air by 2026, but that's just the start. Their ambitious plans include replacing its current fleet of Dash-8 aircraft with either electric or hydrogen-powered planes by 2035.
Widerøe's chief executive shared the plans in an interview with Reuters.
Norway's vast short-haul aviation network
Most Life in Norway readers are likely familiar with Widerøe. The small airline is best known for its network of regional routes in sparsely populated areas of Norway.
Such routes provide critical transport links in the northern and western parts of the country, where rail routes are largely non-existent and other ground transport alternatives extremely slow.
But so much short-haul aviation is damaging to the environment. So domestic aviation in Norway is well-suited to benefit from the shorter-ranges planned for emerging electric and hydrogen-powered aircraft.
Read more: Domestic Flights in Norway
Widerøe have long declared their ambitions to develop a green fleet, and with this announcement we are now seeing concrete action.
Widerøe and Embraer join forces
While Widerøe's fleet used to be exclusively made up of relatively small Dash-8 propellor aircraft, the airline recently took delivery of three Embraer E190-E2 jets.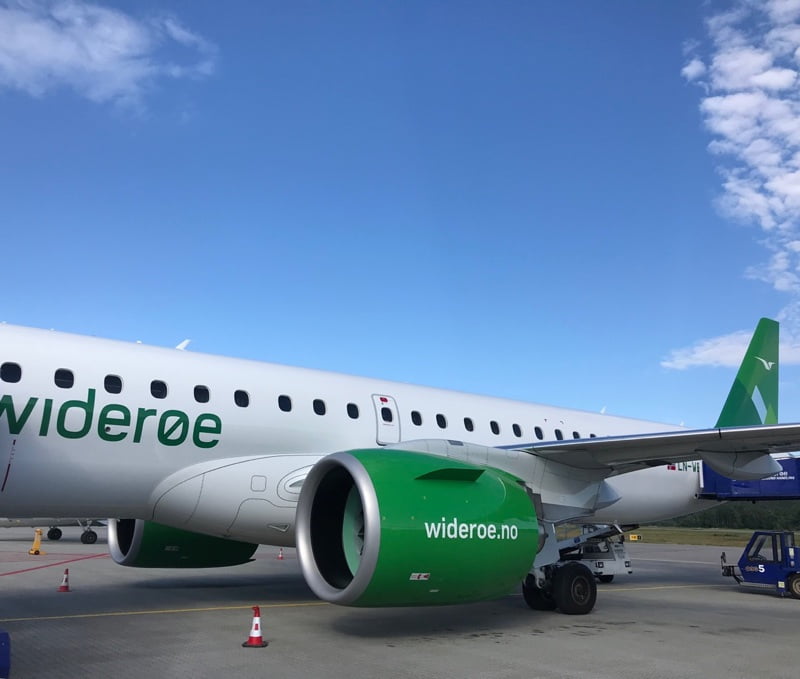 These enable the airline to fly longer-range routes such as Trondheim to Tromsø and some European destinations including the Faroe Islands.
It was the start of a relationship with Embraer that looks set to continue for many more years. Now, Widerøe Zero is teaming up with Embraer's urban air mobility (UAM) department, known as Eve.
Electric aviation technology
The collaboration will initially focus on 'urban mobility solutions', the partners hope the electric vertical take-off and landing aircraft (eVTOL) concept can also be used for zero-emissions regional connectivity.
Read more: Norway Wants Electric Flights
"With Urban Air Mobility, we have a unique opportunity to design a new and optimized mobility ecosystem: infrastructure, vehicle, operations and air traffic management systems. We are thrilled to work together with Widerøe Zero to develop UAM solutions in Scandinavia, with an entirely new, zero-emission experience to travelers," said André Stein, Eve President and CEO.
As part of this collaboration, Widerøe Zero will contribute to a market readiness exercise and a vehicle concept of operation study in Scandinavia, furthering Eve's development of the UAM market in the region.
"Widerøe Zero is excited to work with Eve on the eVTOL concept. Although initially designed for Urban Air Mobility, we expect these highly flexible vehicles to be interesting in a variety of applications also in rural areas; from cargo to passenger transportation," said Widerøe CEO Andreas Kollbye.
"Our partnership with Eve is part of our plan to accelerate the development of sustainable aviation in Norway. We are looking forward to the expanded partnership, unlocking new opportunities to improve regional connectivity."