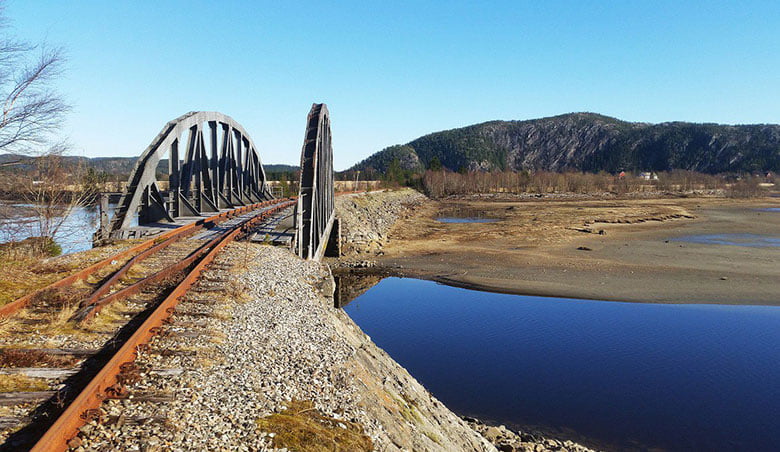 Interrail passes are a great value way for European residents to explore their continent by rail, and Norway is no exception.
European train travel can be among the best travel bargains out there. Given the long overland distances and expensive domestic flights, this is especially true in Norway. Seeing Norway by rail is a hugely popular option.
While most rail tickets are already reasonably priced, an Interrail pass offers a fantastic opportunity to save money if you plan on using the train to explore the country.
Who can use Interrail?
The most important thing to know about Interrail is their passes are only valid for European residents. If you are a resident of a non-European country such as the USA, Canada, China, India or Australia, you should check out the alternative pass named Eurail.
The One Country pass cannot be used of residents of that country. So if you live in Norway, you can buy a one country pass for use in Denmark or Sweden, but not for use in Norway.
What is Interrail?
An Interrail pass lets you travel on the national railways of all 30 participating countries, along with some ferry lines.
Depending on the country, there may be some private train companies that are not covered by the pass, so you should absolutely do some research before booking.
The participating countries are Austria, Belgium, Bosnia Herzegovina, Bulgaria, Croatia, Czech Republic, Denmark, Finland, France, Germany, Great Britain, Greece, Hungary, Ireland, Italy, Luxembourg, Macedonia, Montenegro, Netherlands, Norway, Poland, Portugal, Romania, Serbia, Slovakia, Slovenia, Spain, Sweden, Switzerland and Turkey.
While an Interrail Global Pass is valid in every country, there is also a One Country Pass that gives you access to the national railway of one specific country, such as Norway. As mentioned above, residents of Norway are unable to buy a Norway pass.
How Interrail works in Norway
The One Country Pass for Norway gives you a specific number of "travel days" to be used within one month. On each travel day, you can take an unlimited number of trains.
Available tickets range from 3 days (135 Euro) to 8 days (226 Euro), which can offer a substantial saving on Norway's long-distance train fares.
A typical one-way on-the-day fare between the major cities (for example, Oslo to Bergen) is more than 100 Euro, although savings can be in advance down to as little as 30 Euro, albeit with no flexibility. Reservations should be made on long-distance trains, which incur an additional cost of €6.30.
Top tip
: The
Flåm Railway
is not included in the Interrail pass, but holders are entitled to a 30% discount on the standard fare.
You can start your journey any time after midnight on the first day your pass is valid. You need to complete your last train journey by midnight on the final day your pass is valid. Your pass comes complete with a travel diary, regardless of whether you have the Global Pass or One Country Pass.
For any trip you make on the ticket, you need to enter the journey details in the travel diary for your trip to be validated. This will act as your ticket if you are subject to a ticket check. If you haven't completed the information, your journey is not valid.