From November 26, Norway introduces major changes to its coronavirus-related travel restrictions. Here's the latest situation on entry restrictions and quarantine obligation in Norway.
Well, who'd have thought we'd still be here almost a year and a half after the first infection was detected in Norway? The pandemic has killed more than 1,000 people in Norway so far, but far more elsewhere.
For that reason, some of Norway's travel restrictions remain in place.
Before we start…
I get questions literally every day from people wondering when they will be able to travel to Norway. Despite sharing the latest information on Life in Norway's coronavirus status page, I have no 'insider' information. All I can do is share the current rules and restrictions.
With that in mind, I have produced this article to gather together the latest information on the entry restrictions in one place.
Bear in mind that there may be a delay between new announcements and this page being updated. Please also understand that I can't cover every personal situation and exception. This page is not a substitute for checking the official guidelines. I'll be sharing the relevant links throughout the article.
With that in mind, read on…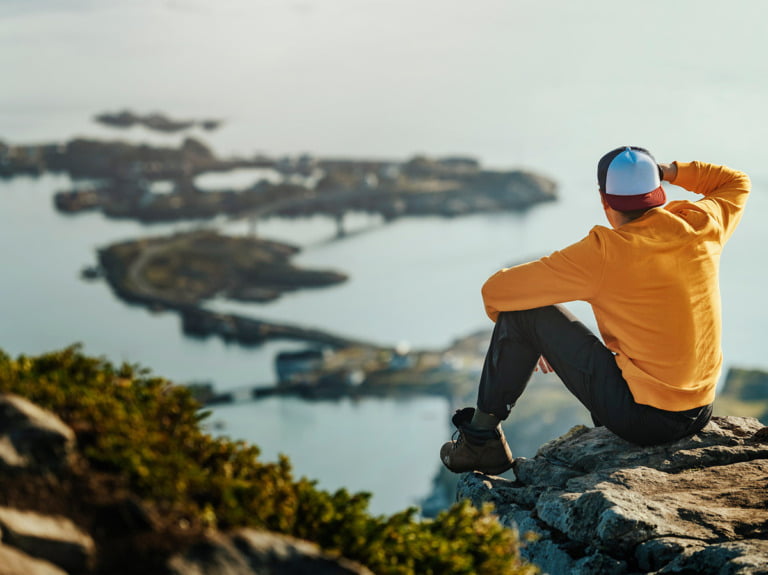 Norway's travel restrictions in brief
From November 26, there will no longer be a travel ban. If you were entitled to enter Norway before the pandemic, you will be entitled to enter Norway now.
However, a mandatory quarantine period remains in place for many countries, especially those outside the EU/EEA/Schengen area.
A stricter quarantine regime is currently in place for arrivals from some African countries because of the new strain of the virus.
From November 26, testing requirements at the border increase. If you cannot digitally document full vaccination or previous infection, you must show a negative test. There are also testing requirements upon entry.
From November 26, all arrivals must register online, including Norwegian nationals.
The full Norway entry restrictions are quite detailed, so please be patient as we dive into the full list of ifs and buts!
Firstly, it's important to understand that even if you are permitted to enter Norway, you may be required to serve a quarantine period.
Norway's colour-coded system
As with many countries, Norway adopted a traffic-light system for grading a country's coronavirus risk. Residents from countries graded 'red' are considered to have a 'quarantine obligation' upon entry.
To see what colour grading your country has, check the website of the Norwegian Institute of Public Health. Their colour map is updated regularly. I have included the latest version above for your convenience.
Rules for Norwegian citizens and residents of Norway
Generally speaking, all Norwegian citizens and foreign-born residents of Norway are allowed to enter the country. That has been the case throughout the pandemic so far.
However, you may be required to undergo a period of quarantine at home if you arrive from a red/purple/grey country and do not hold a digital coronavirus certificate.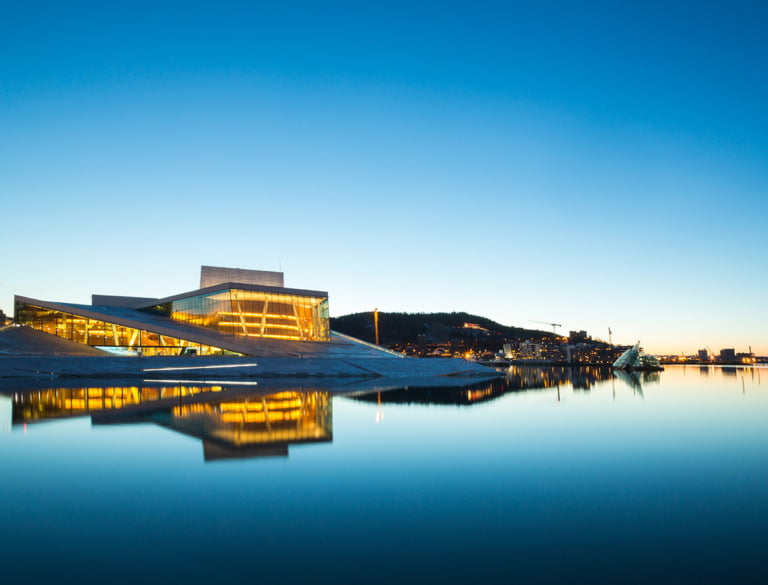 Norway's coronavirus certificate (also known as a vaccine passport) is available at helsenorge.no. It provides verifiable digital proof of vaccination status, test results and/or proof of previous infection. A valid certificate enables residents of Norway to skip quarantine when returning to the country.
Rules for residents of other countries
From 26 November, the entry ban is removed. This means that the entry rules revert back to how they were before the pandemic. So, anyone who has a valid visa or can visit Norway without needing a visitor visa is permitted to enter Norway.
However, the quarantine and testing requirement remains in place. If you arrive from a red/dark red/purple country, you must undergo a quarantine period. This can be down in suitable private accommodation, but quarantine hotels are also available. These are at your own expense, albeit subsidised.
If you hold a valid EU digital coronavirus certificate, you are exempted from the quarantine. Those having to quarantine can take a PCR test to exit quarantine after three days.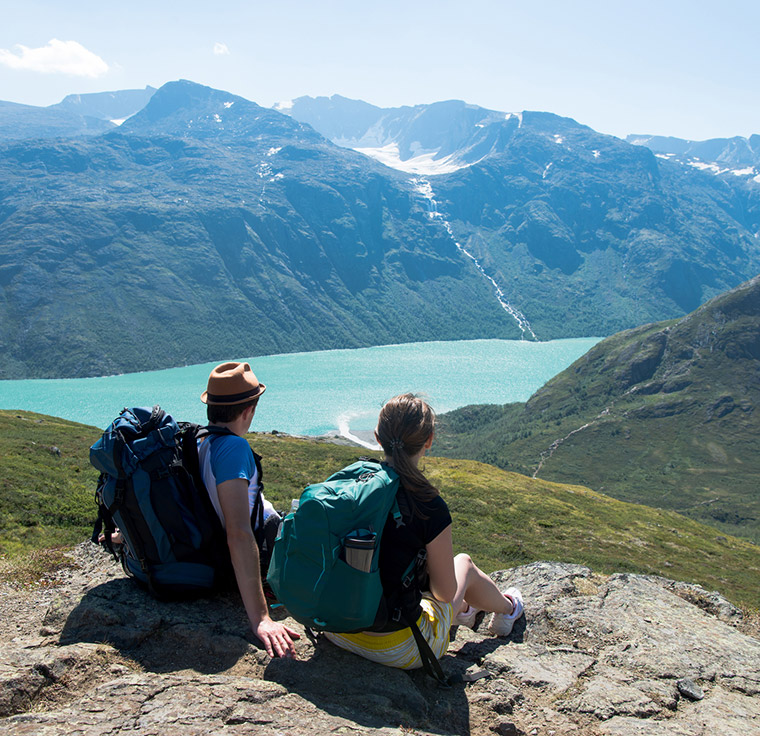 At present, effectively all countries outside the EU/EEA/UK/Schengen fall into this category. This means that unless you hold an EU-compatible certificate proving full vaccination or previous infection, you will be required to quarantine.
Stricter quarantine from Africa
From November 27, Norway is mandating a quarantine hotel stay for all arrivals from the following African countries: South Africa, Namibia, Zimbabwe, Botswana, Lesotho, Eswatini and Malawi.
The Ministry of Foreign Affairs also advises against travelling to these countries for the next two weeks. The background for these changes is the development of a worrying new virus variant.
EU digital certificate
From June 24, the EU vaccine passport has been accepted at the border under the same terms as the Norwegian version. This means that fully-vaccinated holders of the digital certificate can enter Norway, quarantine free. The UK's NHS Covid Pass is now accepted on the same terms as the EU system, as are the passes of several other countries.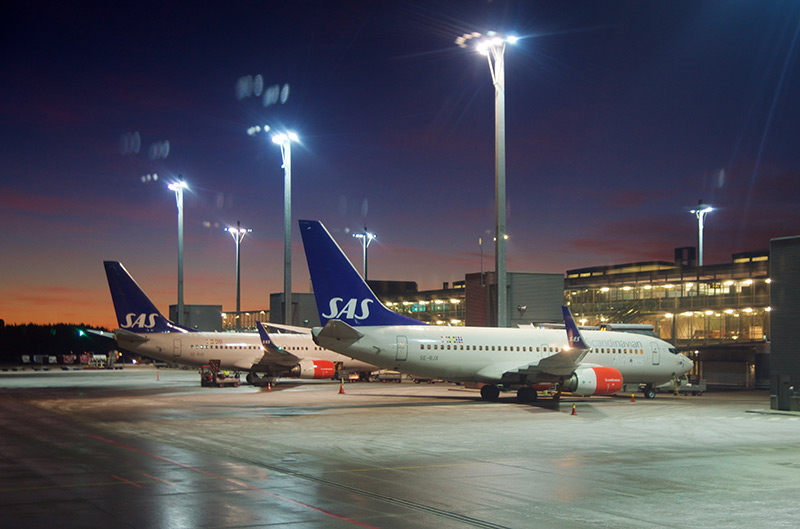 Testing requirements
The government is also reintroducing the testing requirement for all adults who are not fully vaccinated or recovered from Covid-19 in the last year.
Tests can be taken at all points of arrival such as airports, or within the 24 hours prior to arrival in Norway. This applies regardless of country of departure. Previously there had been exceptions for arrivals from European countries with a low risk of infection.
Residents of purple countries can travel to Norway on the same terms as European citizens, see above. The quarantine period will apply to all arrivals.
Norway travel restrictions FAQ
As I said before, I can't address individual circumstances on this page, especially as there are so many exceptions to the rules. However, some key information follows.
Do I need a negative test to enter Norway?
A negative test certificate taken within 24 hours of arrival must be presented by all travellers arriving in Norway from November 25, unless you are fully vaccinated (EU certificate required) or can document recent recovery. A test can also be taken upon arrival.
What is a quarantine hotel?
Previously, people entering Norway from an area with a high infection rate had to stay in a quarantine hotel. This wasn't optional – authorities at the border took arrivals directly to the hotel.
The quarantine hotels are typically located close to airports. Travellers must pay a subsidised fee of NOK 500 per day for the accommodation and meals. You are not permitted to leave the floor, nor have guests.
The full quarantine period is 10 days but can be shortened to seven days upon a negative test result. The minimum stay in a hotel is three days and upon a negative test, the rest of the quarantine period can be served at another suitable location.
However, from 25 September, the requirement for a quarantine hotel is removed. Quarantine can now be served in a private home or other suitable location. Quarantine hotels will remain open for those who have nowhere else to stay.
When will things change?
Who knows.
Where can I get the official guidelines?
Great question! As I already said before, I cannot guarantee the timelines of the information on this page. So, you should definitely check the official guidelines.
Unfortunately, unlike some other countries, Norway has kept its coronavirus information distributed across the various government ministries and directorates, so finding a precise answer can be tricky. Here's where you can find the details:
Regjeringen.no: The official government webpages on the pandemic
FHI: The Norwegian Institute of Public Health maintains the colour-coded map of country-based restrictions. It's also home to the official statistics.
UDI: The Norwegian Directorate of Immigration details the specific entry requirements and exceptions in full.