Thousands of people arriving in Norway these last months have had to stay in a quarantine hotel. Here's one person's experience.
Norway's strict entry requirements have forced many travellers into a quarantine hotel. Life in Norway contributor J Alex West describes his experience of staying in one after a 30-hour journey back to Norway.
A tale of quarantine
On the fifth of June, we entered quarantine in Oslo. Prior to arrival, we had to pay 4,200 kroner for quick-result Corona tests to obey Norwegian entrance laws:
'The test must have been taken in the last 24 hours prior to arrival in Norway. For persons arriving by air, the test may be taken in the last 24 hours prior to the scheduled departure time of the first leg of the flight.'
Hotel quarantine was mandatory for us as travellers coming from almost-COVID-free New Zealand, as it is a nation outside the EEA/Schengen area.
We applied to the Norwegian Directorate of Immigration well in advance for a 'strong welfare consideration' and requested we be allowed home-quarantine for the sake of our three-year-old son following 30 hours of travel.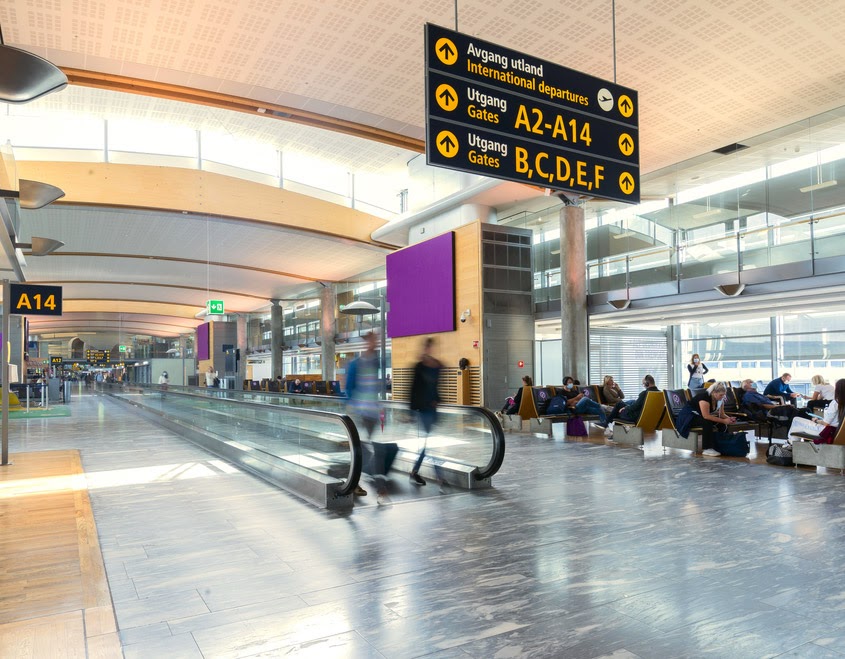 It was only when we landed and spoke with a Norwegian border official, that we were informed that a 'non-response' was a 'rejection-of-application.'
Quarantine hotel in Grünerløkka, Oslo
At the hotel in Grünerløkka, there was a single baggage trolley available for all the detainees coming from the bus, so it took some time to get our gear to the eleventh floor.
Our room was without air conditioning, fan, or fridge – three single beds crammed side-by-side, our bathroom containing a small sink, cubicle shower and toilet.
The current law at that time allowed hotel occupants to wander outside for up to four hours. We were instructed that we could go inside shops only for medicine and necessities.
The sun was out, and amidst the loosening of Oslo restrictions, Grünerløkka was heaving with people having a good time.
'No more than two persons in the elevator' was written on an A4 sheet in the lift. As the door closed, a hand dipped into the elevator triggering the censors to open the doors fully.
Two men shuffled in, chatting to each other as I backed up. They pressed 9 and 10.
Food in the quarantine hotel
On Day 4, I was given sliced ham, sliced cheese, and sliced bread for the third consecutive breakfast. This was to be breakfast for the entire quarantine, with the occasional addition of boiled egg or Nutella and cream cheese.
In polystyrene takeaway containers, dinners were comprised of pasta, burger cutlets, boiled and fried potatoes, chicken, and salads – each meal with an abundance of red onion. 
Portions were generous and without the complements of herbs and spices. As we could not refrigerate our food, we had to throw a lot out. Not fans of fizzy soft drink, we accumulated 60 bottles of Fanta, Coke and Sprite to take back to our home and eventually serve to guests.
Daily walks and jogs along the crowded Akerselva path allowed for welcome breaks from the hotel. The staff did not assume I could speak English, so I embraced all opportunities to speak and practice Norwegian.
One morning, I entered the lobby. The security guard was distracted by his phone. His mask dangled by string around his ear and when he noticed me from the corner of one eye, he hurriedly put his mask on properly.
Hot drinks were available for guests 24/7.
'Can I have tea,' I asked the receptionist. 
'Wait one second. I have to put water in the kettle.'
The receptionist returned after a few minutes.
'Thank you.'
An early exit
We took tests on day seven. On day nine, we received negative results. Released twenty-four hours early, we left the hotel and headed home, having handed over the nine thousand kroner hotel quarantine fee.
Read more: The Ten Rules: A Personal Experience of Janteloven
Like so many returnee residents to Norway who have endured hotel quarantine, we will not be able to contribute to small local businesses trying to get back on their feet as restrictions are loosened this summer, which is a great pity – but we simply can no longer afford it.