Interested in fashion, or perhaps looking for a unique gift on your next trip to Norway? Here's an introduction to some of the top Norwegian clothing brands that you're likely to encounter in Norway.
Many people new to Norway may be surprised to hear there is a Norwegian fashion industry. After all, most clothing appears to be functional, first and foremost, with Copenhagen and Stockholm much better known in the worldwide fashion industry.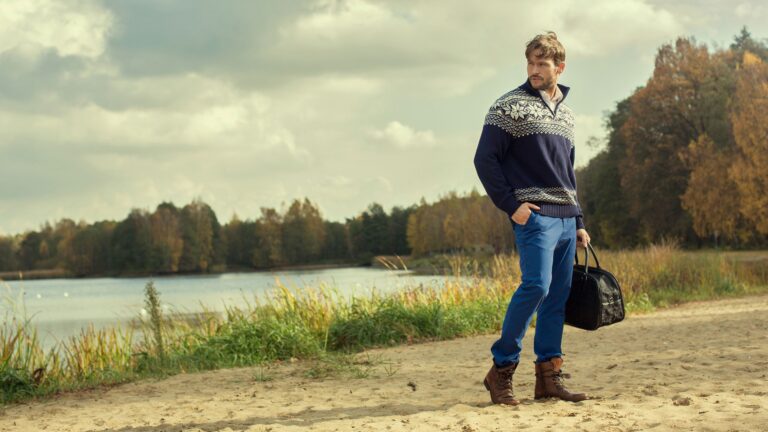 But scratch the surface and you'll soon discover a wide range of top quality Norwegian brands, many of which are known across Scandinavia and internationally.
Traditional Norwegian knitwear has been given a new lease of life in recent times, while sportswear continues to blur the lines with fashion.
In this article, we dive into the heart of Norwegian fashion by exploring a curated selection of top Norwegian clothing brands.
What is Norwegian style?
The Norwegian sense of style is deeply rooted in a unique blend of utilitarian need and traditional aesthetics.
Whether it's sturdy outdoor wear designed to brave the harshest weather or chic urban styles that add an extra layer of sophistication to the streets of Oslo, Norwegian fashion has something to offer for every sartorial taste.
Many of the brands exemplify the country's Scandinavian design ethos – a marriage of functionality, comfort, and understated elegance. They've each crafted a distinctive identity, some leaning on centuries-old traditions while others are influenced by modern fashion trends.
Top Norwegian brands
We will explore brands that have been warming Norwegians for over a century, and brands that have taken the world's fashion stage by storm in recent years. We're sure you'll know more than you realise, and find some new favourites, too.
Bergans of Norway
Bergans of Norway stands as one of the esteemed pillars in the Norwegian fashion landscape, revered for its durable outdoor apparel.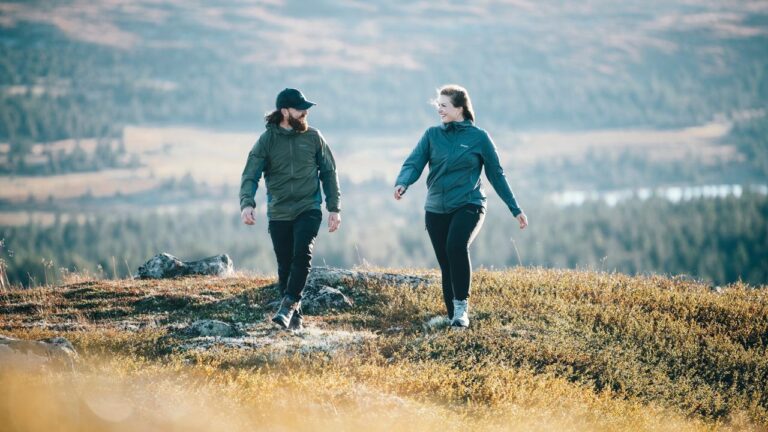 Famous for their down jackets and insulated pants, Bergans is synonymous with quality and resilience, guaranteeing garments that will protect you against the toughest of weather conditions.
Founded in 1909 by Ole Ferdinand Bergans, the brand started its journey with a revolutionary backpack equipped with an external frame. From this humble yet innovative beginning, Bergans has diversified its portfolio, evolving into a household name known for its high-performing technical clothing.
Despite this diversification, the brand's backpacks continue to be a staple, witnessing regular use by the military since 1913. This ongoing tradition is testament to the lasting quality and timeless appeal of the Bergans brand.
Dale of Norway
Steeped in over a century's tradition, Dale of Norway is a distinguished brand celebrated for its exquisite wool sweaters. Adorned by both men and women, their knitwear range boasts a plethora of colors and patterns, with the knitted collection being the highlight of their catalogue.
Established in the idyllic village of Dale, the brand has remained loyal to its roots, still operating from its original location.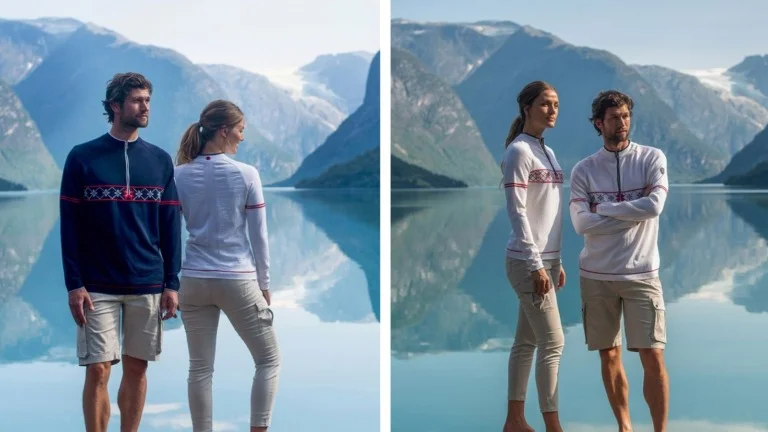 Since 1956, Dale of Norway has had the privilege of designing official Olympic and World Championship sweaters for the Norwegian National Alpine Ski Team. Their collaboration with high-profile events has led to many famous Norwegian sports personalities sporting their knitwear.
Devold
Embodying the spirit of Norwegian durability, Devold is a coveted brand known for its versatile outdoor and workwear clothing. Combining function and style effortlessly, Devold delivers performance-driven apparel ideal for those bracing against challenging environments.
Established in 1853 by Ole Andreas Devold, the company initially crafted woolen gloves and undergarments, pioneering the use of advanced mechanical knitting tools. Valuing innovation, Devold was amongst the early adopters of the light bulb and telephone, reflecting its forward-thinking approach.
The brand's product range has since grown to include sweaters, jackets, mittens, and long johns, all renowned for withstanding harsh weather conditions. This rugged resilience has seen Devold become a preferred choice for explorers and adventurers.
Helly Hansen
Helly Hansen, with a legacy spanning over 140 years, is a Norwegian brand recognized globally for its superior quality outdoor clothing. From rain jackets to ski pants, their extensive product line ensures that you remain comfortable and dry, irrespective of the weather conditions.
Established in 1877 by Helly Juell Hansen, a seasoned sailor since the age of 14, he and his wife embarked on a venture to create waterproof clothing. Their unique formula involved soaking coarse linen in oil, resulting in a hardy, waterproof fabric.
Originally catering to the needs of fishermen with waterproof clothing, the discovery of oil in the North Sea led Helly Hansen to diversify into offshore worker apparel and survival gear.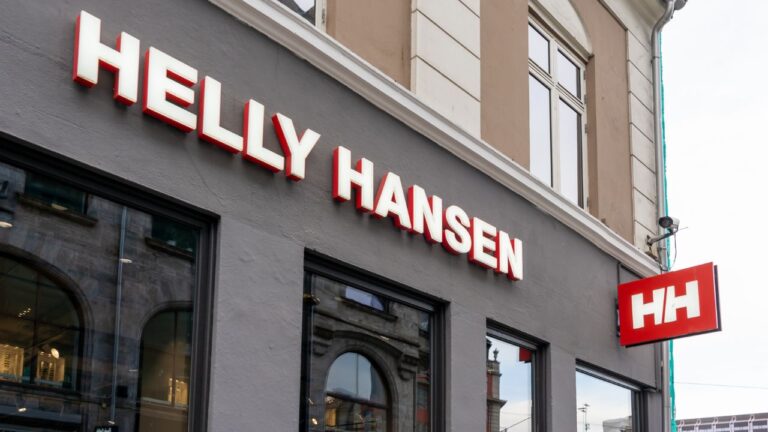 Gaining popularity in the late 1990s among urban youth in North England and the American hip hop scene, Helly Hansen's clothing has cemented its place as one of Norway's most iconic apparel brands.
This popularity hasn't diminished despite the brand becoming a subsidiary of the Canadian retail chain Canadian Tire.
Johnnylove
Johnnylove is a Norwegian brand that specializes in streetwear. Their clothes are trendy and fashionable, yet still affordable.
The company was founded to provide Nordic men a method of updating their wardrobes with something between casual wear and formal attire. The designs are rooted in tradition: clean lines, basic forms, solid color schemes, and limited branding.
The brand's most recognizable products are its jackets, according to founder John Vinnem. He claims they're typically the first items purchased by men and that they frequently lead to a long patronage of the brand.
Moods (of Norway)
Established in 2003, Moods of Norway is known for blending vibrant hues and bold designs. The brand swiftly garnered acclaim for its playful approach to design, balancing whimsical patterns with high-quality fabrics.
Whether it's a burst of florals on a shirt or a splash of colour on a dress, each piece is a canvas celebrating Norway's rich landscape and culture. Ideal for those who seek to inject joy into their wardrobes, Moods of Norway transforms clothing into wearable art, making everyday a vibrant spectacle of style.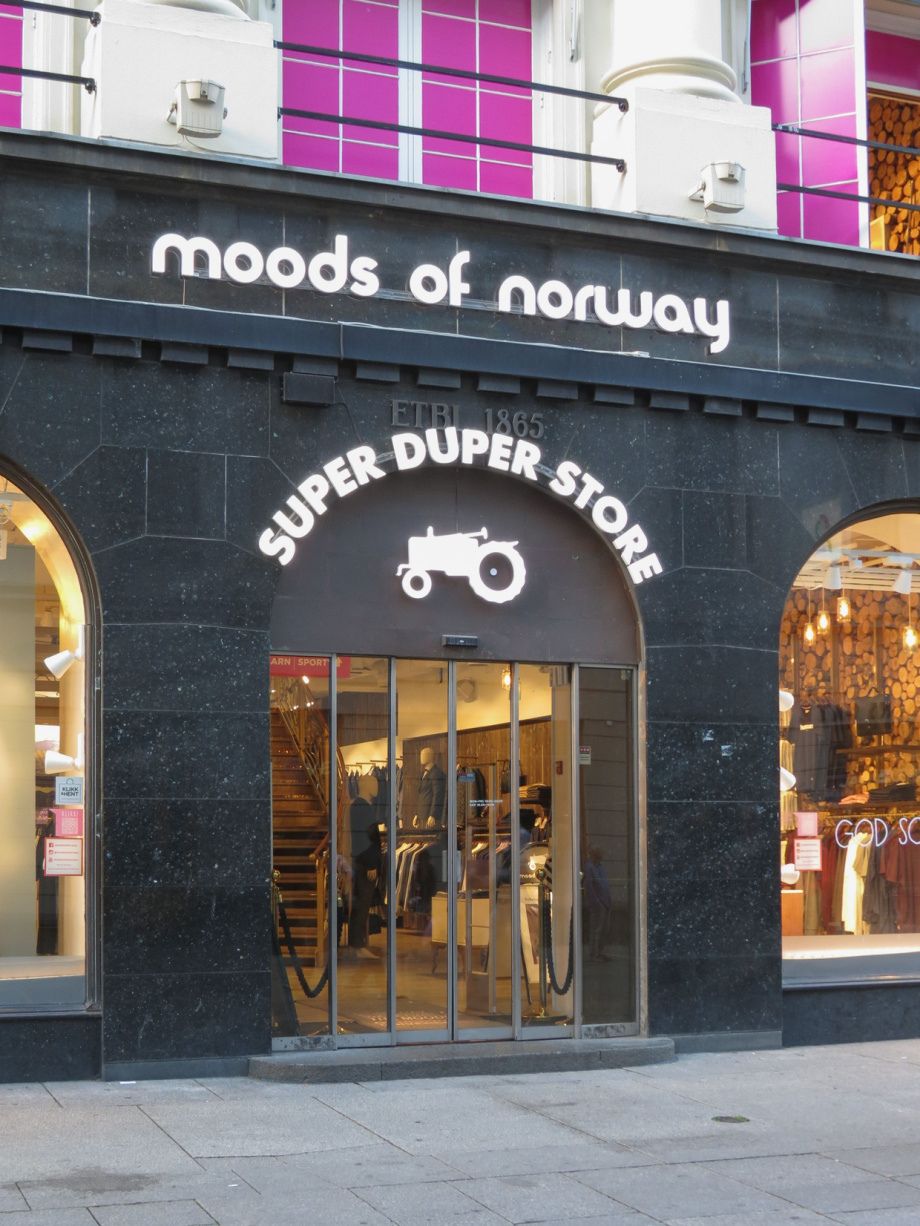 However, the brand was tarnished in the eyes of some when the company declared bankruptcy in 2017. Soon afterwards the owners bought back the rights to the trademark. In the spring of 2019, they relaunched the brand under the shorter name Moods.
Norlender
Knitwear brand Norlender is a family-owned company with roots dating back to 1927. It is one of the few remaining textile mills in Norway, having been operational for 90 years and three generations.
After all that time, they continue to be able to provide garments constructed of Norwegian 100% pure new wool, produced in Norway and spun and knit in their factory on the Norwegian west coast.
Wool has been worn in northern Norway for over 6,000 years, and it has served as a natural fibre with the remarkable ability to keep people warm in chilly conditions – which remains as true now as it did back then.
Norlender is known for its use of high-quality yarns, and they work with skilled spinners in both Norway and throughout the rest of Europe. Because of this, the quality of Norwegian woolen clothing is well-known worldwide.
Norrøna
Outdoor wear brand Norrøna makes everything from technical jackets to casual wear, all with a focus on sustainability.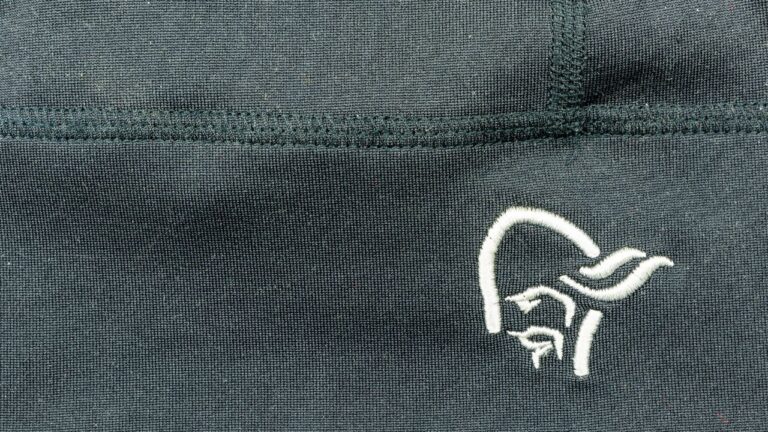 The brand is well-known for its cutting-edge technology and its staff are dedicated to research and development to ensure that the clothing is as high-tech as necessary in the Norwegian climate.
Norrøna, which was founded in 1929, has been supplying Norwegians with outerwear that can withstand the harsh Norwegian climate for almost 90 years. Much of the brand's clothing is known for its bright colours, easily identifiable on the high street.
Onepiece
Established in 2007, Onepiece is a Norwegian company at the forefront of the global "onesie" trend. Created by three young Norwegians, the group says of the early days: "some said it would look stupid, many believed it wouldn't last."
With a range of comfortable jumpsuits for men, women, and kids, Onepiece continue to release new products each year to keep their range interesting.
Røros Tweed
Røros Tweed makes high-quality, cozy blankets from Norwegian wool, all designed by top Scandinavian artists. Okay, so this isn't clothing exactly, but Røros Tweed is an important Norwegian brand that helps keep people warm and cosy.
Røros Tweed started when a generous CEO helped the people of Røros by giving them wool and linen to make warm clothes. Over time, this turned into a business, making not just blankets but also curtains, furniture textiles, and tweed.
Today, Røros Tweed is famous for its blankets, available for both kids and adults, inspired by Norway's rich culture and landscapes. Whether you prefer classic or modern designs, you'll find something that fits your style.
Scandinavian Explorer
Scandinavian Explorer makes great outdoor clothes perfect for nature lovers. Whether you're going hiking, camping, or just playing in the snow, they have something for you and your whole family.
This Norwegian brand draws inspiration from the vivid colors of their homeland's nature, creating clothes in bright yellows, oranges, pinks, and purples reminiscent of snow, rain, and the northern lights.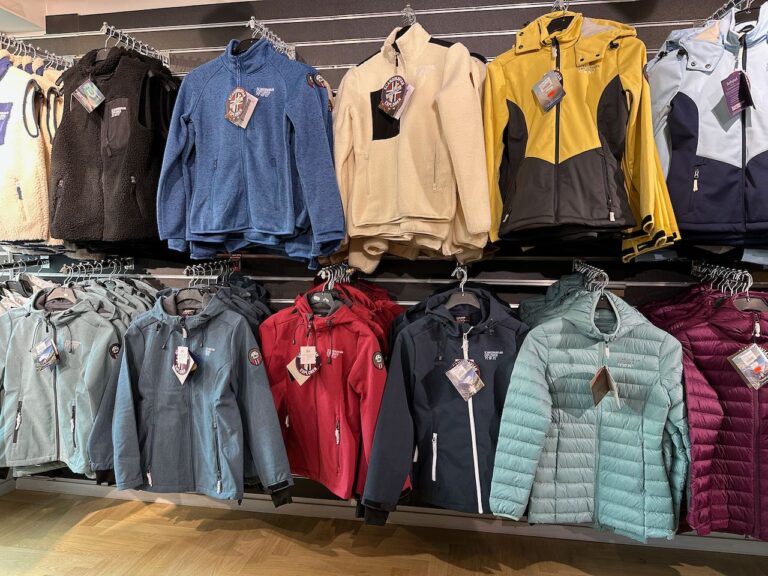 They know a lot about staying warm and dry in Scandinavia's varied weather, so you can trust their clothes to keep you comfortable.
Skogstad
Skogstad is yet another Norwegian brand focused on top-notch outdoor wear. Whether you like hiking, camping, or just being outdoors, they have the perfect piece for everyone, including men, women, and children.
They specialise in a range of clothing including jackets, mid-layers, accessories, pants, and base layers. You can choose from technical jackets to heavy winter parkas suitable for the harshest weather. They pride themselves on the durability and weather-resistance of their products, particularly their waterproof jackets.
Swix
Swix is all about high-quality winter sports attire. If you love skiing, snowboarding, or just being in the snow, Swix has you covered.
In 1946, Swix initially made modern ski wax. Although started in Sweden, Swix eventually moved its production to Norway by 1964. They expanded from ski wax to ski poles and technical sportswear after merging with other companies.
Today, Swix is renowned for its top-notch clothing that keeps you warm and dry in any weather.
Twentyfour
As the name suggests, Twentyfour offers clothes you can wear 24/7. Created for skiing on Nordic mountains, they're also stylish enough for a night out. This brand, established in 2006, is all about clothes that fit every occasion.
Twentyfour mixes a fresh, youthful style with quality and durability, often drawing inspiration from traditional Norwegian items.
Their collection is designed for movement, featuring light and smooth fabrics in both classic and modern colors, perfect whether you're dancing at a party or exploring the beautiful Norwegian outdoors.
What's your favourite Norwegian clothing brand? Or do you steer clear of all things Norwegian fashion? Let us know in the comments below.