Considered a national sport by many, knitting is a beloved activity in Norway. From how it became popular to some of the most famous Norwegian knitting patterns, here's our guide to knitting in Norway.
What can be cosier than wearing a soft, thick wool sweater when the days get shorter and the evenings, chilly? If there's one thing Norway can guarantee, it's wool sweater weather, and a surprising number of Norwegians are actually qualified to knit their own.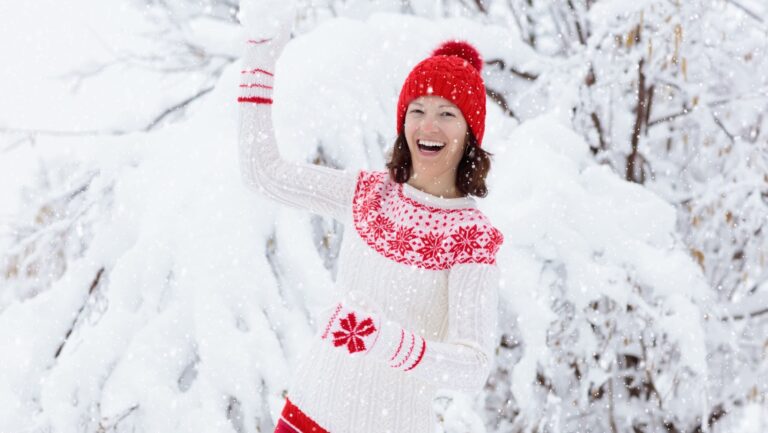 Norway has some of the most recognisable knitwear designs, both new and traditional. The activity is steeped in history, but it is still enormously popular, with high-quality yarn being sold even in low-end shops.
Today, traditional knitwear is reflected in some of the leading Norwegian clothing brands. But many people still choose to knit at home.
Whether you're a pro looking for the best traditional Norwegian designs or just knit-curious, we have got you covered.
Read on and we will tell you everything you need to know about knitting in Norway, the history of the activity (including whether the Vikings knitted!), and the country's most cherished designs.
Viking knitting: fact or fiction?
According to a widely-held popular belief, knitting has been popular in Norway since Viking times. The idea makes perfect sense at first glance: Vikings had to deal with cold winters and they needed to fashion their own clothing.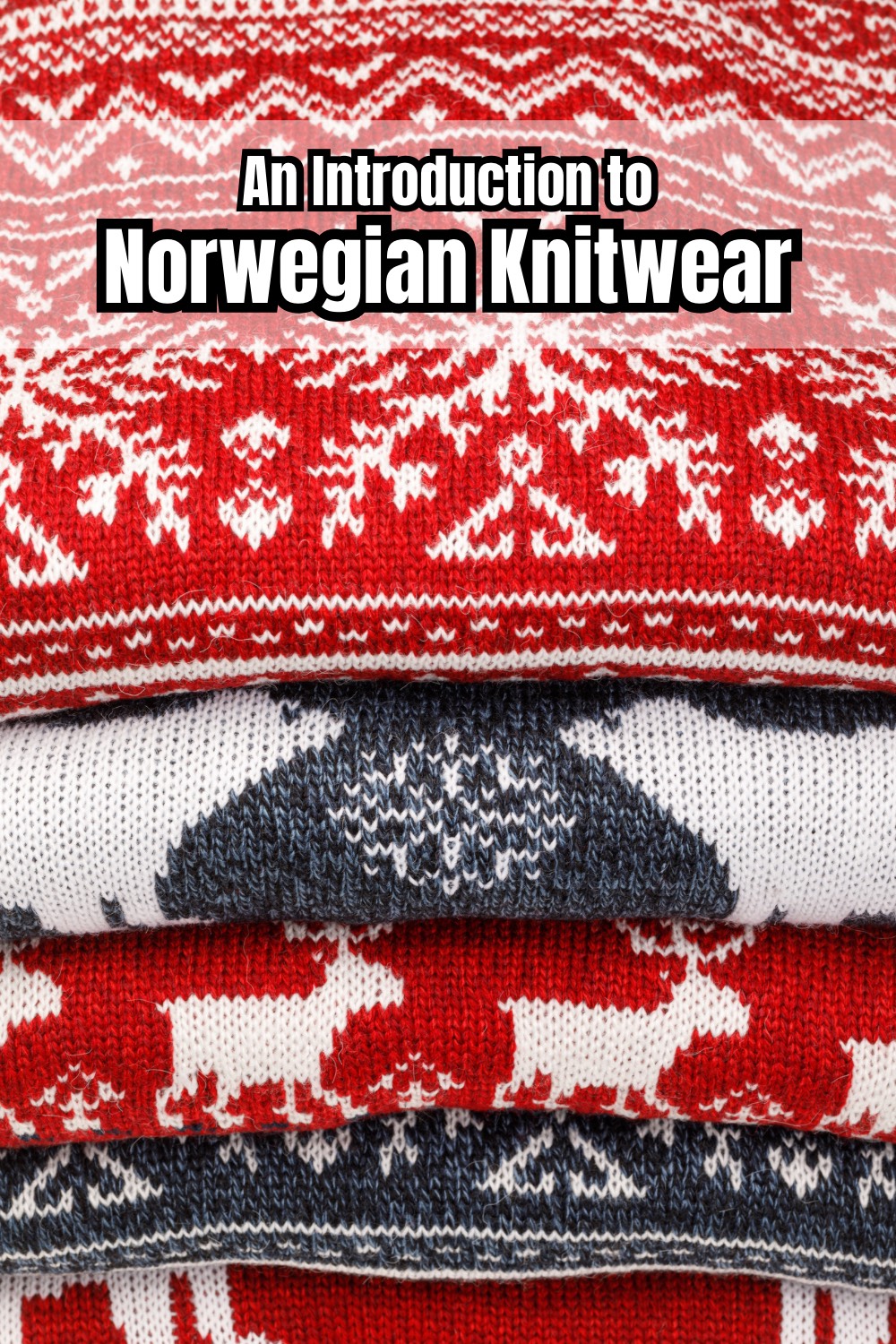 That being said, there is no evidence of knitting existing in Norway as an activity before the 1600s. Further south, in continental Europe, knitting had been common at least four centuries prior.
The history of knitting in Norway
Once the technique arrived in Norway though, it spread like wildfire. Interestingly, the activity was practised by people (mainly women) from all walks of life.
For rich women, knitting at that time was a hobby – one that could be practised either alone or in informal social settings. For the less fortunate, it was a way to both to provide clothing for the family and to generate extra income.
In the 1800s, knitted sweaters were among the most elaborate garments people had in their wardrobes, at least in terms of design.
Men's sweaters typically had intricate colourful patterns (more on that later), while women's sweaters sported textured designs, based on a technique that relies on the manipulation of stitches to create depth, dimension, and complex patterns of a single colour.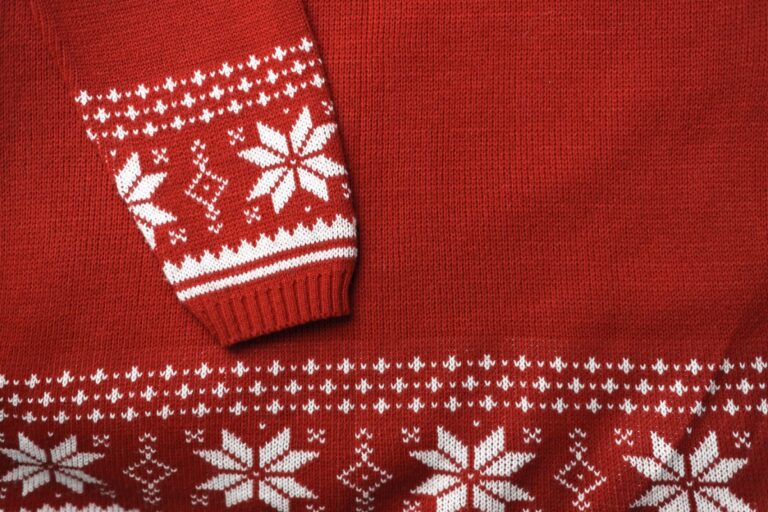 In the 1900s, mass-production made clothes so inexpensive that it became increasingly cheaper to buy them than to knit them. From then on, knitting was mostly a hobby – which is not to say that it became any less popular.
The popularity of knitting in Norway
If you ever had the chance to visit Norway, you surely came across knitwear featuring traditional patterns in souvenir shops and even in regular clothing stores. You probably also observed Norwegians knitting to pass time in waiting rooms or on public transport.
According to recent statistics, 43% of all women knit in Norway. Knitting is so popular that it's not uncommon to see people enjoying the activity in unusual settings, like work meetings, university lectures or busy cafes.
Groups of women sometimes meet at a bar or cafe to have a drink and knit. There is even an expression for it: "strikk og drikk" (literally: knit and drink).
The popularity of knitting means that there is a huge market for yarn, and Norwegians are very particular when it comes to the quality of their knitting yarn. Yarns that are exclusively made from artificial fibres like acrylic are quite rare.
The main reason for this is that Norwegians are acutely aware that wool is superior when the point of the garment is to keep warm. If you don't agree, just go on a long hike in snowy weather wearing acrylic socks in your boots.
In fact, quality is so important to Norwegians that despite the country having large sheep herds, a huge portion of the knitting yarn sold locally is made from imported wool. Merino from Italy and alpaca from Peru are difficult to compete with in terms of softness.
Traditional Norwegian knitting designs
In the 1800s, an elaborate knitted sweater was a prized possession. Designs created in certain areas spread to the rest of the country and kept the name of their region of origin.
This is the case of the first traditional design we present to you: Setesdalsgenseren (the Setesdal sweater).
Setesdal sweater
This legendary Setesdalsgenser has been observed in photographs and paintings from the 1800s, and can be found in souvenir shops today. However, do look closely at the labels because many of them are made in China nowadays.
The traditional Setesdal sweater features a black and white design, but those colours are sometimes substituted with grey and creamy tones.
Also called lusekofte, the Setesdal sweater was discovered by tourists in the early 1900s and has been popular with them ever since. It is traditionally worn by men, and features pewter or silver clasps in its cardigan or button-up sweater variants.
Nowadays, the Setesdalsgenser is mass-produced and widely available in souvenir shops. The variants sold there are often decorated with colourful embroidered ribbons around the neck and along the front opening. The embroidering is reminiscent of that found in the traditional bunad.
Marius sweater
The origins of the Marius sweater (Mariusgenseren) are unclear, but we know that it is a bit newer. It was created no earlier than the 1920s and possibly as late as the 1950s.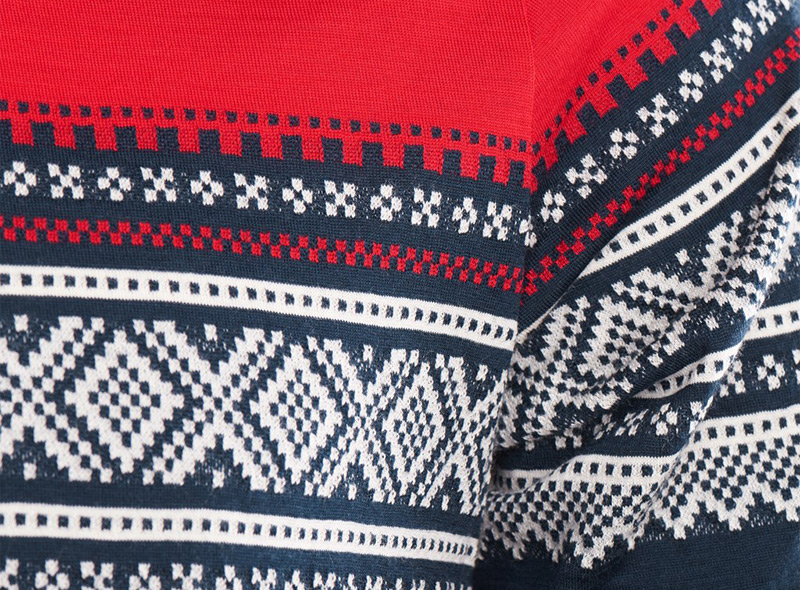 In its most common colour variation, it is red around the neck and on the shoulders, dark blue below, and features white geometrical designs in the top half.
The design is extremely common in the country nowadays, both in hand-knitted items worn by ordinary people and in mass-produced merchandise found in souvenir shops (t-shirts, mugs, notebooks etc.) As such, it is one of the genuinely Norwegian items one can get as a souvenir.
Interestingly, the pattern is protected by copyright. You are allowed to knit it for yourself, but any commercial project making profit from the pattern must get the approval of the Marius of Norway AS company, which manages the rights.
Selbu mittens
Mittens are another must-have clothing item when facing a Norwegian winter, and few have reached the legendary status of the Selbu mitten (Selbuvotten). Selbu is a small town southeast of Trondheim.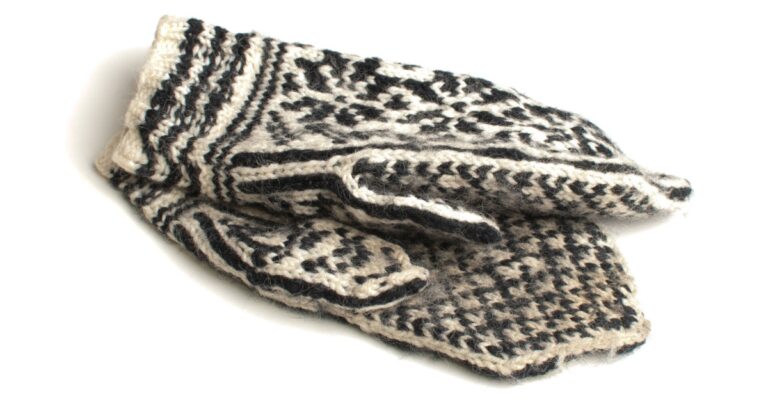 The Selbu mitten has a rectangular-then-pointed shape, and features two colours (typically black and white). The backside of the hand is decorated with a stjernerose (star rose) pattern, while the palm side features a simple diagonal lattice.
Interestingly, the thumb also has different designs at the back and the front. The wrist is decorated either with two simple stripes or with more complicated snow crystal or flower patterns.
Traditionally, the Selbu mittens were to knitting what jazz is to classical music: instead of following a pattern to the letter, knitters would adapt the decorative designs to the size of the particular pair they were knitting.
This was entirely improvised, without a written pattern, which means that no two pairs were identical.
Nowadays, the Selbu mitten is still a popular project for knitters in Norway, though an overwhelming majority need to follow a written pattern to complete the project. Non-knitters, if they are lucky, may chance upon a hand-knitted pair in an open-air market. Some of Norway's traditional Christmas markets are a good place to look.
Do you own knitwear featuring traditional Norwegian designs? Which one is your favourite? Let us know your thoughts on traditional Norwegian knitwear in the comments below.