Nestled in the highlands of Norway, amidst the lanes of a UNESCO World Heritage Site, resides Røros Tweed, a company whose creations are a tribute to Norway's rich textile history and a testament to quality Scandinavian design.
When I first visited the little mountain town of Røros, I stumbled upon some pretty blankets. They stuck in my mind, even though I didn't buy one and couldn't remember the name.
Years later, I came across the blankets once again in a store in Trondheim. It was Røros Tweed. They were expensive, but beautiful. Having family ties to the Hebrides, I knew of Harris Tweed, so I was keen to find out more about this product.
What I found was a delightful range of colourful products, and a fascinating story involving a visionary bequest from Peder Hiort. Products include blankets, throws, and cushions, all made from 100% pure wool.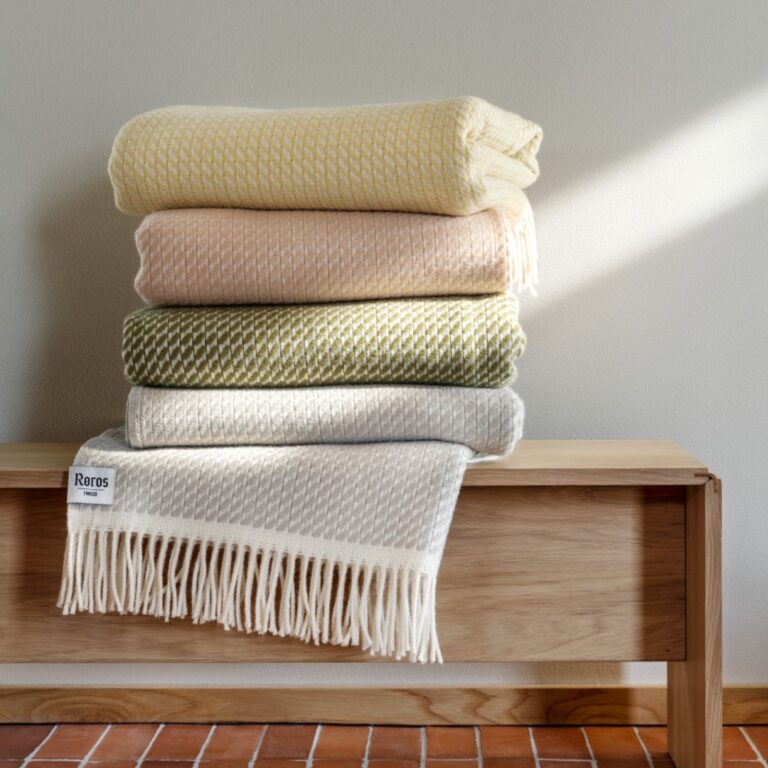 If you're after some authentic gifts from Norway, this is a terrific choice and the products are available in many places throughout Norway. Read on to discover for yourself the fascinating story of Røros Tweed.
An introduction to Røros
The small mining town of Røros is a picturesque locale that rests over 600 metres above sea level. It's about 2.5 hours from Trondheim by car or train, and close to the border with Sweden.
Today Røros is a UNESCO World Heritage Site attracting keen travellers and historians to explore the beautiful church, mining museum, and the handful of former workers' buildings still intact.
The discovery of copper in the 17th century led to the creation of the Røros we know today as a company town.
Mining brought prosperity to some, but many people remained poor. This is the backdrop that sows the seeds for the beginnings of Røros Tweed.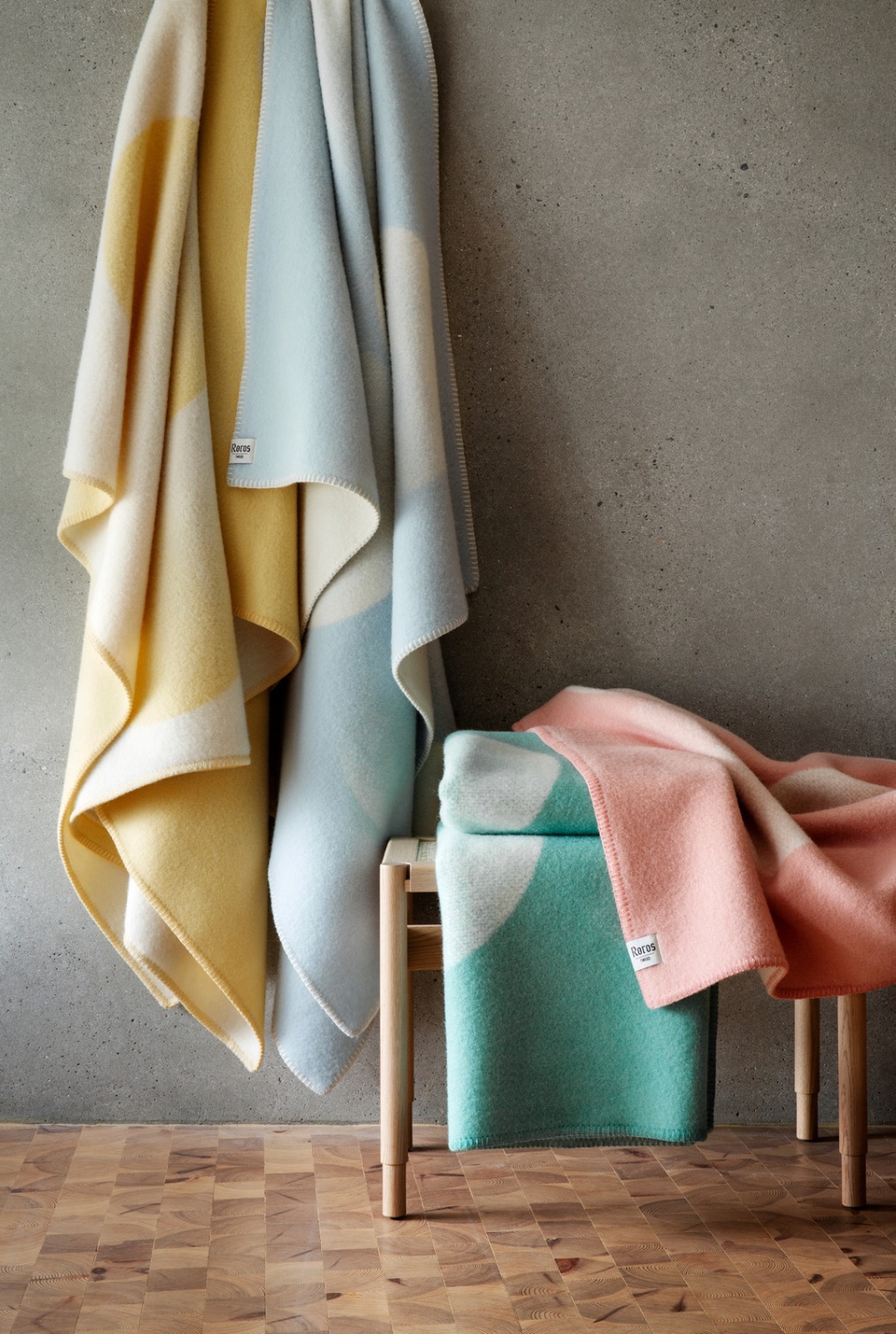 The history of Røros Tweed
So, although Røros Tweed as it is today dates back to 1940, the story actually began much further back in time. When mine director Peder Hiort died in 1789, he bequeathed his vast wealth to start a foundation.
The purpose? To educate the poorer people in textile production and providing the necessary raw materials. It bought the produced goods from the novice artisans and returned them as charitable contributions.
This insightful bequest shaped a unique tradition of handcraft and textile production in Røros, laying down the foundational stones for Røros Tweed.
In 1940, furthering the vision of Peder Hiort, Røros Tweed was inaugurated as a sales outlet for handmade textiles, evolving into a symbol of Norwegian craftsmanship and aesthetic.
Over the decades, the company has embraced innovation and collaboration with leading Scandinavian designers and artists. Together, they have refined the use of Norwegian wool and enhanced the quality and design of their textile products.
Røros Tweed today
Today, Røros Tweed specializes in high-quality throws made from 100% pure wool, drawing design inspiration from the aesthetic and cultural heritage of Røros and the landscapes that cradle the town.
Each piece is a fusion of traditional values and modern design sensibilities, reflecting the company's commitment to preserving the rich textile heritage of Norway.
The company's diverse range also features curtains, furniture fabric, and tweed, all bearing the hallmark of exceptional quality and design. As such, Røros Tweed products are not cheap, but they are popular with both locals and tourists.
Where to buy Røros Tweed
Of course, if you're planning a visit to Røros, your best bet is to buy straight from the source! Røros Tweed runs an outlet store in the town and also an online store with delivery available throughout Norway and Europe.
If you're elsewhere in Norway, there are many stockists of Røros Tweed throughout the country. The chain store Husfilden is the biggest single stockist, but you'll also find the products in high-end gift shops and some museum stores.
Worldwide, things do get a bit more difficult, but the company maintains this list of stockists on its website.