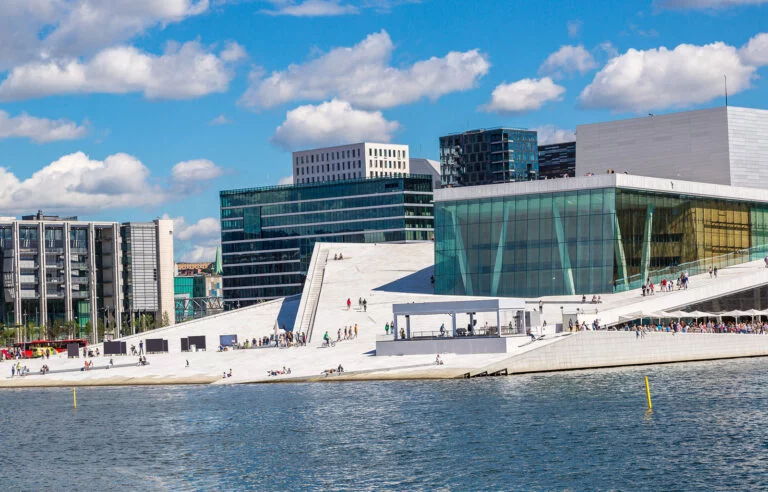 Statistics from Oslo that paint a picture of what life is like in Norway's capital city.
So many people around the world are fascinated by Scandinavia, or at least the idea of Scandinavia. But what is life in a Scandinavian city really like?
One way to help understand a city is to look into the numbers. Of course, facts and figures can never tell the whole story, but they do help to put a city in perspective with others around the world.
We've previously looked at some Norway stats, which proved very popular. This time, we dive into the details of Norway's capital city, Oslo, with the help of Statistisk sentralbyrå and Oslo kommune.
The population of Oslo
The population of Oslo municipality is 697,549 as of Q3 2020. That's 12.95% of Norway's population.
But the wider Oslo urban area stretches well beyond the municipality limits into parts of Viken county. The total urban area tops one million people, and is often referred to as the 'Oslo region'.
Oslo immigration stats
14% of Norway's population are immigrants, which rises to 17.3% if we include Norwegian-born to immigrant parents.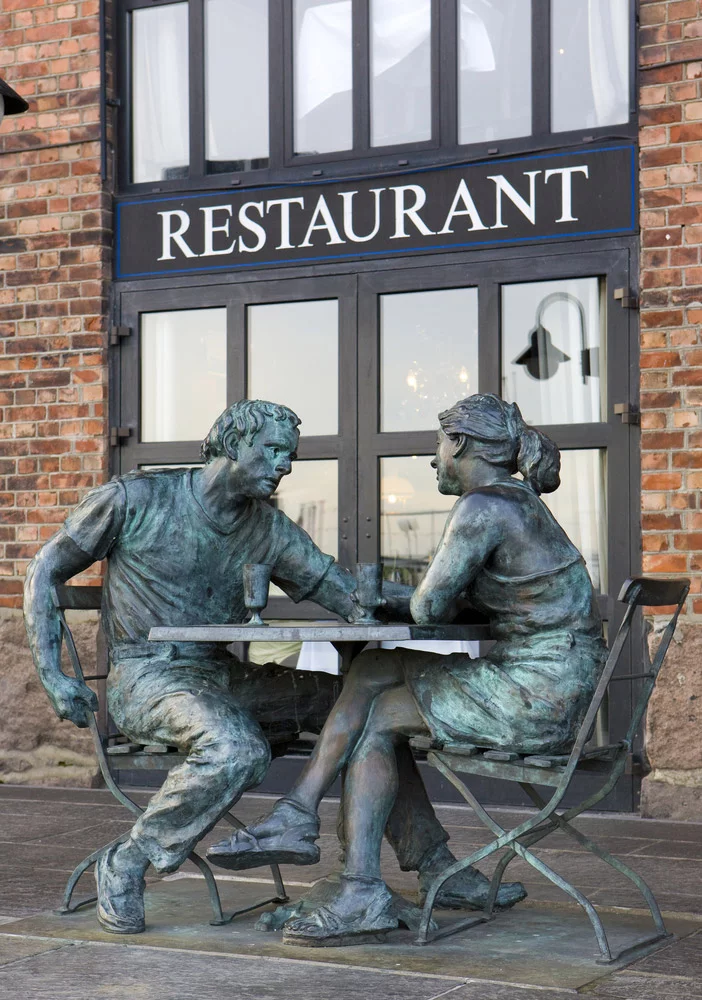 But that's a national average, and the numbers in Oslo are much higher. Approximately 33% of Oslo's population are immigrants or Norwegian-born to immigrant parents.
Oslo has seen significant changes in the size and composition of immigrants in recent decades, most notably after EEA enlargements.
The districts Stovner, Søndre Nordstrand, Alna and Grorud have the highest percentage of people with an immigrant background, each with over 50%. Read more about the districts of Oslo here.
Oslo travel stats
Travel statistics tell an interesting story as to which cities and places are trending. Of course, the events of 2020 have caused chaos in the travel industry but exact figures are not yet available.
But before then, Oslo's growth as a travel destination was doing very well indeed. In this section, we'll focus on statistics from Innovation Norway's 2019 tourism report, published in early 2020.
The report shows that Oslo lies in second place behind the fjord region in terms of foreign visitors. 53% visited the Norwegian fjords, while 52% spent time in the Oslo region.
The numbers are lower for domestic tourists, but the fjords and Oslo still come first and second. For Norwegians, 25% visit the fjords with 21% choosing the capital city region.
Prior to 2020's events, overtourism was becoming an issue in Oslo, with 23% of visitors reporting it as a problem. This was higher than any other location in Norway.
In the Oslo region, the largest percentage of international tourists come from Sweden and Denmark (14% combined), followed by Germany (11%), the USA (10%), France (6%) and the Netherlands (5%). Of the remaining visitors, more than half come from other European countries.
Land use in Oslo
Downtown Oslo sits at the end of the Oslofjord. From here, the city stretches out along both sides of the fjord and inland towards the north-east. The forested hills to the north and east give the city a feeling of an amphitheatre.
Of Oslo's total area, 130km2 (50 square miles) is built-up and 7km2 (2.7 square miles) is agricultural. Within the built up zone, open areas account for 22km2 (8.5 square miles).
Climate stats in Oslo
Oslo's climate classification is a humid continental climate, meaning warm summers and cold winters. However, winters are less cold than other continental areas at the same latitude due to oceanic influences.
So, what can you expect from the weather in Oslo? Well, the record temperature recorded at Oslo's Blindern weather station is 35C/95F. The record low is -26C/-14.8F.
On average, the city receives some rainfall on 114 days of the year. Total average annual rainfall is 802.7mm/31.6in.
The warmest month is typically July, with an average mean temperature of 17.7C/63.9F. The coldest month is typically January, with an average mean temperature of -2.9C/26.8F.
In a typical year, the average temperature is below freezing in December, January and February.
Waste and recycling stats in Oslo
Despite increased consumption and general economic growth, household waste has decreased in recent years.
In 2018, the average annual waste production per capita in Oslo was 321 kg. That compares favourably with the nationwide average of 430 kg. City council bosses say that increased facilitation of at-source separation processes along with public awareness campaigns have caused the positive change.
Oslo fell just short of its long-term goal that 40% of all household waste should be recycled by 2018. That being said, the 37% achieved is an increase of 10% over 2004.
The city also utilised waste-to-energy plants to recover energy from household waste. In 2018, 57% of household waste was sent to these plants, generating enough electricity to power all city schools.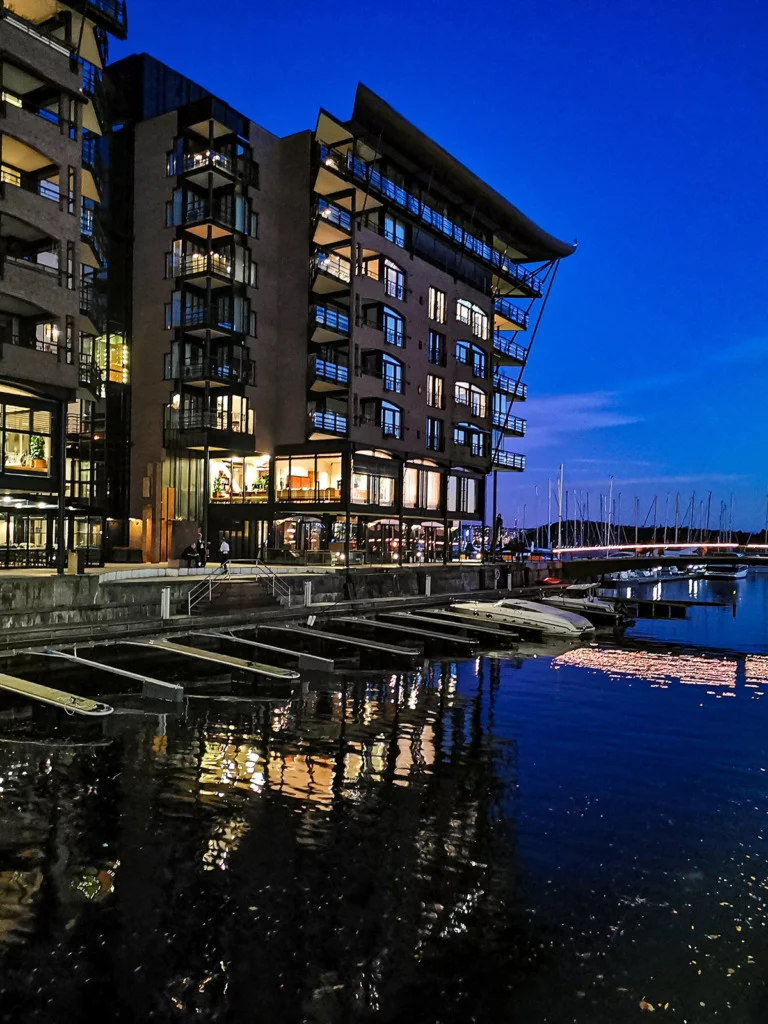 The excess heat produced by the process is added to the city's district heating network.
Air quality in Oslo
Air quality has improved in Oslo over the past decades despite an increase in population. This is mostly due to the introduction of fees for studded tires, environmental speed limits and measures to prevent road dust.
In 2016, laws on the limits for airborne particulate matter were made stricter. As a result, Oslo's city council set ambitious goals below the limits suggested by the health authorities.
Nowadays, the use of wood-fired ovens during dry and cold periods of the winter are mostly responsible for breaches of the daily air quality limits. You can find the detailed facts and figures on air quality in Oslo here.