Bergen's Pepperkakebyen is a real highlight of the Christmas season in Norway's second biggest city. Come take a closer look.
Gingerbread is one of those aromas that instantly transports me back decades to Christmas as a young child. Its use in Norway is one of the best things for me about a Norwegian Christmas!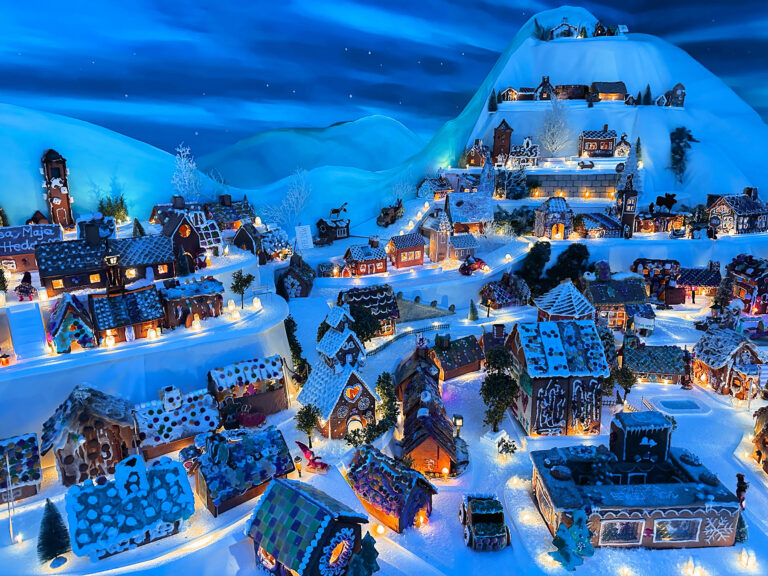 In particular, the thin crispy gingerbread cookies known as pepperkaker are something I look forward to seeing on the supermarket shelves around this time of the year.
I've seen a few pepperkake houses in parts of Norway over the years, including at the Røros Christmas market. But nothing compares with the incredible gingerbread town of Bergen, Pepperkakebyen.
Watch a tour of Pepperkakebyen
If you're the kind of person who prefers to watch, then check out this 12-minute tour of the exhibition.
Once you've seen the video, scroll down for loads more photos and details about this remarkable place.
Introducing the gingerbread town of Bergen
Said to be the biggest such exhibition in the world, Bergen's gingerbread town has inspired many others around the world including at least one in Minnesota.
Pepperkakebyen features an incredible array of houses, churches and other buildings, many of which (but not all!) are modelled on real places in Bergen. Cleverly-placed jelly figures and a couple of moving trains add a touch of realism to the remarkable scenes.
Pepperkakebyen is made possible thanks to the contributions of kindergartens, schools, companies and individuals from across the Bergen region. It's organised by Bergen's city centre organisation Bergen Sentrum AS.
The non-profit event has been held every Christmas season since 1991. Its current location is Lysverket at KODE, Bergen's Art Museum. When you first enter the exhibition it seems quite small, but it takes a long time to see everything!
Some of the details on buildings such as the jellied roofs and iced windows were wonderful. It's so obvious to see that people love contributing to the exhibition. I was impressed with the gingerbread version of SK Brann's Brann Stadion, complete with jelly players and fans.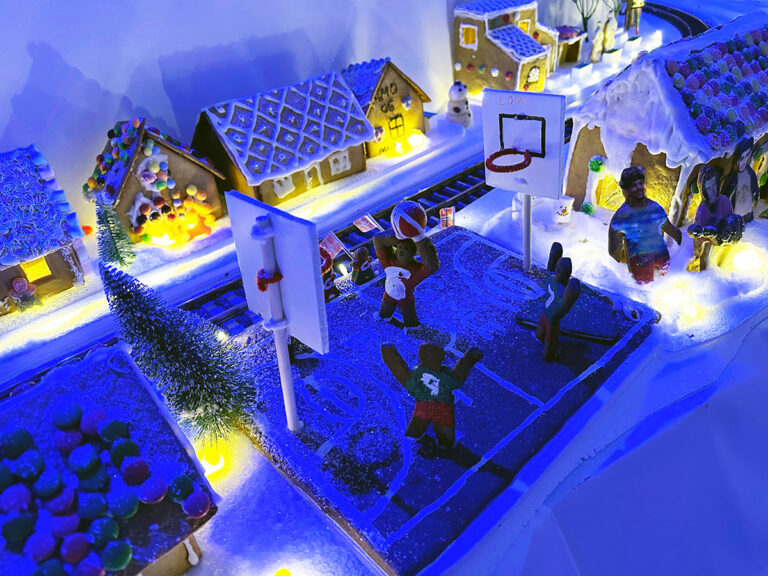 That wasn't the only sporting detail. There was a small basketball court complete with gingerbread players beside one of the train tracks. Another train track skirted a river featuring a gingerbread boat and a Venice-like bridge.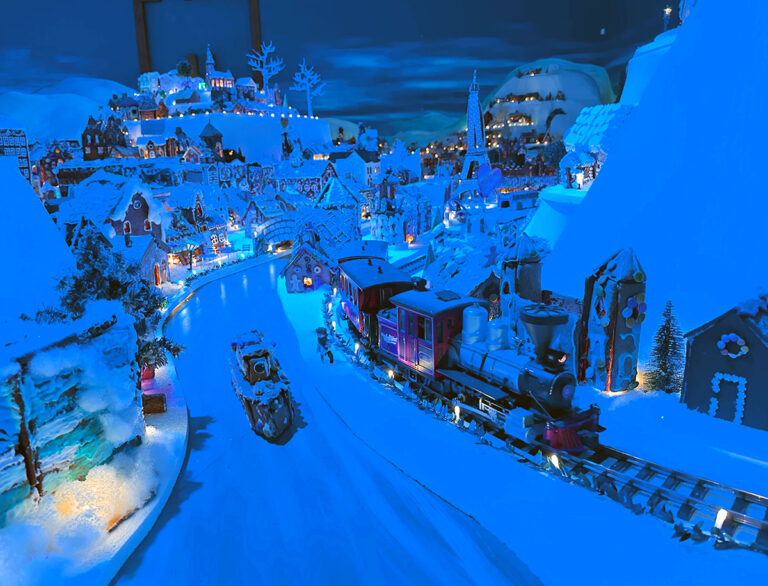 Something I hadn't expected was the beautiful aroma of gingerbread that flooded the room. In hindsight it was obvious, but I just hadn't thought of it. Thankfully I had just eaten a hotel breakfast, otherwise I would've been ravenous upon leaving!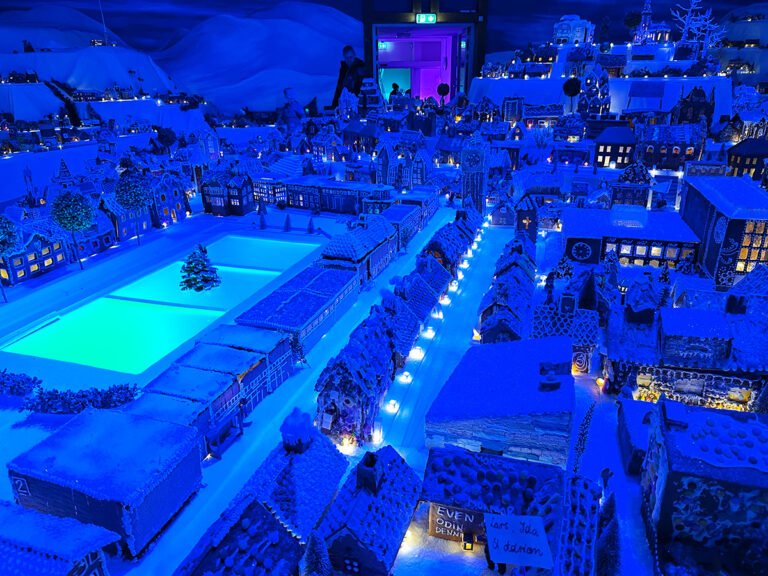 It costs NOK 150 for an adult to enter the exhibition, but this relatively high price helps to make the entrance completely free for children on weekdays. Those who have contributed to the town also get free access on any day.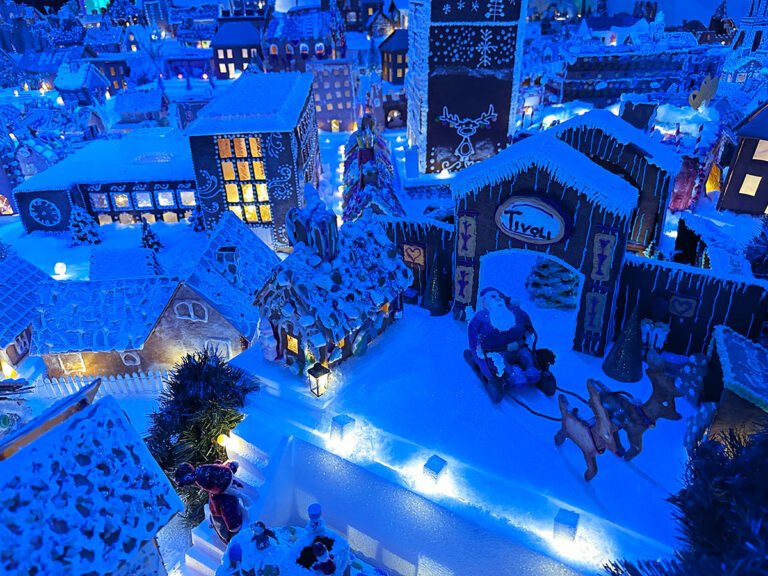 Open every day apart from Christmas Day, the exhibition runs from 19 November until 31 December. If you're in Bergen during this time, it's well worth a visit. You can find out more details about specific opening hours on the Pepperkakebyen website.