Norway's population continues to grow, but not in the north. The population declined in all three of Norway's northern counties during the first half of 2019.
The latest population figures released by Statistics Norway show a sharp north-south divide opening up in Norway.
Population growth, but not in the north
The country's population continues to grow. In the first half of 2019, the population increased by more than 33,000 to a new record high of 5,345,599. Perhaps unsurprisingly given the capital status and job opportunities, Oslo was the county with the biggest growth followed by Akershus.
However, the population actually decreased in the three northernmost counties of Norway: Nordland, Troms and Finnmark. Surprisingly, the decline isn't just in rural areas. The number of people living in Tromsø, Mo i Rana, Narvik and Harstad also fell.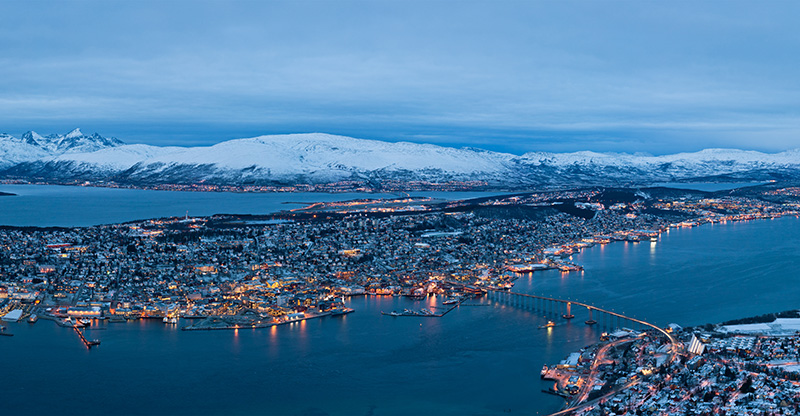 There were a few exceptions. The population slightly increased in Alta, Sortland, Sandessjøen and Bodø, but the vast majority of municipalities recorded a decrease.
Challenges for a new county
Troms and Finnmark county comes into being in January 2020 after regional government reorganisation in Norway, that also sees the creation of counties such as Viken farther south. The new county will have plenty of issues to address however. They lost 813 people during the first half of 2019.
Population in the other northern county, Nordland, fell by 235 people in the same period.
Why are people leaving?
It's difficult to draw conclusions based on the numbers, but some interesting points can be drawn from the raw data. Taking a closer look at the data from the current Troms county, there were actually more births than deaths during the period.
The decline is therefore accounted for by the difference in numbers of people moving in and moving out. With numbers moving from abroad being slightly up on the numbers leaving Norway, the decline can actually be explained by domestic movement. Far more people left Troms county to live elsewhere in Norway than moved in from elsewhere in Norway.
Whether they moved to Oslo or Akershus (which saw the biggest increase) isn't detailed, but it certainly seems likely.
On my travels around Norway I've heard lots of complaints from locals about the "brain drain" of students who leave for university and never return. Job opportunities can be hard to come by in the northern counties, especially outside the cities.