Second-in-line to the Norwegian throne, Her Royal Highness Princess Ingrid Alexandra of Norway has just turned 18. Here's her story.
New official photographs of Princess Ingrid Alexandra have been released as she prepares to turn 18 on January 21, 2022. The photographs show the princess in her new office as she prepares to start royal duties.
Ingrid Alexandra is second-in-line to the throne behind her father, Crown Prince Haakon. Her grandfather, Harald V, is currently the King of Norway.
When she ascends to the throne, she will become Norway's second female monarch but the first in more than 600 years. Queen Margaret of Denmark, Norway and Sweden ruled from 1387 to 1412 and founded the Kalmar Union.
An 18th birthday celebration
The day before her birthday, Ingrid Alexandra visited the Norwegian parliament, where she was introduced to their work by Parliament president Masud Gharahkhani. She also visited the prime minister Jonas Gahr Støre and the Supreme Court.
On her birthday, she is expected to receive congratulations from government ministers, the judiciary and diplomatic corps, and of course her family.
An increasing role for the Princess
The Royal Court announced that Ingrid Alexandra will "carry out an increasing number of official tasks" on behalf of the Royal Family now she has turned 18. She now has office space in the Royal Palace.
However, Ingrid Alexandra is currently studying at Elvebakken upper secondary school in Oslo. The Royal Court stressed that education would remain her primary focus in the years to come.
It's assumed the Princess will attend university, but there is yet no information on her intended plans.
Her story so far
Born on 21 January, 2004, at Rikshospitalet University Hospital in Oslo, Ingrid Alexandra is the eldest child of Crown Prince Haakon. She has a brother, Sverre Magnus, born approximately two years after her.
Her mother, Crown Princess Mette-Marit, has an older son–Marius Borg Høiby–from a previous relationship.
Ingrid Alexandra was christened in the Palace Chapel on 17 April 2004, and was presented by the King for the baptism.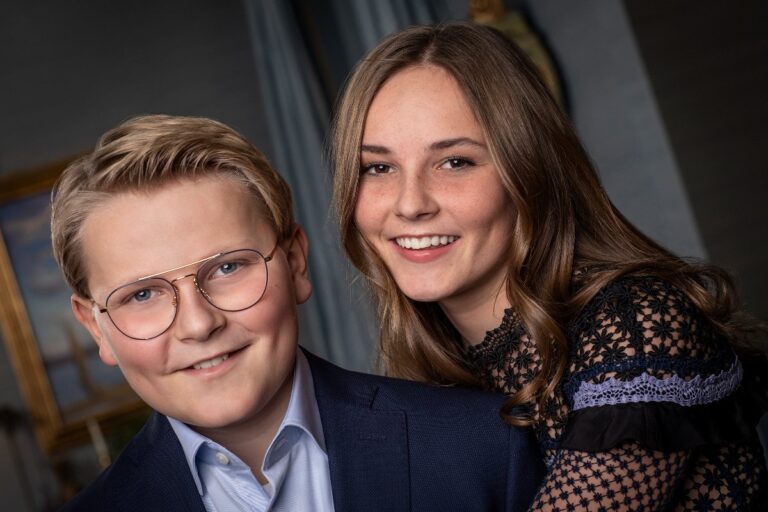 Among those in attendance were Royals from Spain, Denmark and Sweden, and Ingrid Alexandra's aunt, Her Highness Princess Märtha Louise.
Following Ingrid Alexandra's birth, the well-regarded Norwegian Royal Family experienced a surge in popularity.
Ingrid Alexandra has attended Jansløkka elementary school, Oslo International School, Uranienborg School and now Elvebakken. Her parents chose Jansløkka–a state school–to give her as ordinary a childhood as possible.
The Princess is known to be a keen surfer. She won a gold medal at the Norwegian surfing championship for juniors in 2020.
Princess Ingrid Alexandra Sculpture Park, Oslo
One of the popular sculpture parks in Oslo, this fairytale-inspired section of the Royal Palace Gardens was opened as part of the King and Queen's 25th anniversary celebrations in 2016.
The park wasn't just named after the Princess. She also actively participated in its planning, by choosing designs from sculpture ideas submitted by schoolchildren from across Norway.
Royal duties to date
Although the Princess will begin to undertake more royal duties now she has turned 18, she has already taken part in numerous events.
Together with her grandfather the King, she participated in the opening ceremony of 2016 Winter Youth Olympics in Lillehammer.
Ingrid Alexandra has also christened some vessels, including the Norwegian Rescue Company's new lifeboat in her first royal engagement.