The cost of living is high in Norway, but do the wages compensate? Here's what you need to know about the state of salaries in Norway.
Without doubt, one of the most common questions we get in the Life in Norway inbox is about money. Everyone wants to know what is 'normal' for a job, and whether that's enough to live on.
Of course. it's extremely difficult to generalise when it comes to wages. It varies so much by industry, experience and many other factors. But there are several sources of data we can draw from to get an idea of what is 'normal.'
Where salary information in Norway comes from
First of all, many industries operate under collective agreements negotiated by trade unions. In some industries, these govern the minimum wages that can be paid. In others, they govern salary bands.
The income of individuals can also be accessed through the annual tax records that are a matter of public record. Of course, a person's income is not necessarily the same as their salary. Someone may have a second job or investments that provide an additional income stream.
Finally, there is the data from Statistics Norway (SSB). The state-owned national statistical institute collects, produces and communicates statistics related to the economy, population and society at national, regional and local levels.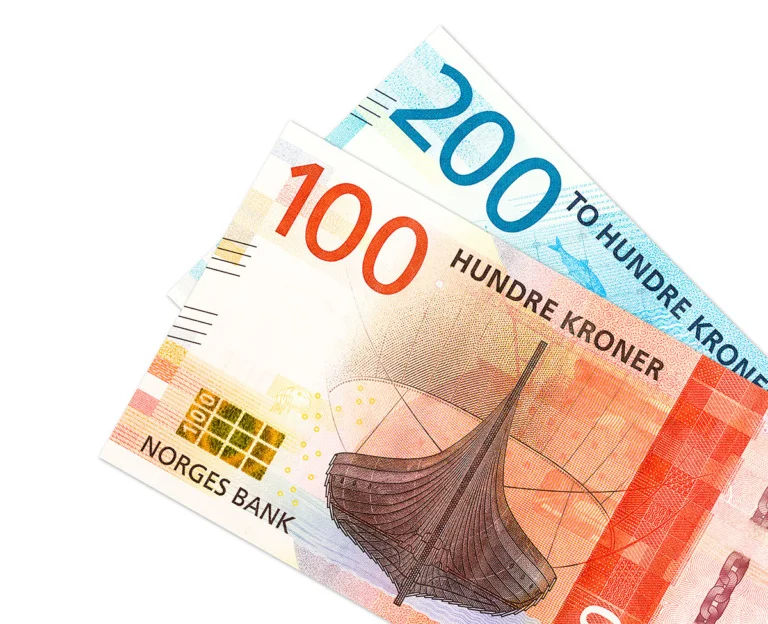 It's this SSB data we'll be introducing next, as it breaks down average salaries in several interesting ways.
Average monthly income in Norway
So, by looking at the latest SSB statistics, we can get a general overview of monthly earnings. This term includes basic monthly salary, variable additional allowances and bonuses.
However, it does not include overtime pay and is quoted before a person's income tax deductions. That's because income tax is based on multiple factors that may vary from person to person. That's why we have written an entire article about how much income tax you can expect to pay.
Variable additional allowances include any allowances for working unsocial hours, call-out allowances, shift allowances, dirty work allowances, offshore allowances and other allowances that are not paid on a regular basis.
With that in mind, the average monthly earnings for full-time employees in Norway during 2021 was NOK 50,790 before income tax. That consisted of NOK 53,710 for men and NOK 47,190 for women. From 2020, the men's rate increased by 4% and the women's by 4.4%.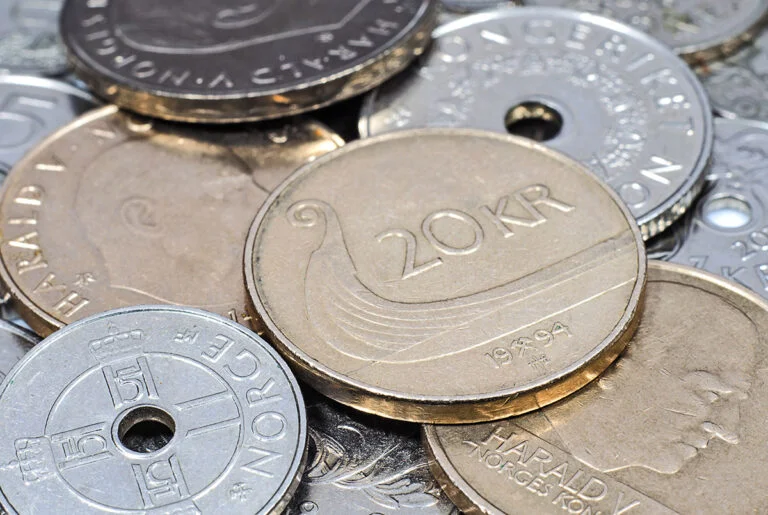 For a further breakdown, the average monthly earnings in central government was NOK 54,710. It was NOK 46,070 in local government, and NOK 51,460 in the private sector and public enterprises.
Average monthly earnings by sector
Bigger differences can quickly be seen when we will drill down into individual sectors. For example, the average monthly earnings in mining is more than double the earnings in accommodation and food service activities.
| | | | |
| --- | --- | --- | --- |
| Industry | 2020 | 2021 | % change |
| Agriculture, forestry and fishing | 48,750 | 50,790 | 4.2 |
| Mining and quarrying | 41,880 | 43,830 | 4.7 |
| Manufacturing | 49,090 | 50,940 | 3.8 |
| Electricity, gas and steam | 63,750 | 67,690 | 6.2 |
| Water supply, sewerage, waste | 45,140 | 47,090 | 4.3 |
| Construction | 46,110 | 47,730 | 3.5 |
| Wholesale and retail trade: repair of motor vehicles and motorcycles | 44,220 | 46,320 | 4.7 |
| Transportation and storage | 47,860 | 49,350 | 3.1 |
| Accommodation and food service activities | 33,340 | 34,380 | 3.1 |
| Information and communication | 63,270 | 65,980 | 4.3 |
| Financial and insurance activities | 70,360 | 73,670 | 4.7 |
| Real estate activities | 59,600 | 62,550 | 4.9 |
| Professional, scientific and technical activities | 60,140 | 63,610 | 5.8 |
| Administrative and support service activities | 41,000 | 42,760 | 4.3 |
| Public administration and defence | 52,210 | 54,240 | 3.9 |
| Education | 46,750 | 48,710 | 4.2 |
| Human health and social work activities | 44,860 | 47,010 | 4.8 |
| Arts, entertainment and recreation | 42,220 | 43,710 | 3.5 |
| Other service activities | 45,160 | 46,810 | 3.7 |
Remember, these are monthly numbers, and are quoted before income tax.
Salaries of Norwegians vs immigrants
SSB data also shows us that people with an immigrant background earn less than their Norwegian equivalents.
Across all occupations, the average monthly salary for a first-generation immigrant was NOK 45,130. This is about 11% less than the average of NOK 50,790 earned by Norwegians.
Part of the reason for this could be that many people with an immigrant background are overqualified for their jobs, according to a recent study.
Salaries in Norway by education level
SSB data also gives us a breakdown of average salary based on education level. This gives some insight into what earning a bachelor or master degree is "worth" when it comes to the job market.
The average monthly earnings for 2021 across all industries were: NOK 38,010 for secondary education and NOK 47,630 for upper secondary education.
Those with up to four years of tertiary education could look forward to an average NOK 54,540. For those with more than four years, the average was NOK 68,300.
How can I get a higher salary in Norway?
Finally, we also get this question a lot! When considering a move to Norway, it's important to understand how your salary may change over time, and not just consider the value today.
Salary negotiations may well work differently in Norway from what you are used to. In some cases, there are no negotiations as salaries are based on agreed salary bands.
While performance is to taken into account, I find that length of experience is just as big a factor when it comes to calculating salary. So if you want a higher salary, you may just need to bide your time!
That being said, annual inflation-based salary increases are often incorporated into work contracts. This is a big difference from many other countries, and worth taking into account.