A new announcement by Scandinavian Airlines (SAS) could see electric-powered planes introduced in the region in as little as six years.
SAS has signed a Letter of Support with Sweden-based Heart Aerospace for the option to add Heart's new electric aircraft, ES-30, to the SAS regional aircraft fleet. The electric aircraft will be certified for commercial flights by 2028.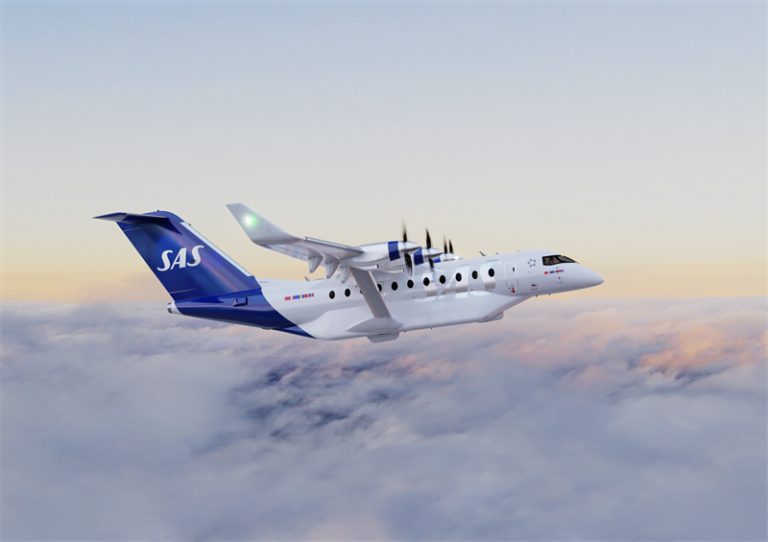 Heart's 30-seat ES-30 is the latest design from the company and follows the 17-seat ES-17. That aircraft design created a lot of interest, so it's no surprised that SAS among other airlines have already shown interest in the newest, bigger design.
Anders Forslund, founder and CEO of Heart Aerospace, described the ES-30 as an "electric airplane that the industry can actually use." He added that "we can start cutting emissions from air travel well before the end of this decade and the response from the market has been fantastic."
The next chapter for SAS
It's been a turbulent year for SAS. Following the lengthy pilots' strike, thousands of cancelled flights and ongoing efforts to restrcuture the company, you would expect SAS management to be focused on the short-term.
Yet this announcement shows the airline very much considers themselves a part of the future of Scandinavian aviation too.
"Together with the entire industry, we have the responsibility to make air travel more sustainable," said SAS President & CEO Anko van der Werff.
"SAS is dedicated to transforming aviation so that coming generations can continue connecting the world and enjoy the benefits of travel – but with a more sustainable footprint. The letter of support with Heart Aerospace is an important step in that direction," he added.
An ideal concept for Scandinavia and Canada
It's not just SAS that are interested in the new aircraft. Air Canada has also announced its intention to buy 30 of Heart's ES-30 electric aircraft. The airline also bought an equity stake in Heart, together with Swedish aerospace and defence company Saab.
It's not just the additional capacity that has got the airlines interested. The ES-30 is designed to offer an all-electric range of 200km.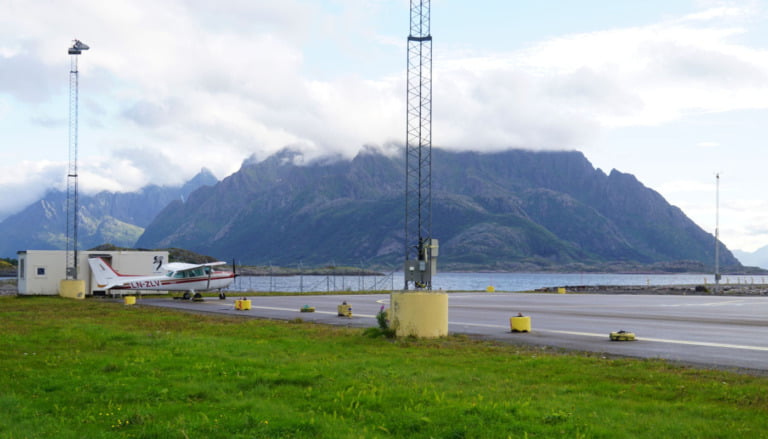 While that's not enough to link major cities, it's the ideal range for regional, feeder routes. At present, there are many of these in Norway and Canada, as well as other parts of Scandinavia.
Such routes provide critical transport links in the northern and western parts of Norway, where rail routes are largely non-existent and other ground transport alternatives extremely slow.
Bringing small electric planes into service on these short domestic routes in Norway would make a big impact on carbon emissions.
Competitive landscape ahead
SAS is not the only airline to be pursuing electric aviation. Norway's regional airline Widerøe has long declared its ambition to replace its fleet of small propellor planes with electric aircraft.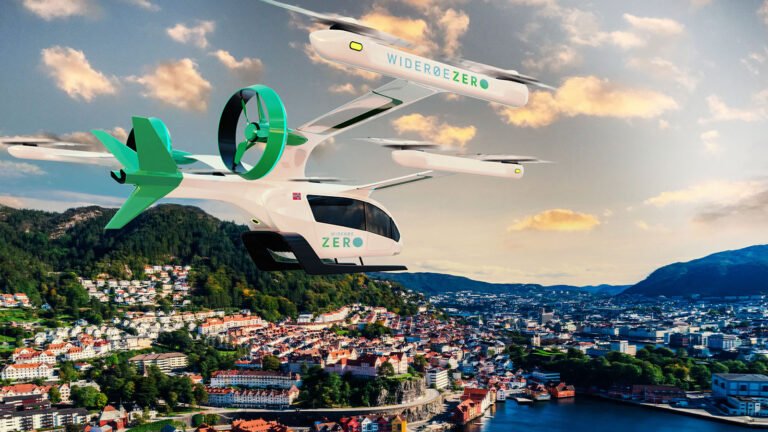 In fact, Wideroe previously stated their ambition to put small, zero-emissions aircraft in the air by 2026. The ambitious airline also wants to entirely replace its current fleet of Dash-8 aircraft with either electric or hydrogen-powered planes by 2035.
The company's new zero-emissions subsidiary, Widerøe Zero, has teamed up with Embraer's urban air mobility (UAM) department, known as Eve.
Initially focused on 'urban mobility solutions', the partners hope the electric vertical take-off and landing aircraft (eVTOL) concept can also be used for zero-emissions regional connectivity.
What do you think of electric planes for short-haul aviation? Are you looking forward to trying it out? Let us know in the comments.