UPDATED 19 JULY: After 15 days, the Scandinavian Airlines (SAS) pilots' strike has been resolved. Here's everything you need to know about the strike and how it will affect your travel plans.
Following several days of intense mediation, SAS and the pilots' unions finally came to an agreement in the early hours of Tuesday morning.
Since the strike began, more than 3,000 flights in Norway have been cancelled. Approximately 30,000 passengers have been affected across Scandinavia every day.
About 900 SAS pilots in Norway, Sweden and Denmark were involved in the strike, with SAS cancelling approximately half of all its departures. It added yet more travel headaches to an already difficult summer for travellers.
Please note that I do not work for SAS and have no insider information. I am just reporting on the official information, and cannot answer personal questions. With that in mind, let's get going…
What is the latest situation?
SAS negotiators and the pilots' unions have resolved their dispute thanks to several days of a formal mediation process. As a result, a new five-year collective agreement has been signed. SAS traffic will now return to normal over the coming days.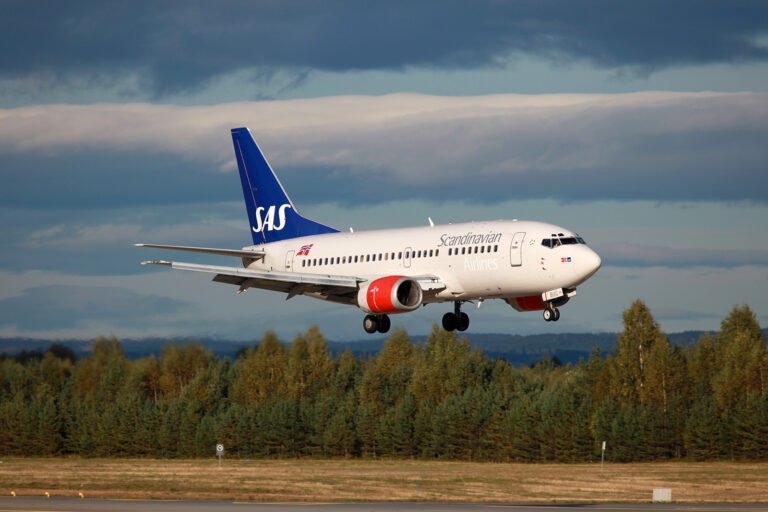 Even though the strike is now over, many departures on Tuesday will remain cancelled. It may take a couple of days for the SAS schedule to fully recover, because of the need for aircraft maintenance and crew location.
If you have a SAS flight in the coming days, keep an eye on your email for any information.
Why are the pilots striking?
The conflict isn't about money. It centres around SAS creating two new operating companies: SAS Link and SAS Connect.
Read more: Trade Unions in Norway
Many pilots were laid off during the pandemic and pilots' unions say the creation of the new subsidiaries is simply a way for SAS to hire cheaper pilots and get around the obligation to re-hire those it previously laid off.
Which flights are affected?
First things first, most flights operated by SAS itself will be cancelled. This applies to domestic flights and international routes.
The exceptions are flights operated by the new subsidiaries SAS Link and SAS Connect, which should operate as planned. Flights operated on behalf of SAS by CityJet, Air Baltic and XFLY are also unaffected by the strike.
Some flights operated by SAS Connect have since been impacted. This is because of a sympathy strike by aircraft technicians in Denmark.
SAS will contact affected customers by SMS. You can also use the flight status tool on the SAS website to check the latest situation. This may indicate if your flight is likely to be cancelled.
What can I do if my flight is cancelled?
SAS will rebook passengers to alternative flights if available. However, because the summer season is the busiest on flights in Scandinavia, the airline has limited possibilities to rebook many passengers.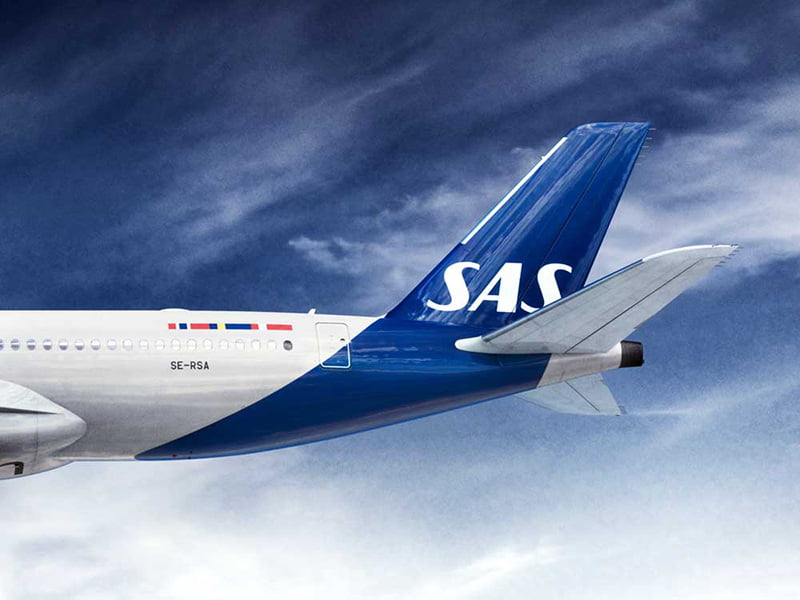 Passengers will be contacted by SMS with a new booking or with further information if a rebooking is not possible.
A SAS statement said that if passengers cannot be accommodated on alternative flights, they can obtain a refund, rebook to a later date or arrange alternative means of travel and then seek reimbursement from SAS.
There is also a phone line available for stranded passengers who are stuck in their destination following the cancellation of a flight home. The number 0046 8797 4100 should only be used if you are due to travel within the next three days. All other contact must go via the regular customer services number.
What about SAS charter flights?
If you bought your flight from a travel agent or a tour operator, you should contact them and not SAS. Passengers with bookings on SAS charter flights (flight numbers SK7***) should also contact the tour operator.
On Thursday lunchtime, news broke that the pilots' associations have submitted a proposal to SAS to make an exception to the strike in order to bring home stranded charter tourists.
"Some of our destinations are inaccessible and lack other opportunities for travellers to get home," said the statement. They suggest that the exemption should apply for several weeks. However, they also state that they do not want to fly new passengers to the destinations.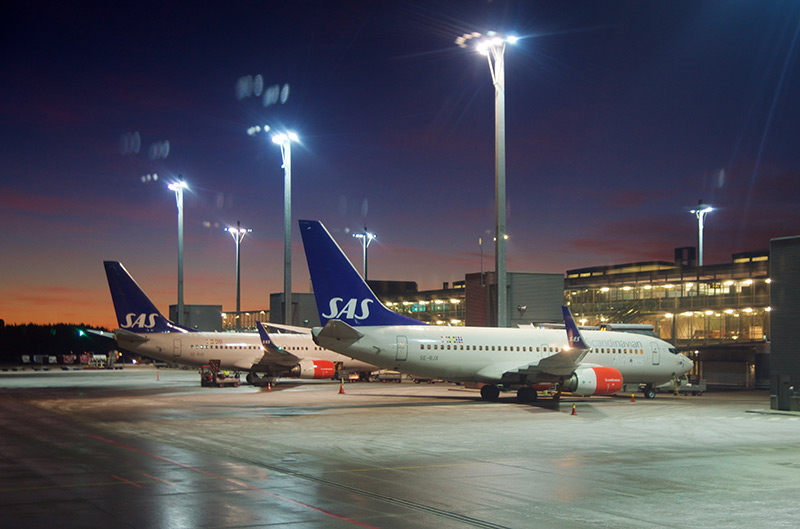 Who else can I fly with?
If your flight is cancelled and you want to seek alternative transport, there are other airlines operating within Norway and Scandinavia. The biggest alternative is Norwegian, although flight prices are currently very high because of the increased demand.
Travellers within Norway should also look at Flyr. The relatively new budget airline is especially useful if you are flying to or from Oslo. Widerøe also have a comprehensive domestic air network, especially in the north.
Within Norway, there is also the train to Oslo along the main lines from Bergen, Trondheim and Stavanger, and the line from Bodø to Trondheim. However, availability is limited and many services have already sold out.
Will SAS stay in business?
Hit hard by the pandemic, SAS had pinned its survival hopes on a comprehensive restructuring plan. Named 'SAS Forward', the plan included substantial cost-cuts, the renegotiation of collective agreements, the conversion of debt into shares and the raising of new capital.
The CEO of SAS has been frank in his response to the strike, saying it puts the future of the company at risk. Just 24 hours after the beginning of the strike, SAS applied for the so-called 'chapter 11' bankruptcy protection in the USA.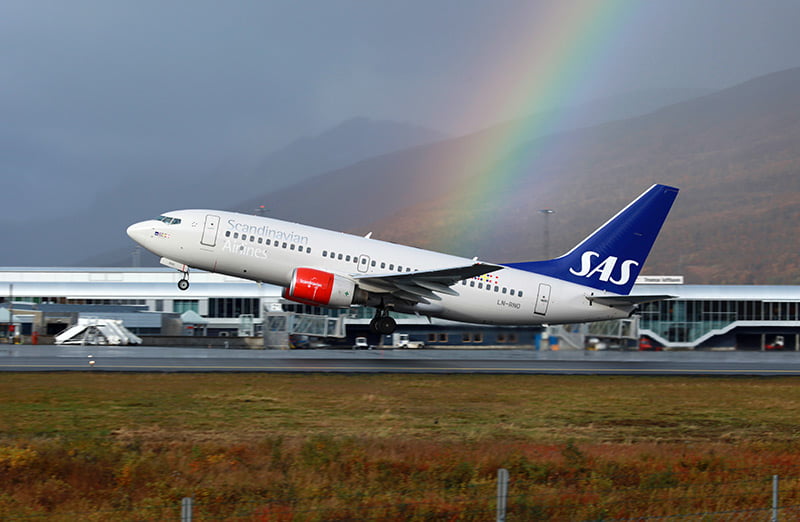 There is no doubt that the pilots' strike places more strain on the already struggling SAS. Whether you choose to book SAS flights further into the future is a personal choice.
What is SAS saying?
SAS CEO Anko van der Werff is urging the pilots to stop the strike. "A strike is the last thing the company needs now. We will therefore encourage the pilots to end the strike and participate constructively as part of this process," he said.
The airline points out that in recent months they have worked hard to improve the cost structure and the financial position. "We are making progress, but there is still a lot of work to do and the ongoing strike has made an already challenging situation even more difficult," said the airline.
What are the pilots saying?
Following SAS seeking bankruptcy protection in the US, SAS pilots say they feel "cheated" and that SAS management is making them a scapegoat.
Leader of SAS pilots Roger Klokset accused SAS of "stretching negotiations and mediation from November last year until the day before the deadline, without ever intending to enter into an agreement with the SAS pilots."
"Now we better understand why the goal of a solution constantly shifted, and why it was impossible to enter into an agreement," he added.
Can you help me with my situation?
No, sorry. We are just reporting on the situation. We have no insider information and no way of directly helping you. You must contact SAS (or your travel agent / tour operator if appropriate) to resolve your situation. Please bear this in mind before leaving any comments below!