Cruise ship passengers hoping to visit Svalbard might soon be required to provide a health certificate, if management at the local hospital get their way. Here's what you need to know.
Svalbard's battle with cruise ship tourism continues at pace. With mining now all but gone from the remote Arctic islands, tourism is one of the key pillars of the economy. Yet finding a sustainable balance between increasing tourism and the delicate Arctic ecosystem is proving tough.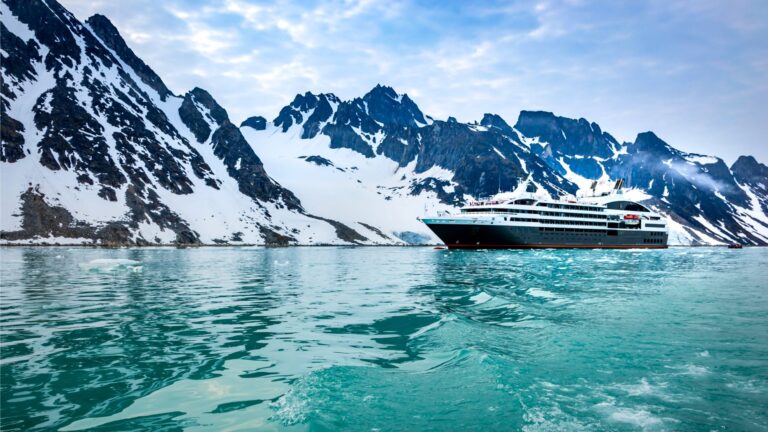 Longyearbyen Airport management restricted flight arrivals for this summer, while there are ongoing discussions to curb the number and size of cruise ships that sail in some parts of Svalbard.
Now, local health management have called for cruise lines to require health certificates from all their passengers prior to arrival in Longyearbyen.
More passengers than residents
Svalbard is a dream destination for travellers hoping to see incredible glaciers and hardy wildlife including the mighty polar bear.
Tourism in Svalbard has steadily increased for many years. Over the course of 20 years, the number of annual cruise ship passengers in Svalbard has increased from 30,000 to more than 100,000.
When a cruise ship docks in Longyearbyen, the world's northernmost permanently inhabited town, the number of people leaving the ship often outnumbers the local population. This creates pressure on local infrastructure, not least the hospital.
During July and August this year, 19 cruise ships are expected, of which 10 will have more than 1,000 passengers on board. The largest, MSC Preziosa, could have up to 5,600 passengers and crew. The population of Longyearbyen is just over 2,000.
Challenging demographics on cruise ships
Although cruise ships today attract a younger demographic than ever before, bucket list destinations such as Svalbard often attract elderly people or those in declining health. This can create a challenge for Norway's smallest hospital.
Ole Tveiten, chief physician at Longyearbyen Hospital, told Svalbardposten that hospital staff notice increased pressure on the hospital when larger cruise ships visit Longyearbyen. He said that many patients are elderly and have existing medical conditions.
Due to limited facilities at the hospital, many patients with serious illnesses have to be transferred by air ambulance to the nearest major hospital in Tromsø on mainland Norway.
Tveiten added that so far this summer there have been several cases where patients have barely survived because of the need to be treated on the mainland.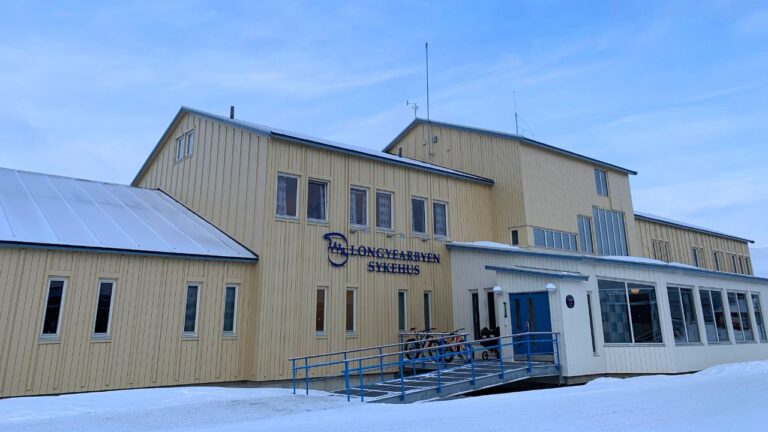 Healthcare certificates for travellers?
Although the hospital has a duty to provide necessary healthcare to tourists, it comes at the expense of the local population whose appointments must sometimes be cancelled.
All cruise ship passengers should have adequate travel insurance that covers health emergencies. But that's not always the case, with some passengers also not bringing enough medication to cover the length of their cruise.
Management at Longyearbyen Hospital have now called for the cruise industry to require health certificates for tourists travelling to Svalbard.
"It's not just about our job, but also with regard to the patients, who become very ill and whom we have trouble keeping alive. We have not had any deaths so far this year, but it is potentially very dangerous to get so ill, so far away from comprehensive medical facilities," said Tveiten.
Large cruise ships may soon be banned anyway
Last year, a report was presented to the Norwegian government on the future of cruise ships in Norway.
Among other things, it proposed to limit the capacity of cruise ships in Svalbard waters to a maximum of 750 people. One of the biggest justifications for this proposal was the "very limited rescue and health resources on Svalbard."
If such a limitation was introduced, it would mean the end for the majority of mass-market cruise ships calls. Hospital management is positive about the proposal, even if it would likely mean more expedition cruises on smaller ships.
"Even a ship with just 250 passengers can put significant strain on us," said Kristin Furu Grøtting, department manager at Longyearbyen Hospital.
"However, it's possible that the older population might not opt for expedition cruises. This could be beneficial for us, as it could mean fewer visitors who, considering their health challenges, perhaps shouldn't have made the journey here."