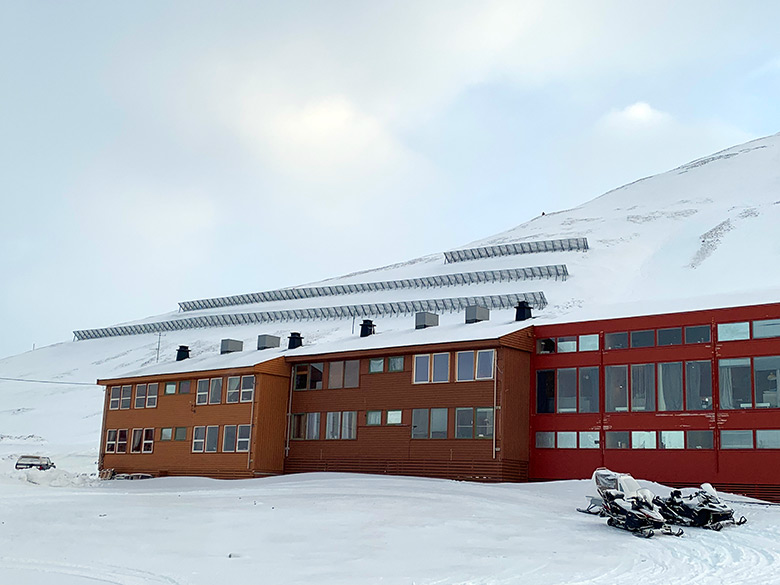 Longyearbyen is one of the world's most fascinating places to live. Anyone can move there, but there's just one problem…
This article was first published on Forbes.com
At 78 degrees north, Longyearbyen is the world's northernmost permanently inhabited community. Rather than some remote outpost, the town of just over 2,000 people is surprisingly normal, with a supermarket, bars, church, cinema, school, and even a municipal swimming pool.
Founded as a company mining town, Longyearbyen has for the last ten years or so been undergoing an economic transformation. Formerly reliant on coal mining, the town now has two other economic pillars: scientific research and tourism. While one coal mine remains, the other two pillars are growing in importance.
Read more: Living on Svalbard
With more researchers and students coming to the University Centre in Svalbard (UNIS) and tourism increasing year-on-year, the town is facing a housing crisis. New arrivals are being forced to share apartments designed for one. Several seasonal staff even talked of having to sleep on temporary beds in store rooms.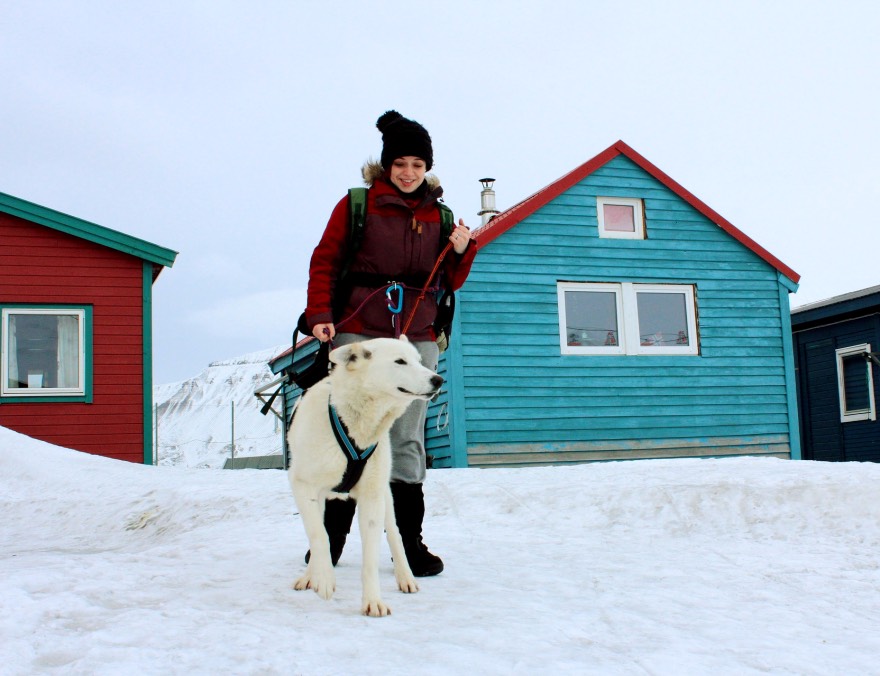 Avalanche risk reduces housing numbers
Climate changes are compounding the problem. Hilde Kristin Røsvik, editor of the world's northernmost newspaper Svalbardposten, says that temperatures have been above the historic average for 96 consecutive months.
"The ice is melting, glaciers are shrinking, there's more rain and more wind. Svalbard is Arctic desert, and so more moisture has increased the threat and the severity of avalanches as the snow and rock can slide more easily. Eleven houses were destroyed by an avalanche in 2015 and a near-miss in 2017 threatened many more", she says.
Despite avalanche protection fences being installed on the mountains above the settlement, the most at-risk houses are being torn down. But building replacements isn't straightforward.
Read more: The Remarkable Winter Wildlife of Svalbard
Most housing in the settlement is owned by the mining company Store Norske or Statsbygg, the property wing of the Norwegian government. There is very little private ownership because of Longyearbyen's history as a company town. Anyone who wants to build has to apply to the local administrators and keep within a strict zoning system.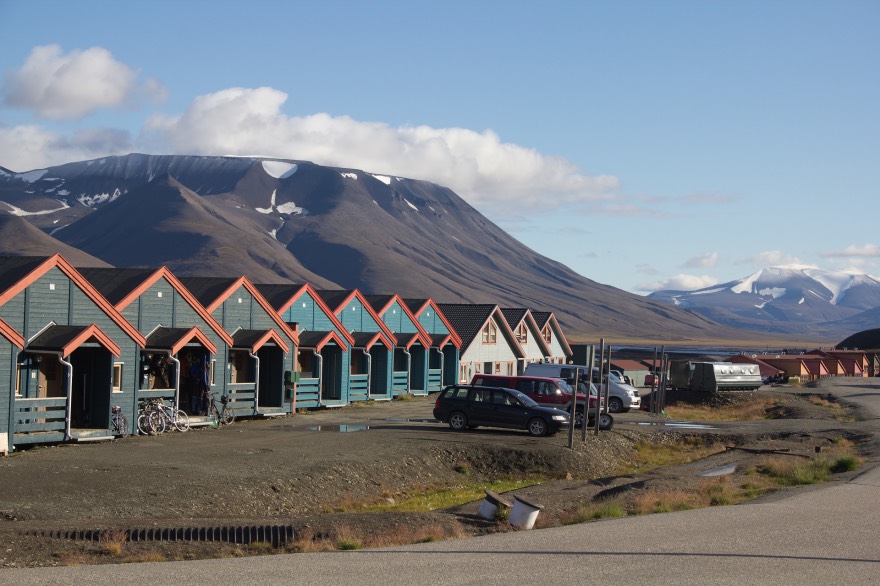 Despite this, two new build projects are underway. One will provide new accommodation for students and researchers at UNIS, and the other is being built by Statsbygg. However, those apartments are being built to replace those lost in the avalanche, so it will not make much difference, if any, to the available capacity.
At the time of writing Finn.no, Norway's biggest property marketplace, lists just one house on Svalbard. The now sold three-bedroom 81m² house was listed for 3.35 million Norwegian kroner, approximately $383,000.
No responsibility for housing
Many outsiders will no doubt wonder what the local authority is doing about the problem. But due to the unique way Svalbard is governed, the answer is not very much. Simply put, it's not their responsibility. While Longyearbyen may have a lot in common with any other small Norwegian town, there are some critical differences.
Read more: Fascinating Facts About Svalbard
Although under the sovereignty of Norway, the Svalbard Treaty allows any of the 46 signatories equal rights to commercial activity. Anyone in the world can live there, as there are no work permits or visas. However, you cannot give birth or die there, there is no state welfare, and the responsibility for finding work and a home rests with the individual.
"If you come to Svalbard, you have to be self-sufficient and able to look after yourself or you have to leave. The local government here has no responsibility other than to their own employees", explains long-term resident Anna Lena Ekeblad, owner of Barents Expeditions.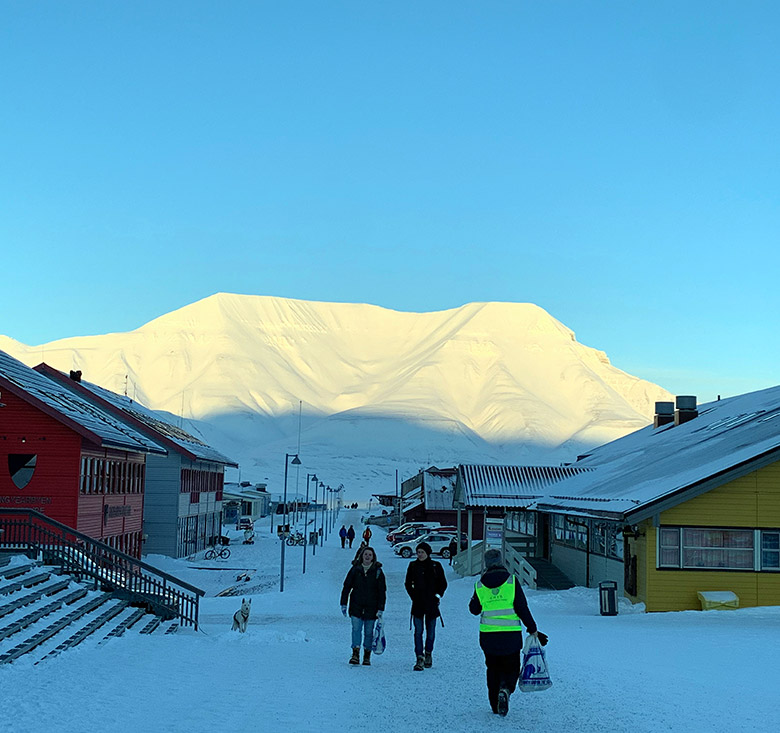 "The structure of the society is still in many ways a company town where in most cases the employers provides the housing. The newer tourist industry has not taken that sort of responsibility to take the big costs and buy or build housing."
Because of the strict zoning and planning system, there is very limited space available on which to build. Even with permission, doing so is very expensive given the need to import labor and transport building materials by ship. "There are many small tourist companies who cannot afford to buy or build housing", explains Ekeblad.
Finding a sustainable balance
To make matters worse, the growth of the travel industry isn't something that some long-term locals are too keen on, which could pose problems for any potential housing projects.
Locals understandably grumble when a cruise ship unloads its passengers – anything up to 4,000 – into the tiny settlement. There are more frequent reports of tourists going into the wilderness on snow scooters and scaring wildlife, disturbing cultural monuments, or simply leaving trash behind.
An environmental tax on incoming tourists brings in more than $1m per year, which is allocated to environmental projects on the islands. Many locals are demanding limits on visitor numbers, but it could be that the lack of housing for the people that serve those visitors ends up creating that limit.