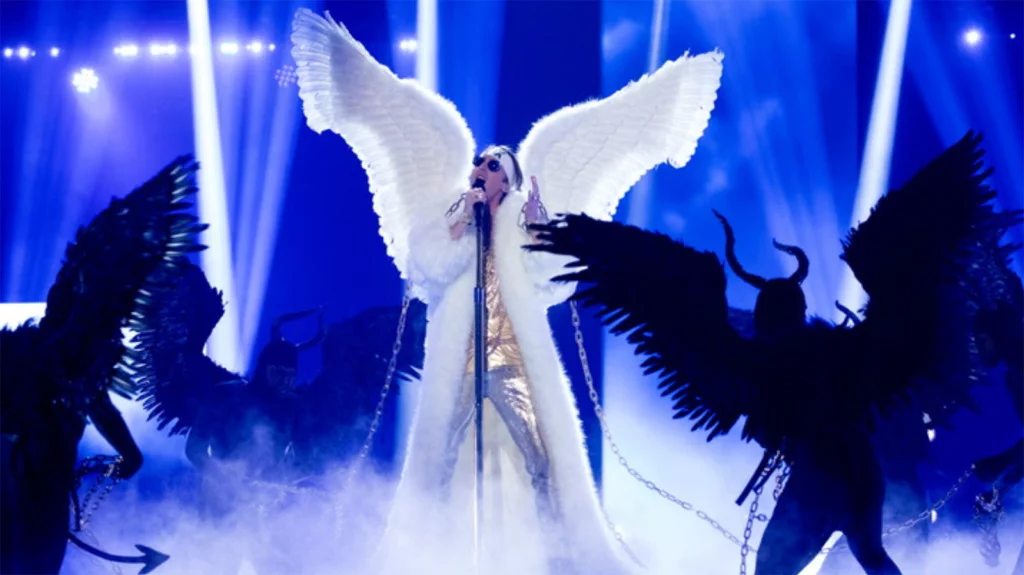 Norwegian musician TIX won the 2021 Melodi Grand Prix. He will now represent Norway at the Eurovision Song Contest with the song 'Fallen Angel'.
From 18-22 May, the Eurovision Song Contest juggernaut arrives in Rotterdam. A household name in Norway but little known elsewhere, the 27-year-old will take to the stage to represent Norway after winning the national selection contest.
"I have felt like the ugly duckling for a very long time. But it turns out that one day the ugly duckling becomes a swan," said a tearful TIX when he was announced as the winner.
Norway's 2021 entry confirmed
Norway selects its Eurovision entry by holding its own contest each year. Staged most years since 1960, the Melodi Grand Prix (MGP) is organised by NRK.
This year's contest ran for several weeks, with five semi-finals and a "last chance" contest resulting in 12 finalists. After several rounds of voting elimination, TIX faced off against KEiiNO in the so-called gold final.
If KEiiNO sounds familiar, that's because they sang Norway's entry in the last Eurovision to be held in 2019. The song Spirit in the Sky comfortably won the public vote but placed 6th overall when jury voted were added.
Tix comfortably won this year's MGP gold final with 380,033 votes to 281,043. Here is the winning song, Fallen Angel:
Fan site ESC Today thoroughly enjoyed the event: "A bit more than two hours of condensed Eurovision pureness: high-pitched notes, wind machines, weird costumes, dark stagings, stroboscopic effects, a hint of national folklore and tons of Nordic humour. What can we say except that we all deeply enjoyed it?"
However, many international Eurovision fans expressed their shock that KEiiNO were defeated. Unibet's MGP expert Preben Hellvik said he understands the surprise, because KEiiNO are well-known in Europe following their strong 2019 performance.
"The reactions that have come are not about TIX. It is more that people who think of the competition believe that KEiiNO had a song that could fight for the victory," he told Nettavisen.
Who is TIX?
TIX is the stage name for Andreas Andresen Haukeland, a 27-year-old musician from Bærum, just outside Oslo. His stage name refers to the ticks he experiences because of tourettes syndrome.
He writes, produces and performs electronic dance music, first seeing success with Sjeiken, a russ party song. Following years of similar work, he released his first solo single in 2018 and achieved commercial success in the following years. In 2020, he was the most streamed artist in Norway.
In addition to his music, TIX is known for his outspoken social media persona and his mental health advocacy. He has previously shared his experiences of tourettes, loneliness and suicidal thoughts.
Will Norway win Eurovision?
Norway's record at the contest isn't great. Although Norway have won the contest three times, they hasn't won since 2009 and also hold the record for finishing last more than any other nation.
At the time of writing, the bookies put Norway's chances at around 14/1. TIX must compete in one of the two semi-finals to win a place in the showpiece final on 22 May.
What do you think of Fallen Angel?