The CEO of Hurtigruten says Norway needs a new policy to better manage the numbers of cruise ships.
Daniel Skjeldam is concerning about the increasing size of ships visiting small Norwegian towns, the fjords and Svalbard.
Too many big vessels
The boss of cruise and ferry operator Hurtigruten made the comments in an interview with Norwegian newspaper Dagbladet.
He blasted the increasing numbers of large cruise ships filling up Norwegian waters and ports. He said he wants to see a complete ban on heavy fuel oil (HFO) all along the Norwegian coastline, and a limit on passenger numbers at some destinations.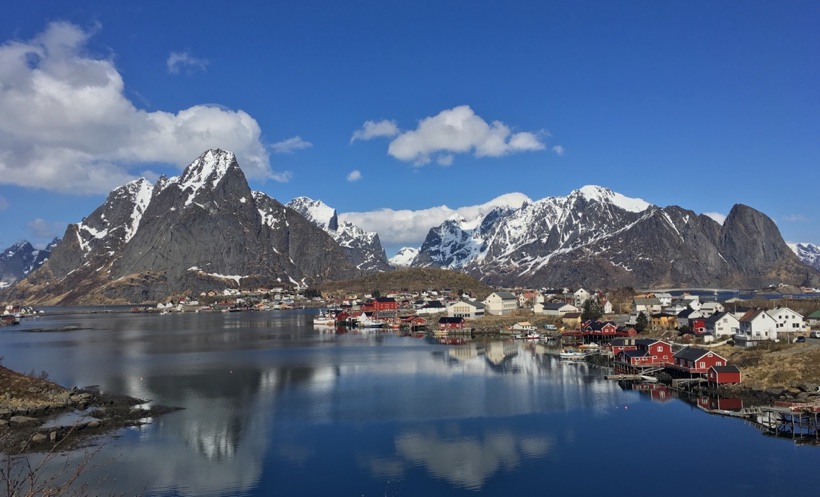 While it may seem somewhat contradictory for a cruise ship boss to be calling for stricter regulation, Hurtigruten is in the process of investing huge sums to upgrade its fleet to run on LNG and battery power.
The company is most famous for its daily ferry service that sails from Bergen to Kirkenes and back, via a vast range of tourist destinations and small communities.
While it started life as (and remains) an important transport link for these remote communities, the route is increasingly marketed as an informal cruise.
Further environmental measures
Skjeldam said that his ultimate goal is for cruise tourism in Norway to be year-round but with the focus on having fewer passengers per ship who are willing to pay more for a quality experience in Norway.
"It's amazing that ships that sail along the coast use heavily polluting heavy oil as fuel in 2018. It gives greater emissions to the atmosphere, which increases with the risk of catastrophic emissions to the sea in the event of accidents," he said to Dagbladet.
"And when cruise companies send their mega ships with thousands of tourists to Norway they are greeted with fanfare at the same time as it contributes to wear, emissions and over-tourism."
The problems of over-tourism
The over-tourism problem is evident whenever you visit somewhere like Flåm or Geiranger, tiny villages that get swamped with hundreds or thousands of people for a couple of hours every day during the summer months.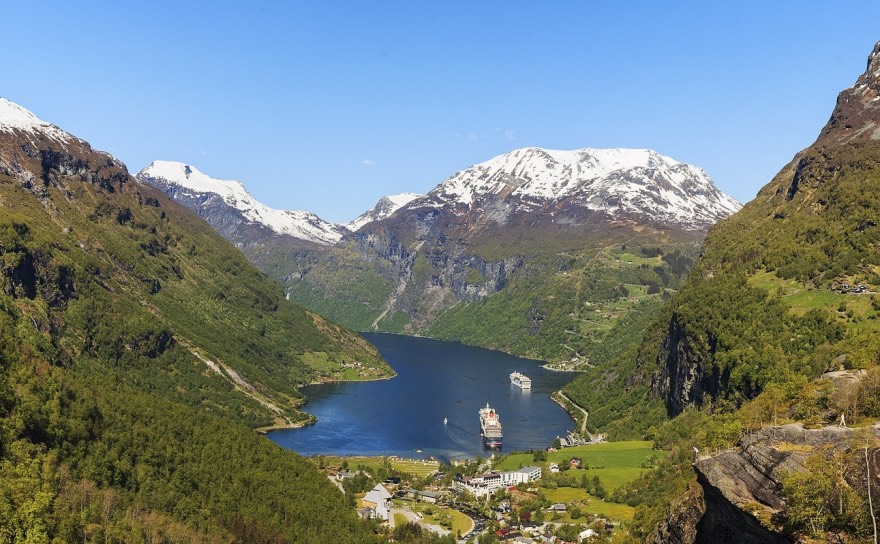 But the problem isn't just about people.
It is getting more difficult to provide adequate shore power to visiting vessels. Many of the most popular destinations are extremely small, and struggle to provide enough energy for large cruise ships.
Greener fjords not enough
Earlier in the year, Norway's maritime authorities proposed a zero-emissions zone covering the Norwegian fjords, which would mean large cruise ships would be unable to sail the famous fjords – at least with their current technology. However, Skjeldam is pushing for even tougher regulations for all ships larger than 10,000 tons.
The high vessel traffic and high air pollution is increasingly becoming a health hazard for the local communities who live in the fjord region.
Despite the tiny size of Geiranger, a 2006 study showed that its air quality was on-par with some major European cities. The number of vessels visiting the village has increased significantly since the study.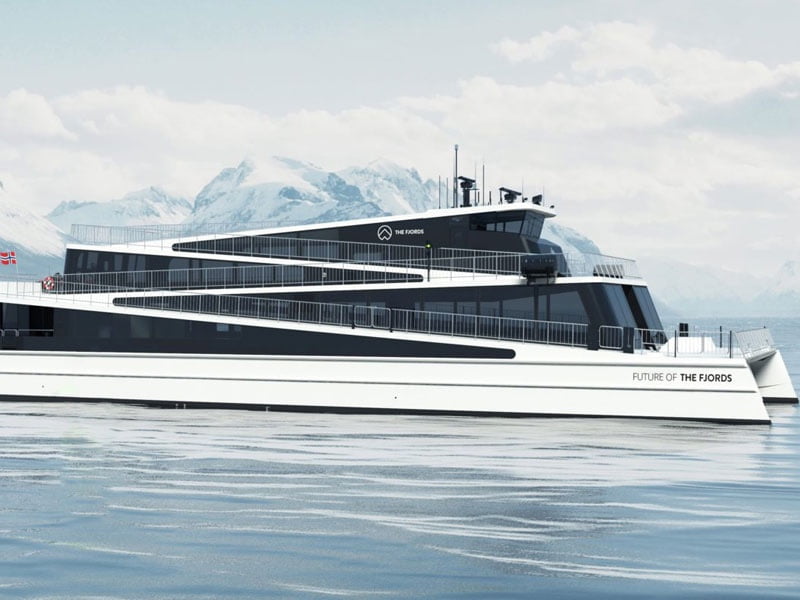 The Norwegian fjords are quickly turning into a global study for the future of the shipping industry. In 2016, the diesel-electric hybrid Vision of the Fjords was launched on the Norwegian fjords, and now the all-electric Future of the Fjords is in operation.
Antarctica as a model
Skjeldam also shared his concerns that the increasing number of cruise vessels heading to Svalbard are increasing the potential for a major problem. If such a large ship got into trouble in a remote area like Svalbard, a rescue operation for thousands of people would be very difficult.
Pointing towards Antarctica as a model, Skjeldam wants authorities and the industry to jointly develop guidelines for the remote, scenic and environmentally vulnerable regions of Norway.
"The cruise industry has far too much control over itself. Now Norway has to take action to limit the damage and ensure a sustainable Norwegian tourism industry," he said.