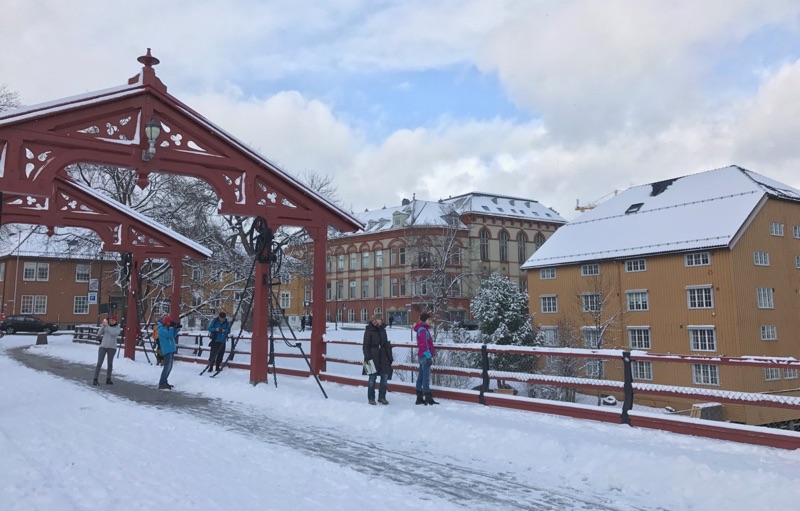 Join me on a wander around Trondheim after a fresh March snowfall
I posted a picture on Facebook of Trondheim after some fresh snowfall earlier in the week and it went crazy, attracting more than 1,000 likes, and counting. So, I guess that means you'd all like to see some more!
Snow in March is commonplace in Norway. It's prime skiing time. Although we've not had huge amounts of snow this winter, it's still been more than the last couple of years.
When snow falls in this late winter/early Spring season (see my explanation of the seasons of Norway!), it really brightens everything up, for an hour or so at least.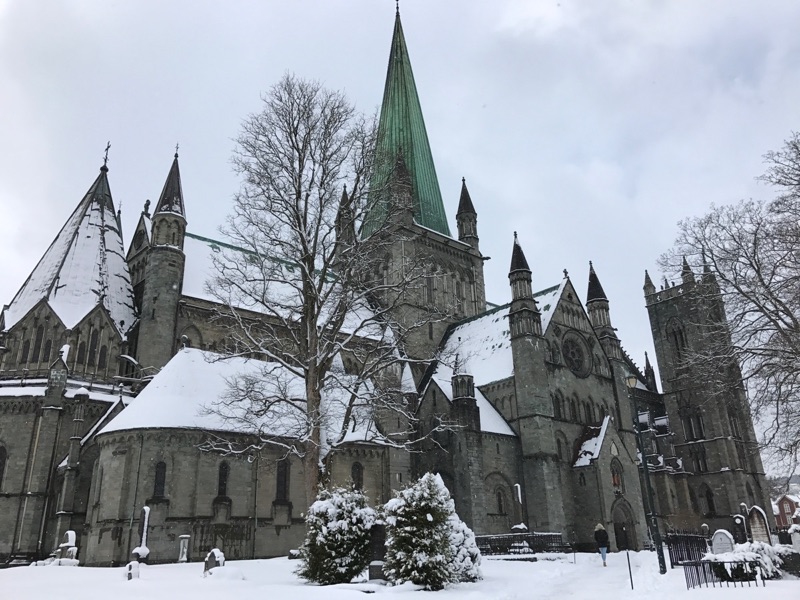 The issue with snowfall in a city is that the movement of cars, buses and people quickly turns it into slush, and then if the temperatures are low enough, really nasty ice.
So when the snow fell this week, I jumped on the bus armed with my camera to capture life in Trondheim at its absolute best.
Nidaros Cathedral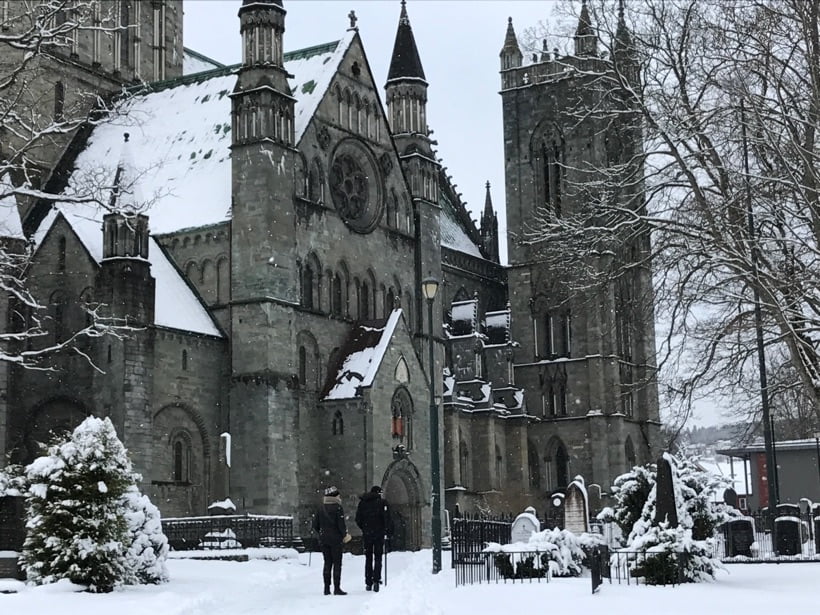 Trondheim's most famous landmark, Nidaros Cathedral was built as a memorial to Olav Haraldsson, later to become Saint Olav. It's a must-see in Trondheim, whatever the weather.
The building and its grounds look great whatever the weather, although I think there's something very special about the place after a fresh snowfall.
The Old Town Bridge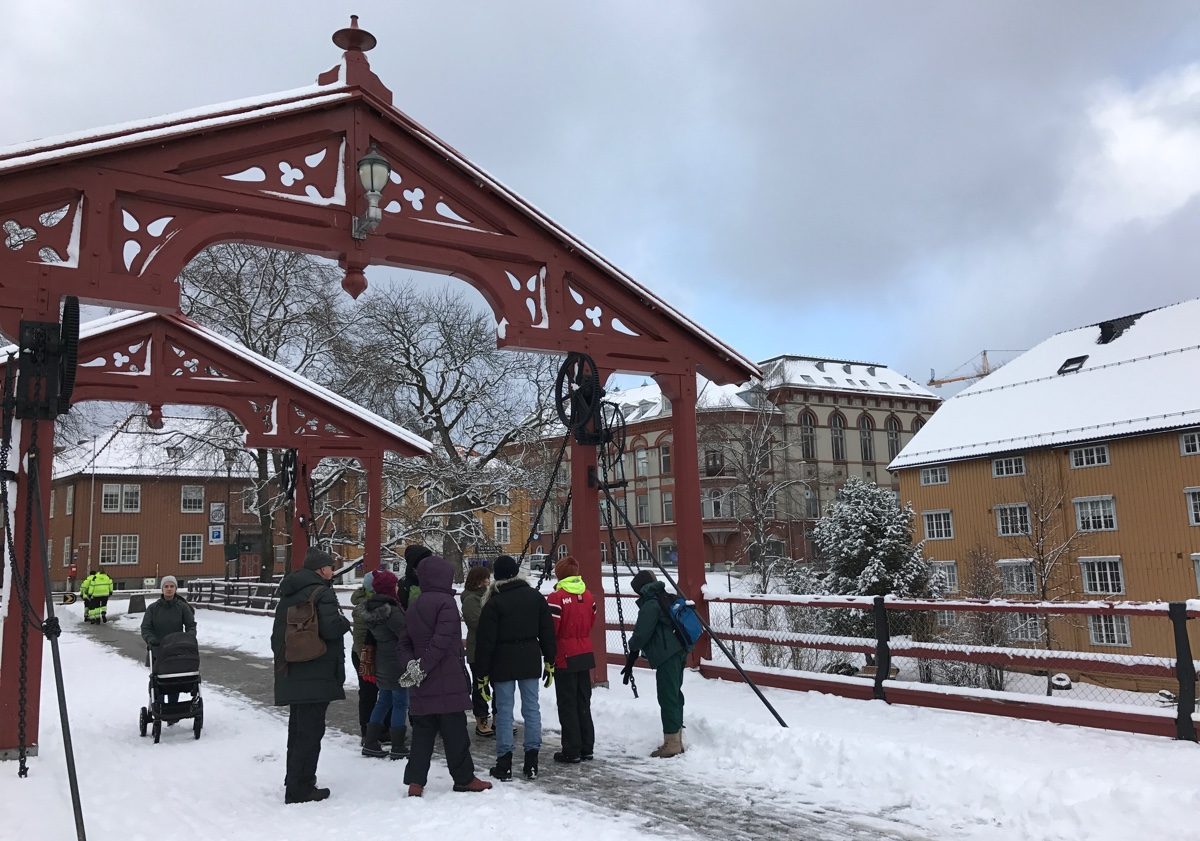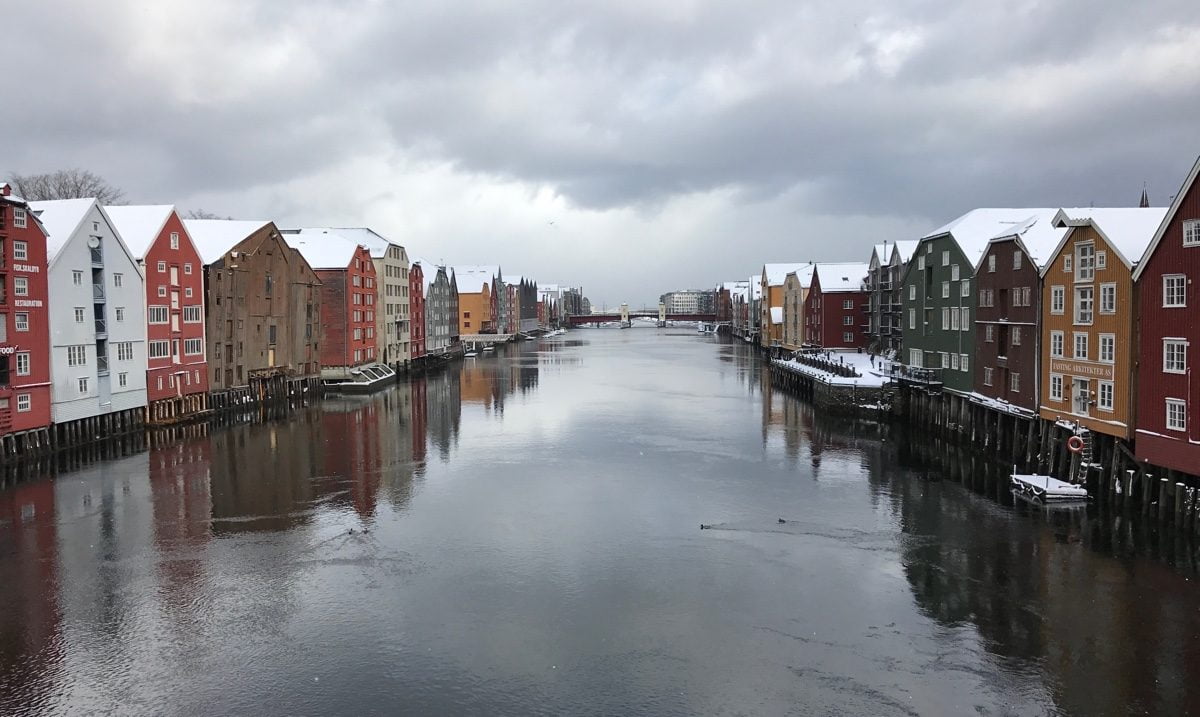 The second most popular tourist site after the cathedral, the Old Town Bridge dates back to the 17th Century and offers this famous view down the Nidelva river.
The iron gates on the bridge were a guarded entrance to the city until 1816. The bridge is the quickest pedestrian route from the city centre to Bakklandet, and you're almost guaranteed to bump into a visitor taking a photograph down the river. Just watch out for the cyclists.
Bakklandet: The Old Town
With it cobbled streets, wooden houses, and pavement cafes, it's hard to believe this picturesque area was nearly torn down for a highway less than fifty years ago. Bakklandet is also one of the city's most popular cycling routes.
The Royal Residence
Stiftsgården, The Royal Residence in Trondheim, is one of the largest wooden buildings in northern Europe.
It has functioned as the place of residence in Trondheim for the Norwegian Royal Family since 1704, and is open to the public for guided tours on most days of the year.
City Syd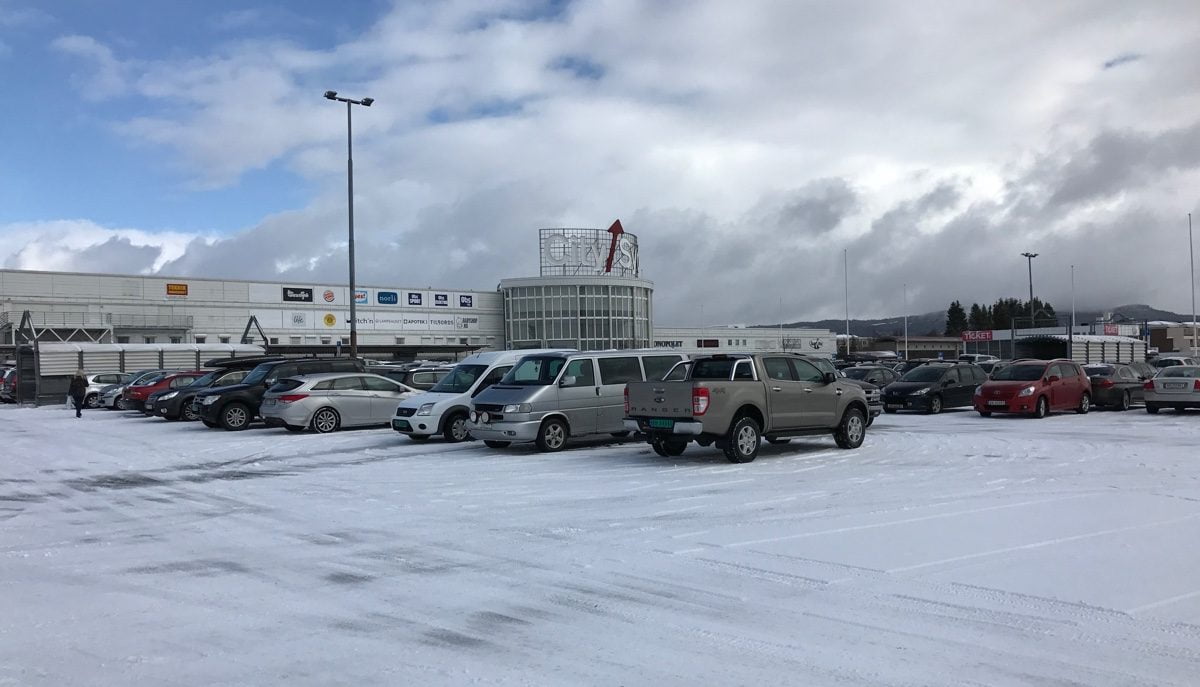 The City Syd shopping mall is part of a large shopping complex in Tiller, a suburb just a few miles south of central Trondheim. When the snow falls, the cars still come.