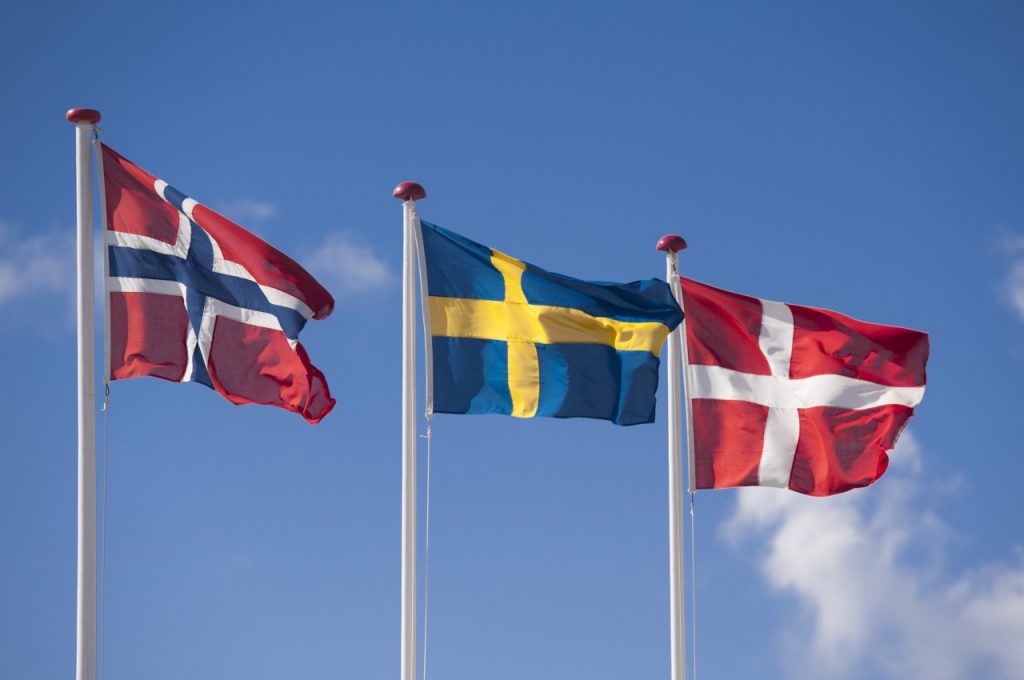 Denmark, Norway and Sweden share so much history and culture. Would they do better as one country?
'Think what a great country we could have been together', said Norwegian billionaire Petter Stordalen in 2016.
The question of Scandinavian and Nordic cooperation arises every so often although it has not been in active popular consideration for some time. But what would be the benefits of creating a single Scandinavian nation?
The shared Scandinavian history
The land we know now as Scandinavia has been inhabited for around 12,000 years. Since the ice retreated from the last great Ice Age, settlers steadily moved North as conditions allowed.
The Vikings led the world in the maritime colonisation of Northern Europe in the 8th and 9th centuries from their base on the peninsula and it was in the 10th century that the first major efforts to unify various tribes into a coherent state were made.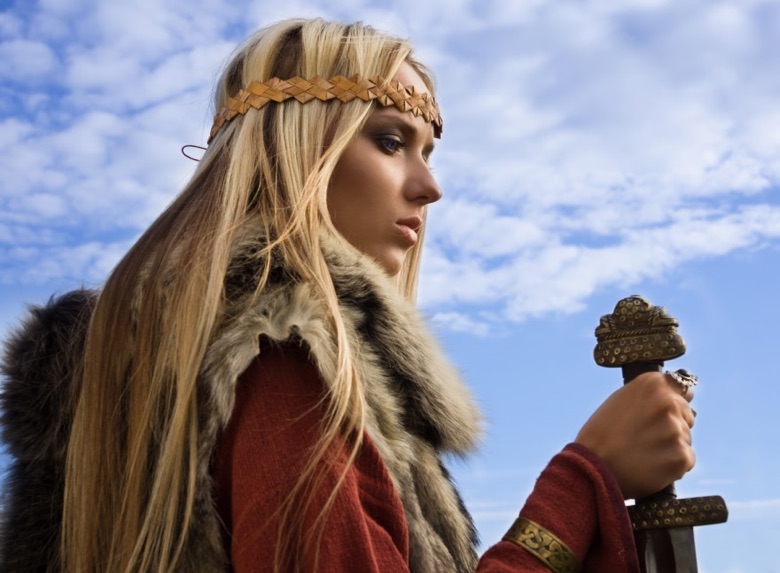 From there, history goes through many stages of alliances, wars, unions and other such political chicanery. The Kalmar Union in the 15th Century, for example, was a Union in which the countries were independent states but under the direction of a single monarch – similar in many ways to the current UK.
After Sweden left the Kalmar Union, Denmark-Norway was created, which endured until the Napoleonic wars when, with the Treaty of Kiel, Norway was ceded to Sweden and, after a brief war, a personal union was formed. It wasn't until 1905 that Norway gained the real independence that endures to this day.
All of which is to say that the history of Scandinavia involves massively more time spent in varying unions than as independent states!
The potential benefits of a united Scandinavia
If we look at the situation today, where the direction of travel is mostly towards globalisation, and closer harmonies amongst and between nations, from that viewpoint, uniting as a single country makes some sense.
Read more: A brief history of Norway
Scandinavia consists of Norway, Sweden and Denmark and we'll focus simply on that initially. The combined country would have a population of around 21 million.
Those 21 million would take the 90th, 115th and 119th countries in the world in population terms and rocket them up to the heady heights of 58th!
The three countries share similar political and social systems, cultural history, and values. The industries of each country are different but complementary and the cost and standards of living are also similarly high.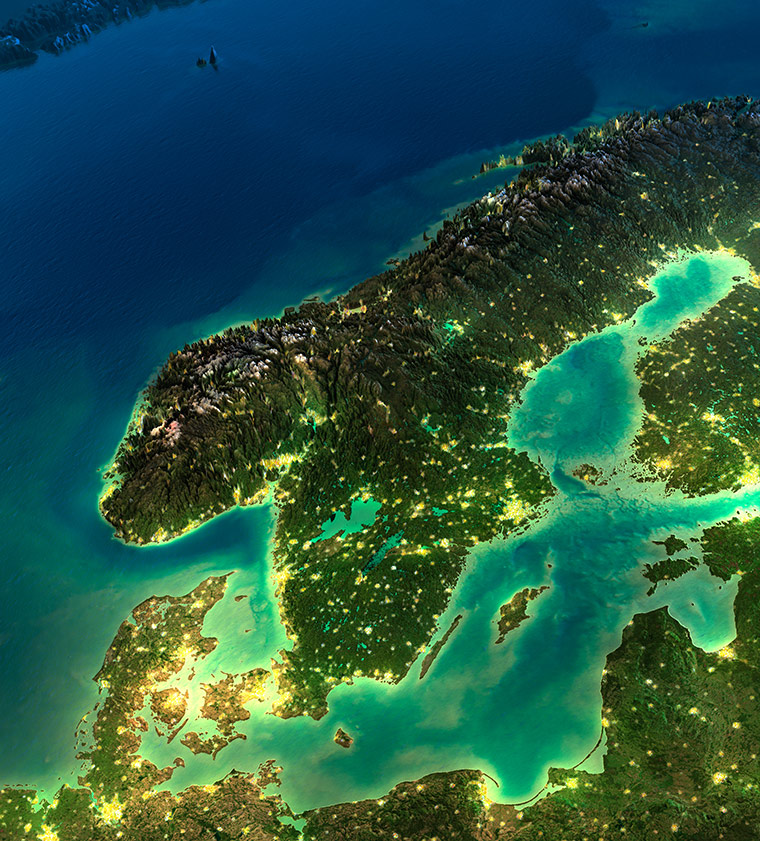 All three countries regularly rank in the top ten in indices of wellbeing and surveys that claim to show the happiest and healthiest places to live in around the world. Life expectancy is over 80 years in all countries. In other words, the three countries are unlikely to experience any major social shocks if they combined.
Economically, a combined Scandinavia would have a GDP of $1.3 trillion, coming in 17th place in the world. The GDP per capita for Scandinavia would be around $62,000 putting the country in 15th place.
This would be a slight step down for Norway and a slight step up for Sweden and Denmark but leave the country comfortably ahead of Hong Kong, Germany, and the USA.
Militarily, the country's $17.6 billion defence budget would slot the country somewhere between Israel and Canada. One decision the country would have to make would be whether to would join NATO, as Norway and Denmark have done, or remain independent as Sweden have done.
The biggest benefit to uniting would be to get a greater say on the world stage. Scandinavian countries often get overlooked as individually they're seen as 'small, beautiful countries that are great to visit…if you can afford it'.
With a larger population would come stronger representation. The combined country could potentially command its own place in the G20. Today, their only current representation is via the European Union.
A union beyond Scandinavia
Whilst the Scandinavian countries together share many commonalities – their languages are considered 'mutually intelligible', i.e. they can all understand each other to some extent – there are also various other countries that are geographically and culturally linked.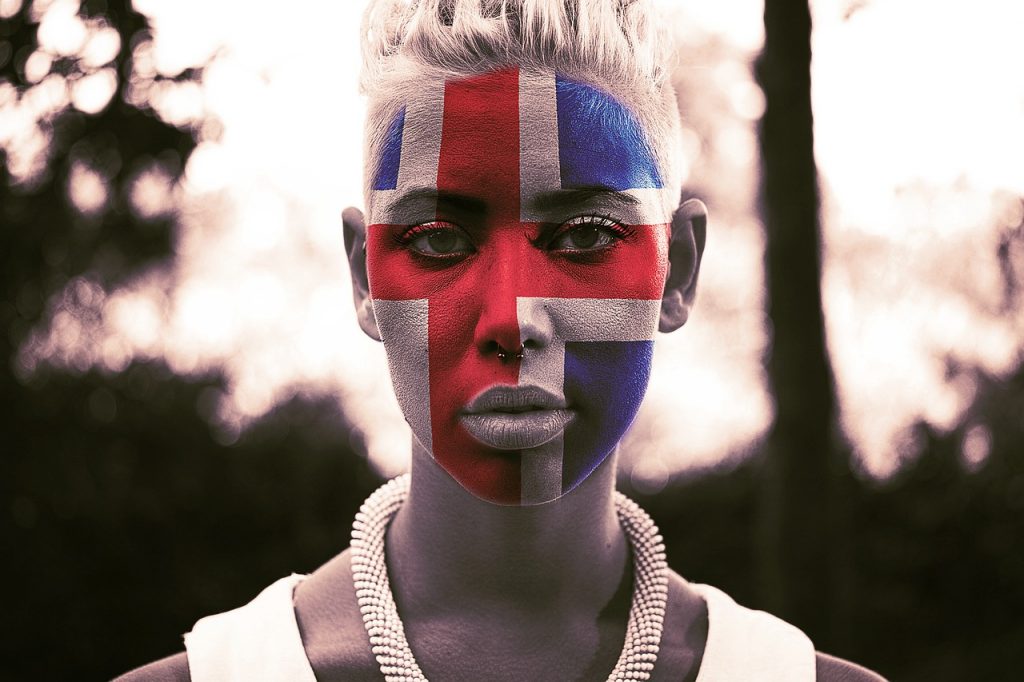 The Nordic Countries – Norway, Sweden, Denmark, Finland, Iceland, Greenland, the Faroe Islands and the Åland Islands – together make up the Nordic Council. This is almost like a mini-EU for these countries to cooperate on matters that affect them all such as trade and foreign policy.
Read more: Scandinavian flags
A country that included all of these would be even larger than Scandinavia and would be the 12th largest economy in the world, jumping ahead of Mexico and South Korea. The biggest problem here would be that they are no longer as culturally connected and certainly linguistics could be a problem.
The Icelandic and especially Finnish language are distinct from the Scandinavian languages. The countries do all speak English to a very high standard though so this could help to make things work.
What about Scotland?
If the UK ends up exiting the European Union as currently planned, Scotland's leaders have said that they will seek to become independent from the UK. Scotland's identity is, in some ways, similar to that of Scandinavia so this is another potential country that could join.
The similar history and culture of the people, and their traded sovereignty over various of the islands off the coast of Scotland, means that this makes more sense than you might originally think.
If you look at a world map, you'll see that Scotland and Denmark are pretty much on the same latitude. The people also have a desire to move more towards a society more similar to that of Scandinavia than of the current UK.
An interesting idea, but reality bites…
As it stands there is little active movement towards making a united Scandinavian nation a reality. One thing that is certain is that if there ever was, it would be a contentious and hard-fought battle politically.
Norway's sovereign wealth fund would be a major issue and the fact that Sweden would make up half of the population could make it a tough sell to Danes and Norwegians. It's difficult to know how any vote would go if it were held tomorrow.
Over the coming years, as globalisation changes the nature of international trade and commerce, we may see movements towards this either through a strengthening of the Nordic Council, a separate movement for Scandinavian nationhood, or through some kind of global crisis that makes uniting inevitable.
Alternatively, we may see no such movement. Either way, the only people who get to decide what happens are the people of the Scandinavian countries themselves.
If you enjoyed this post, why not share it on Pinterest so others can find it? We've got the perfect pin for you: