Between 1593 and 1692, 91 people—mostly women—were found guilty of witchcraft and killed in a remote part of Northern Norway.
For many people today, tales of witches and sorcery are a popular form of entertainment. It's easy to forget that only a few hundred years ago, such activities were a dark part of reality.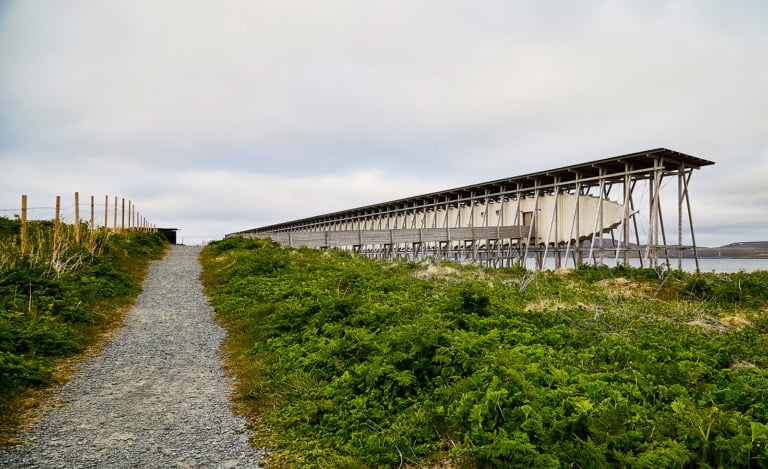 Feared so much, that many people across the world were rounded up and executed. While some locations are well-known for this history, one part of Northern Norway remained off the radar of many people.
Thanks to the opening of this striking 2011 memorial, many more people are now aware of what took place in Vardø and across Finnmark in the 17th century.
The Vardø witch trials
Vardø is an island community in the far north-east of Norway. In the days before airplanes and motorcars, Vardø and the entire county of Finnmark were truly remote places.
Altogether, it's believed that 140 witch trials were held across Finnmark in the 17th century. Of those, 90 people were condemned to death.
Perhaps it was this remoteness that caused Finnmark to suffer a much higher rate of witch accusations than anywhere else in Norway.
It is said that at times there were no families in Finnmark who were not affected by the proceedings, either as prosecutors, witnesses or convicts.
The Domen trials of 1662-63
The trials were held throughout the 17th century but reached a peak in the winter of 1662–1663. In that harsh winter, 30 women were put on trial.
Many of the women told the court that they had been celebrating, dancing and drinking with the Devil. This was said to have taken place at Domen, a small mountain between the fishing villages Kiberg and Vardø.
One was sentenced to a workhouse, two tortured to death, and 18 were burned alive. It was the largest single witch trial in Scandinavia, but the third significant one in Vardø.
Children were not immune from accusation and questioning. At Christmas, several children of previously executed women were brought in for questioning.
One of them, Ingeborg Iversdatter, confessed under interrogation that she and an adult friend had transformed themselves into cats so they could escape incarceration and take part in a Christmas celebration with Satan.
The end of the trials
Mandrup Pedersen Schønnebøl was the main person responsible for ending the trials. The judge saw the madness of burning people alive on the basis of rumours. He opposed public opinion, magistrates and bailiffs, and eventually destroyed the legal basis for burning accused witches.
Read more: Norway's Forgotten Witch
In 1687, a requirement for judgements in witchcraft cases to be heard at parliament before a death sentence could be carried out became law. Norway's last known witch execution took place in 1695. The law remained in place until a widespread criminal reform in the 19th century.
The Steilneset memorial
In 2011, a memorial was opened at Vardø to commemorate those killed in the trials. The Steilneset memorial has also served to raise awareness of this dark chapter in Northern Norway's history.
Read more: Dark Tourism in Norway
The memorial was designed by French-American artist Louise Bourgeois and Swiss architect Peter Zumthor. It was the last major work of Bourgeois, who died at the age of 98 in New York just a few months before the memorial opened to the public.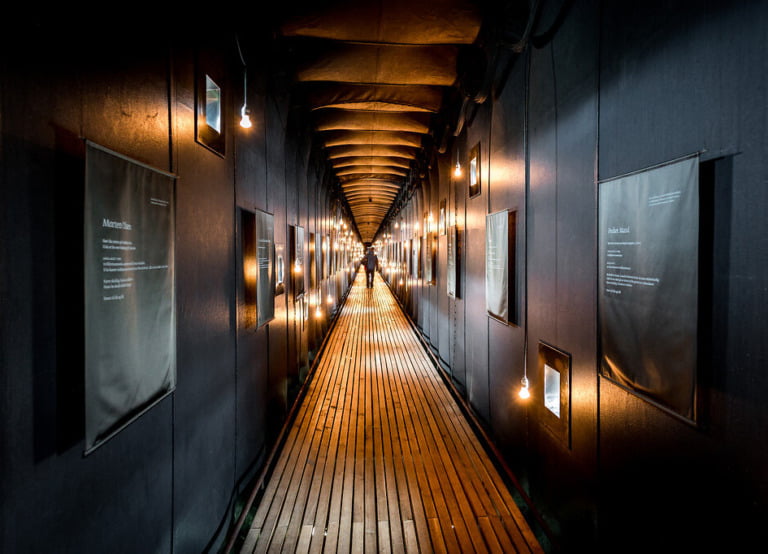 The memorial is in two parts. A 100-metre long memorial hall communicated the stories of the victims, written by historian Liv Helene Willumsen based on original court records. The other building, a mirrored cube, contains an evocative burning chair.
Steilneset has become a popular stop on the Varanger scenic route, one of Norway's 18 road trips designated National Scenic Routes.
The nearby mountain Domen, where many of the accused witches were said to have met, is now home to a shelter to rest and enjoy the ocean view.
The trials in popular culture
One of the earlier trials in 1620 is believed to have been triggered by a shipwreck in 1617. In a winter storm on Christmas Eve, 40 men in 10 boats lost their lives. Several women were accused of creating the storm that caused the shipwreck.
This story provided the basis for a work of fiction that I stumbled upon quite by chance last year.
The Mercies by Kiran Millwood Hargrave is an emotional tale of life in Vardø through the eyes of Ursa, the new wife of a Scottish witch hunter, who leaves her Bergen childhood home for the wilds of Finnmark.