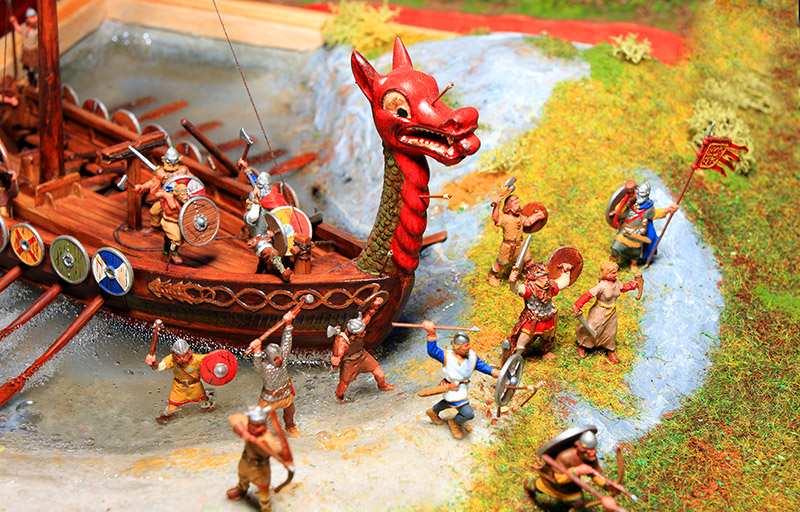 Fancy getting up close and personal with the Vikings? Maybe one of these festivals in Norway, Sweden or Denmark will take your fancy.
Viking culture has always been popular but in the past few years that popularity has grown massively. Thanks in part to the Vikings drama series, people around the world are more and more interested in details about the Scandinavians of old.
You can find a lot of information about the myths and realities of Viking life online. But why not visit a festival and come face to face with proper Vikings?
Why visit a viking festival?
Scandinavia is rightly proud of its Viking heritage and there are a number of Viking festivals held throughout the area each year. Just like some music festivals focus on folk or jazz while others try to provide something for everyone, so the same is true of the Viking festivals that you'll find throughout Scandinavia.
Read more: The Viking Lifestyle
Some festivals are marketplaces where replica, and sometimes real, Viking artefacts are on sale. Others are full-scale re-enactments of Viking life where replica homesteads are created or battles re-fought. Then there are some where trading, cosplay and re-enactments all come together to give a broader appeal.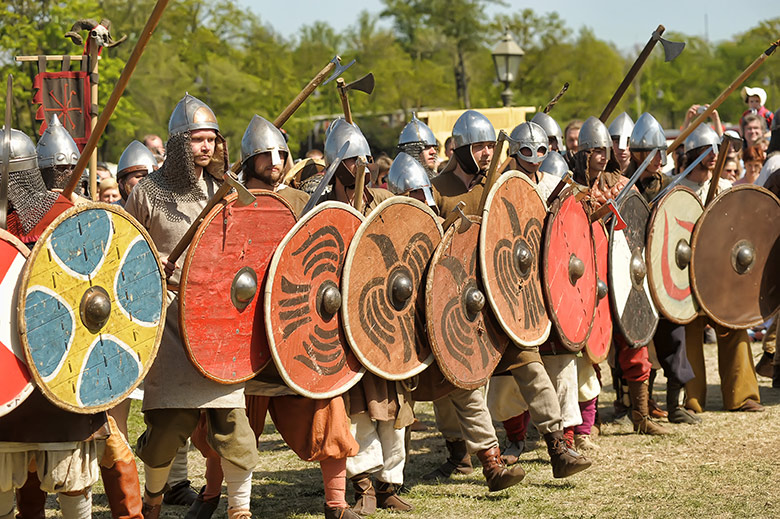 This is our guide to the kinds of festivals available and what you can expect to see and do there. It's not an exhaustive list so, if you're visiting other places, you may find festivals there too.
Viking festivals in Norway
As we are a website all about Norway, it makes sense to start right here!
Avaldsnes Viking Festival
The biggest Viking Festival in the West of Norway, the Viking Festival at Avaldsnes becomes the 4-day home to over 200 vikings from around Europe. After setting up camp, the Vikings will demonstrate and sell their crafts to visitors.
There's a theatre where actors and storytellers recount tales of old and of course, there's plenty of traditional food on hand to keep your energy levels up!
Trondheim Viking Market
As the capital of Norway for much of the Viking age, Trondheim has plenty of heritage to draw from in their annual festival put on by Vikinglag. There's an emphasis on crafts and among the stalls you can find craftsmen who are happy to talk about their skills. They will also allow visitors to try their hands.
St Olav Viking Festival
For a week at the end of July, visitors to Stiklestad can enjoy the Stiklestadir Market with the usual stalls and craftspeople demonstrating their skills and offering hands-on sessions in everything from Archery to woodworking.
Read more: The Battle of Stiklestad
The highlight, however, is the St Olav Drama, a play that has been performed for over 50 years as a dramatization of the events leading up to the Battle of Sticlestad where King Olav died.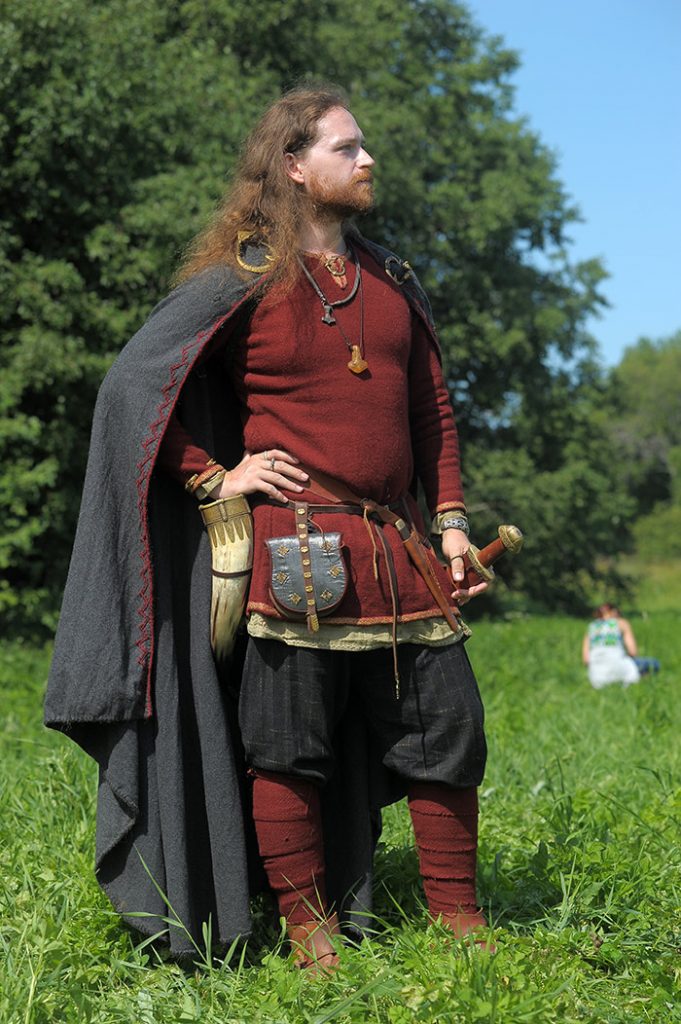 Lofotr Viking Festival
The Lofoten islands are home to one of Norway's premier Viking museums and since 2004 they have arranged the Lofotr Viking festival. The focus is a feast, with costumed actors and musicians entertaining guests. The museum also throws open its archaeological sites for visitors to see the work that's ongoing.
Gudvangen Viking Market
Gudvangen was a Viking town and every year it honours its ancestry with a festival at Viking Valley. The focus tends to be on battle re-enactments and demonstrations of traditional battle techniques, along with feasting and mead-drinking, of course!
Read more: The Vikings in Norway
Norway, as you might expect, has the most Viking festivals out of all Scandinavian countries. From May to August there's likely to be something going on somewhere, on top of these detailed here. If you're visiting in summer, there will be something for you to enjoy!
Viking festivals in Sweden
There are less events across the border in Sweden, but they are worth a look nonetheless.
Foteviken Viking Market
The Foteviken Viking Market has the usual stalls and congregation of Vikings from around the world. Handmade items such as leather goods and jewellery are available for perusal and purchase. The highlight is the Viking Games Open where Vikings and visitors alike participate in 5 different sports testing balance, strength and precision.
The Battle of Trelleborgen and Vikingmarket
Trelleborg Castle is the home of this festival combining traditional market with a Viking wedding and show fight among other activities.
Viking festivals in Denmark
Some of the biggest viking events in the world take place down in Denmark.
Ribe International Viking Market and Viking Warriors at Ribe
The Viking Center at Ribe is host to not one but two major Viking festivals in Denmark. Early in the year they have the 7-day International Viking Market where stalls of traditional Viking crafts are available to buy. They also have hands-on session allowing you to indulge your inner Viking by learning skills such as archery or wood carving.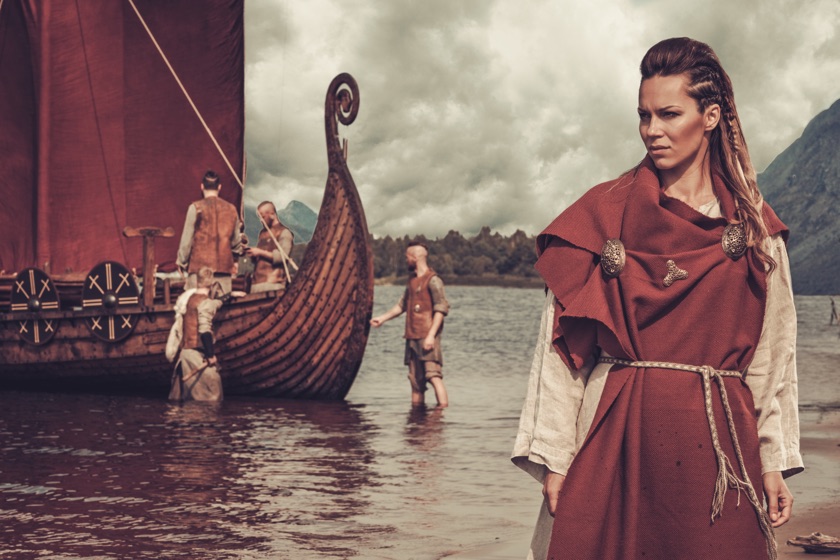 Later in the year comes Viking Warriors, a full-on costumed demonstration of Viking history and battle re-enactments. Warriors come from all over Europe to tell a story of intrigue that evolves over the course of the week.
Jelling Viking Market
By comparison, the Jelling Viking market may be a little smaller in scale but no less important in Viking lore. Jelling is the location of the runes that first introduce the word 'Denmark' into the world and is also the place where Harald Bluetooth introduced Christianity to Denmark. The 2-day market features a combination of stalls, crafts and shows and they also have a 'Thing' (Viking assembly) re-enactment.
Trelleborg Viking Festival
Over 9 days, the Trelleborg Viking Fortress welcomes visitors to Denmark's biggest Viking market. With around 50 stalls selling crafted goods, and many craftspeople demonstrating skills, the market also has battle displays on some days. One fun aspect is that you buy everything with (replica) Viking coins that you can purchase from the Museum shop!
Other festivals in the wider Nordic region
A long-celebrated tradition in the Shetland Islands, Up Helly Aa is one of around 12 different celebrations to mark the end of Yule. The biggest festival, in Lerwick, takes the form of a torchlit procession, with a galley, through the streets of the town by costumed guizers. The galley is then lit.
Iceland's primary means of marking their Viking heritage is the Hafnarfjörður Viking Festival which takes place every June. The festival includes markets, crafts, feasts and battle re-enactments.
Finland celebrates its Viking days with the Saltvik Viking Market in the Åland Islands. The traditional market features stalls selling crafted goods and chances to learn the skills, as well as banquets and a Viking ship that has been built by the organisers.
Have you visited one of these Viking festivals in Scandinavia? Let us know how you enjoyed it in the comments, and please consider sharing this article on Pinterest so more people can enjoy it: