The new Widerøe flights will operate twice-weekly between London Stansted airport and Norway's second biggest city. Here's what you need to know about the new route.
There's now a great new option for those living on Norway's west coast to visit London without having to transit through Oslo. From March 26, Widerøe will operate flights twice a week although that frequency is expected to increase later in the year.
The only other competition on the route is Norwegian's daily flights between Bergen and London Gatwick. The route replaces Widerøe's previous flights to/from Heathrow.
It's the latest international route announced by Widerøe, the small Norwegian airline which has begun to expand in recent years. It's also a further committment to Bergen as a hub by the airline.
The new flight in detail
Bergen is a gateway to the Norwegian fjords and a Widerøe hub. Passengers arriving at Bergen can connect onto Widerøe flights to many parts of the fjord region or elsewhere in Norway. Or they can spend some time exploring the historic sights of Bergen.
For passengers going the other way, London Stansted airport is a 50-minute train ride away from central London on the regular Stansted Express service.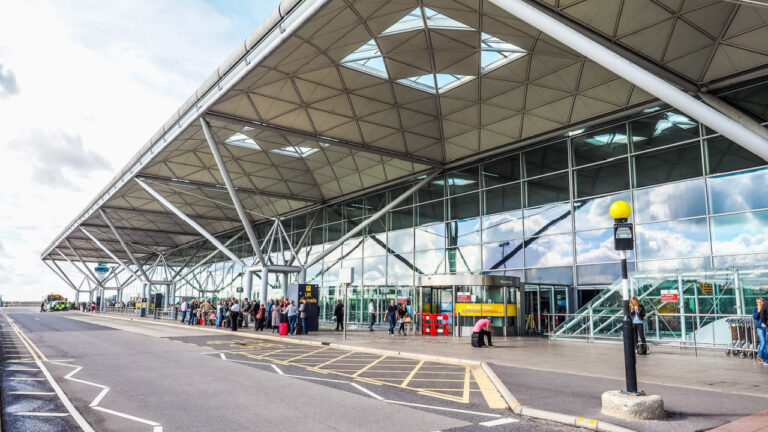 Widerøe will operate the new route between London Stansted (STN) and Bergen (BGO) using one of their 110-seat Embraer E190-E2 aircraft.
The 1hr 50 min flight will depart Bergen at 17:10 on Fridays, arriving in Stansted at 18:00 local time. The return flight departs Stansted at 18:40 arriving in Bergen at 21:30.
On Sundays, the flight leaves Bergen at 11:35 arriving in Stansted at 12:25. The return flight departs Stansted at 13:10, arriving in Bergen at 16:00.
Introducing Widerøe
The financial troubles faced by SAS and Norwegian and the recent collapse of budget airline Flyr have dominated aviation headlines in Norway over the past few years. Meanwhile, Widerøe have quietly gone about their business.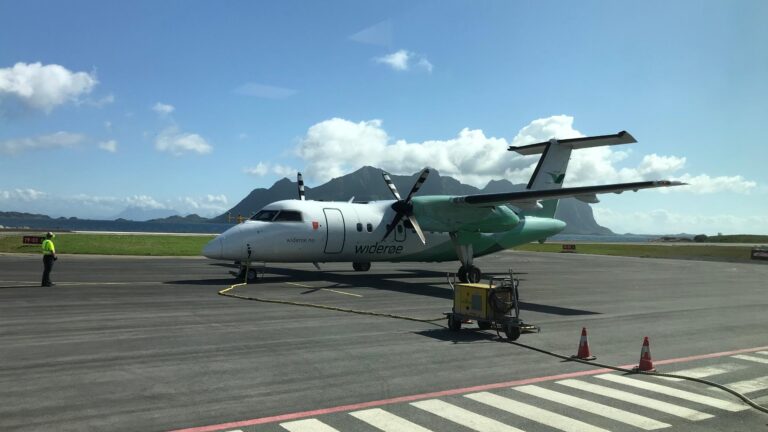 If you've never heard of them, Widerøe are a Norwegian airline that for many years were famous for linking small airports with regional hubs, primarily in the north and the fjord region.
They are well-known for their fleet of Dash-8 aircraft, which act as 'air buses' between many small communities all over Norway. Widerøe's regional hubs include Bodø and Tromsø.
Since investing in the brand new Embraer 190-E2 aircraft in 2018, the airline has set its sights on international and longer domestic routes. Although the airline suffered during the pandemic, it spent its time planning for the inevitable revival.
Those plans include making Bergen more of a network hub than ever before. London, Liverpool, Hamburg, Munich and the Faroe Islands are among the places to have direct Widerøe flights to/from Bergen either in operation now or launching later this year.