With demand for domestic flights still low, Norwegian airline Widerøe announces a new direct flight from the west coast to the Faroe Islands.
Air travel is slowly but surely returning following more than a year of mostly grounded fleets. Domestic air travel in Norway has continued throughout but at a drastically reduced service.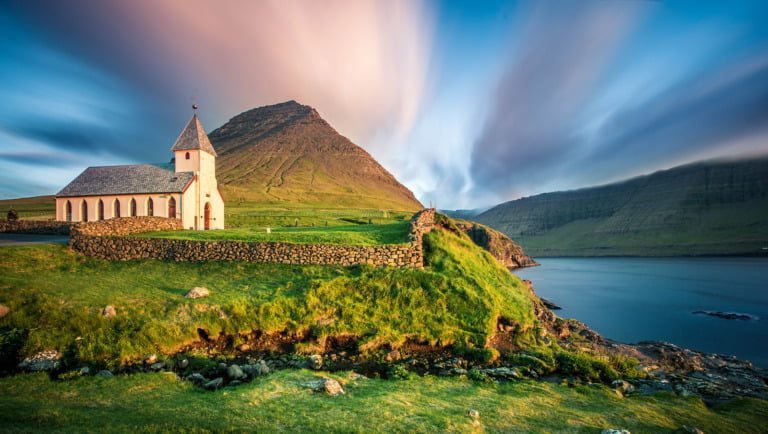 Norwegian regional airline Widerøe have weathered the storm better than many other airlines. As a relatively small airline with just a handful of international routes, they were able to quickly adapt to the new normal. So much so, that at one point early last year, they were the busiest airline in all of Europe.
Now the airline is continuing to adapt. From early September 2021, Widerøe will use one of its 78-seater Dash-8 Q400 aircraft to fly a direct route from Bergen to the Faroe Islands.
At the same time, Widerøe will also start a direct route from Bergen to Alicante using an Embraer E2 jet.
New route to the Faroe Islands
The Faroe Islands were previously served by Atlantic Airways, but the Faroese airline stopped the seasonal route last year. With no sign of it returning, Widerøe have spotted an opportunity.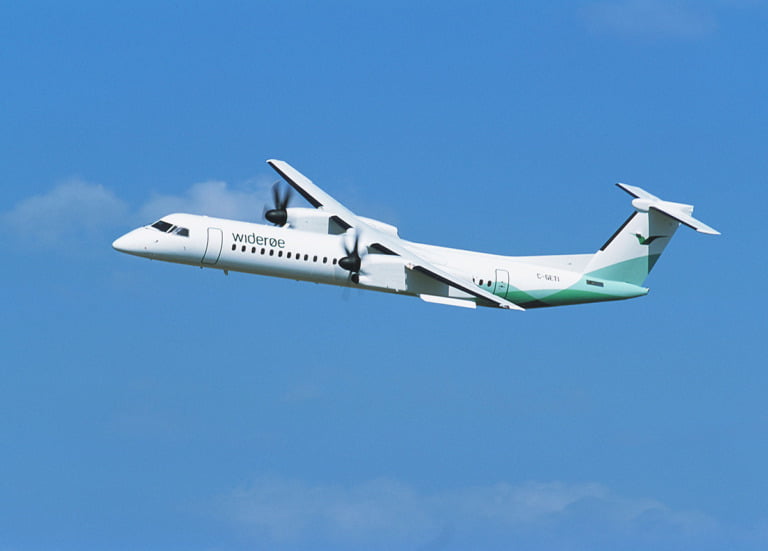 Starting 4 September, flights will depart Bergen on Mondays and Fridays at 10:30, arriving into Torshavn at 11:15 local time. With a turnaround time of just 30 minutes, the return flight leaves Torshavn at 11:45, landing in Bergen at 14:25.
According to a press release, launch fares start at NOK 799 one-way. The flight time is scheduled to be 1 hour and 40-45 minutes but will likely be less than that in practice.
A new Bergen hub
The new route is somewhat of a surprise, but it does come as Widerøe firms up its presence in Norway's second city. During the last year Bergen Airport became a focus for the airline, and it seems set to build on that now.
While Widerøe doesn't offer flights between Bergen and Oslo's main Gardermoen airport, it does fly to Sandefjord Torp.
It also offers connections to significant cities like Trondheim, Stavanger, Haugesund, Bodø and Tromsø, along with many regional airports in the west. The new flight to the Faroes takes advantage of the strategic position on Norway's west coast together with the large number of connections into Bergen.
Introducing the Faroe Islands
The Faroe Islands are an archipelago in the North Atlantic, about 320km northwest of Scotland. Despite their location, the islands are a so-called "constituent country" of Denmark, in much the same way as Greenland.
The Danish influence is strong. Most islanders speak Faroese—a Nordic language similar to Icelandic—and Danish along with at least some English as a third language. They also use the Danish krone as the official currency.
A year-round ferry service links Denmark and the Faroe Islands, together with daily flights. The islands are sparsely populated with just 52,000 people calling them home. Almost 20,000 of them live in the capital, Torshavn.
Why visit the Faroe Islands?
I've wanted to visit the Faroes for several years. Now there's an airline offering a connection from Trondheim via Bergen, I might just shell out.
The reasons to visit are many and varied. Yet this is certainly not a destination where you can say there's something for everyone. And that's okay!
The most obvious reason to visit is the nature. That might sound odd coming from someone who lives in a country with as much spectacular beauty as Norway, but the landscape of the Faroes is different.
Its raw, wind- and wave-battered, fragile yet sturdy. Functional little fishing villages cling to the tightest of spaces on the smallest of islands. Most importantly of all, unlike Iceland, there are relatively few tourists.
Some comments from others:
"Multicoloured cottages and grass-roofed wooden churches add focus to the grandly stark, treeless moorlands. Timeless networks of cairn-marked footpaths crisscross craggy layer-cake mountains" – Lonely Planet
"The archipelago has the type of striking views typical of volcanic islands, like windswept mountains, crashing waves, and jagged coastlines" – Conde Nast Traveler
"Every once in a while, you travel to a new place that's so unique and so breathtaking that you know there will be no chance of it feeling like "just another" destination. The Faroe Islands were like that for me" – Amanda, A Dangerous Business
"Once you've accepted that your feet may be a little soggy and the sun isn't always around to warm your back, you can embrace the fact that you are in one of the most jaw-droppingly gorgeous places in the world, moody skies and all. The stunning fjords, whimsical seaside villages, soaring sea cliffs, spooky mountain passages, fairytale-esque waterfalls, clusters of puffins and warm Faroese hospitality make this tiny island group as enchanting as ever" – The Sandy Feet
Have you ever been to the Faroe Islands? Where else should Widerøe consider flying from Bergen? Let us know in the comments!