Norway's government is coming under pressure to support the country's vital domestic air service as Widerøe announces cuts.
The pandemic has hit all airlines hard. In Norway, Widerøe has seen a drop in passenger revenues of NOK 650 million since travel all but ground to a halt in March. Domestic air travel has begun to recover, but demand is still much lower than it was before the health crisis struck.
As a result, the airline has announced a reduction in service on some key routes to some of Norway's smallest airports. Airline commercial director Christian Skaug told NRK that they have "no choice."
Widerøe says in a statement that the cuts are due to a significant "failure in the demand for flights as a result of the pandemic." However, the company also highlighted other reasons including the end of pandemic-related government support.
Changes from October
From 1 October, the following changes come into effect: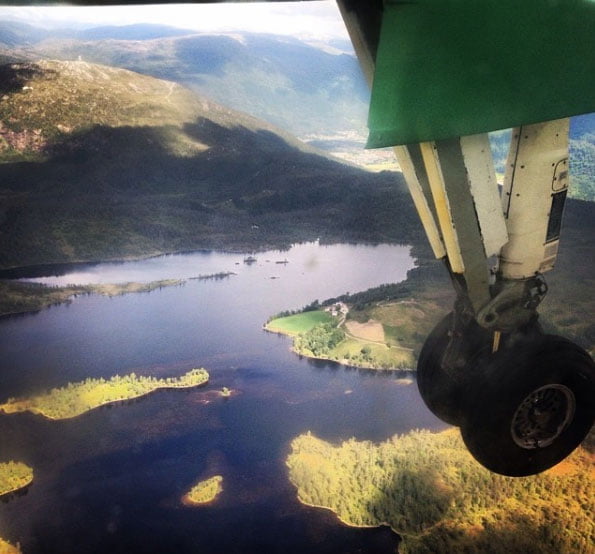 The direct route between Skagen (Stokmarknes) and Tromsø is cut. Passengers going to / from Tromsø will have to travel via Bodø. Widerøe retains two daily departures between Bodø and Skagen.
One of the four daily flights between Florø and Bergen will cut. In addition, the following routes will see the number of daily departures halved from two to just one: Vadsø-Tromsø, Kirkenes-Tromsø, Florø-Oslo and Hovden-Oslo.
The tender routes (PSO) that Widerøe flies on behalf of the Ministry of Transport and Communications are not affected by the changes.
Government support ends in September
The Norwegian government considers aviation a key element of the country's infrastructure. This is especially true in the north of the country, where many small towns rely on an air link for goods and health emergencies.
As such, Widerøe has received financial assistance from the Norwegian authorities during the pandemic. This enabled them to offer more flights than would otherwise have been commercially viable.
"The authorities introduced tax and duty relief in March. We also received a grant to fly a number of routes for which there was initially no market. These schemes are now being phased out. The purchase the state has made of air routes expires in September, while the tax relief expires in October," said Widerøe communications director Silje Brandvoll.
Opposition parties pressure the government to take action
Many people think government support should be extended further, given that travel restrictions and recommendations remain in place. The loudest opposition voice to date has been Trygve Slagsvold Vedum, leader of Norway's Centre party, which traditionally appeals to those living in rural communities.
He compares the importance of Widerøe's network of local air routes to the T-Bane in Oslo. "The Conservative government would never have accepted a stop to the train service around Oslo," he said.
A transport spokesperson for Norway's northernmost county Troms & Finnmark believes the reduction in flights will have consequences for both businesses and residents:
"It is an undesirable development. After Troms and Finnmark were merged, there is in fact a need for a better route offer and especially between Vadsø and Tromsø, which are two places where it is strategically important that we have a good route offer. At the same time, I understand that a commercial company can not engage in activity they over time do not make money on. They have received state support for a period. The question is whether state support should continue."