Norway's capital lives up to its billing as European Green Capital 2019.
In 2019, Oslo was awarded the European Green Capital title in recognition of its environmentally friendly achievements and ambitious future targets for green space living in the city region.
Since the award, turning the Norway's capital into a city of the future shows no signs of slowing down. One of the main aims has been a move towards transport that is more environmentally friendly and Safe places to walk around the city.
On 4 September, work started on transforming Olav Vs gate in Oslo into a pedestrian-prioritized street of the future. One unique feature of the construction work caught my eye.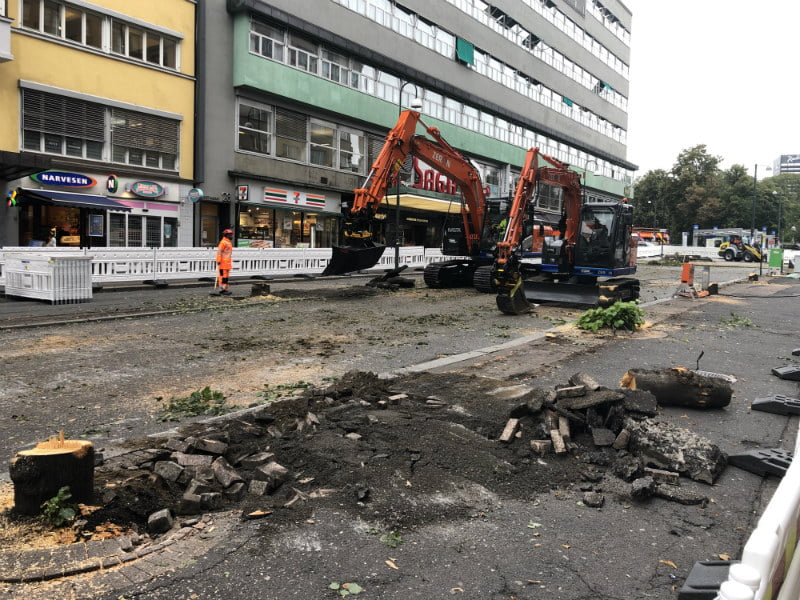 Environmentally-friendly building work
Even during the planned construction works, there is seemingly no obstacle too big for doing things in an environmentally-friendly way. From the greener construction vehicles to how the work is carried out, all of the work being carried out at Olav Vs Gate is taking place on an emission-free construction site.
On the morning of 4 September, Oslo European Green Capital 2019 (@GreenOslo) tweeted: "World premiere! The 1st emission-free construction site in the world began working on the new pedestrian-prioritized street Olav Vs gate in downtown Olso this week! What a treat to witness, just outside our office windows!"
To achieve this, the city established a zero-emissions standard in the tender documents for all aspects of the construction work. Principally, diesel driven machinery and equipment is replaced with alternatives free of fossil fuels.
It might not sound like much of a change. But it's a project that could make a massive difference as Oslo pushes for a 95% reduction in climate gas emissions 2030. That's because according to a city spokesperson, construction machinery accounts for 30 per cent of Oslo's traffic emissions.
Car-free streets
Oslo is Europe's third-fastest growing city, behind only Copenhagen and Stockholm. A major part of dealing with this increasing population has been to encourage greener modes of transport across the capital.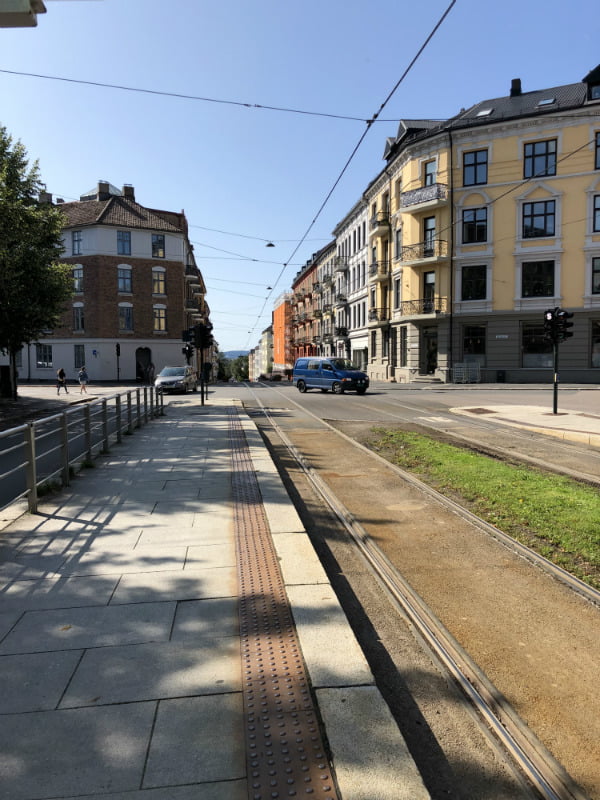 Many roads now contain cycle lanes, giving cyclists safer places to ride. The city has also worked hard in making alternatives to cars readily available to both locals and tourists.
There are numerous 'city bike' cycle stations scattered across Oslo. From which bikes can be rented – via a smartphone application – for a period of time. While Oslo's cycling infrastructure may not be up there with Amsterdam or Copenhagen, it is certainly moving in the right direction.
Electric scooters are also an emerging sight on the streets of Oslo, as in many other Norwegian cities. They too can be rented using a smartphone app. With new, greener trams to come in 2020/21, expect to see even less cars on the city's streets in the future.
The European Commission presented Oslo with the Green Capital award in recognition of their constant improvement strategy and in accomplishing high environmental standards in the city. In addition, Olso's commitment to ambitious long-term goals of a greener future continues to gather further respect around the world.
This zero-emission construction site is no gimmick, either. The city is planning several other similar projects including kindergartens and sports arenas.