You can pack a lot into a weekend trip to Norway's second city.
Although Bergen is top of the list for many international travellers coming to Norway, the city is often overlooked by those of us living elsewhere in the country.
But with numerous flights or an iconic rail journey, getting to Bergen for a weekend is simple. Once there, Norway's second city offers something for everyone.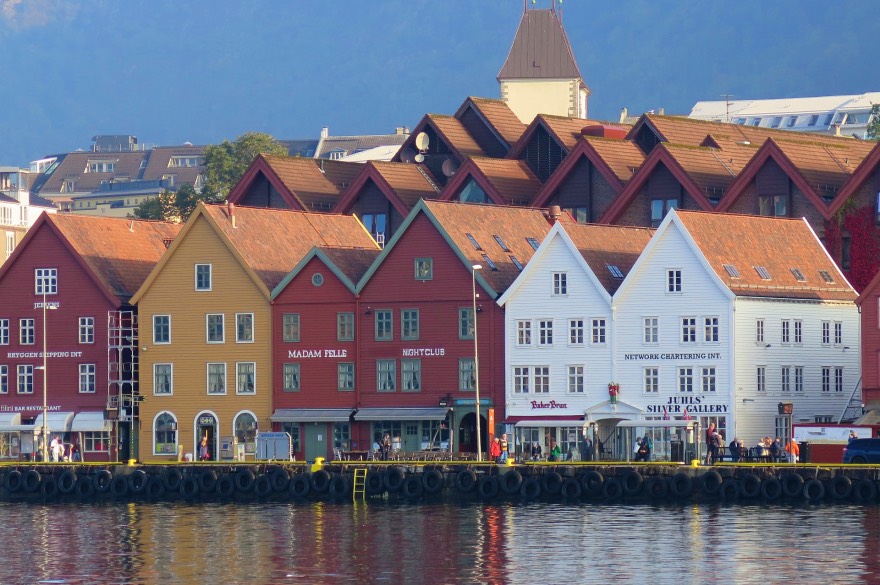 Getting to Bergen
You can reach the city's Flesland Airport from Oslo, Trondheim, Stavanger, Tromsø, Kristiansand, and many smaller airports around the fjord region. To find the best value flights:
Remember to check routes with SAS, Norwegian and Widerøe
Book at least one week in advance, or four weeks in advance for the best fares
Fly after 6pm on Friday and return after 4pm on Sunday
I've previously described Bergen Airport as the worst in Norway. It's cramped with little natural light and poor food options, but all this has now changed. The brand new terminal is much bigger, brighter and better equipped.
The extension of the city's light rail system to the new terminal is already complete and open for business. The journey into the centre of Bergen takes 45 minutes and costs just 37kr, a bargain compared to travel options at other Norwegian airports.
Trams leave the station, a 5-minute walk from the current terminal, every 5-10 minutes and tickets can be bought using the Skyss smartphone app or from the machines at the station. Alternatively, the airport bus (flybuss) takes 25-30 minutes but costs 100kr single, 170kr return.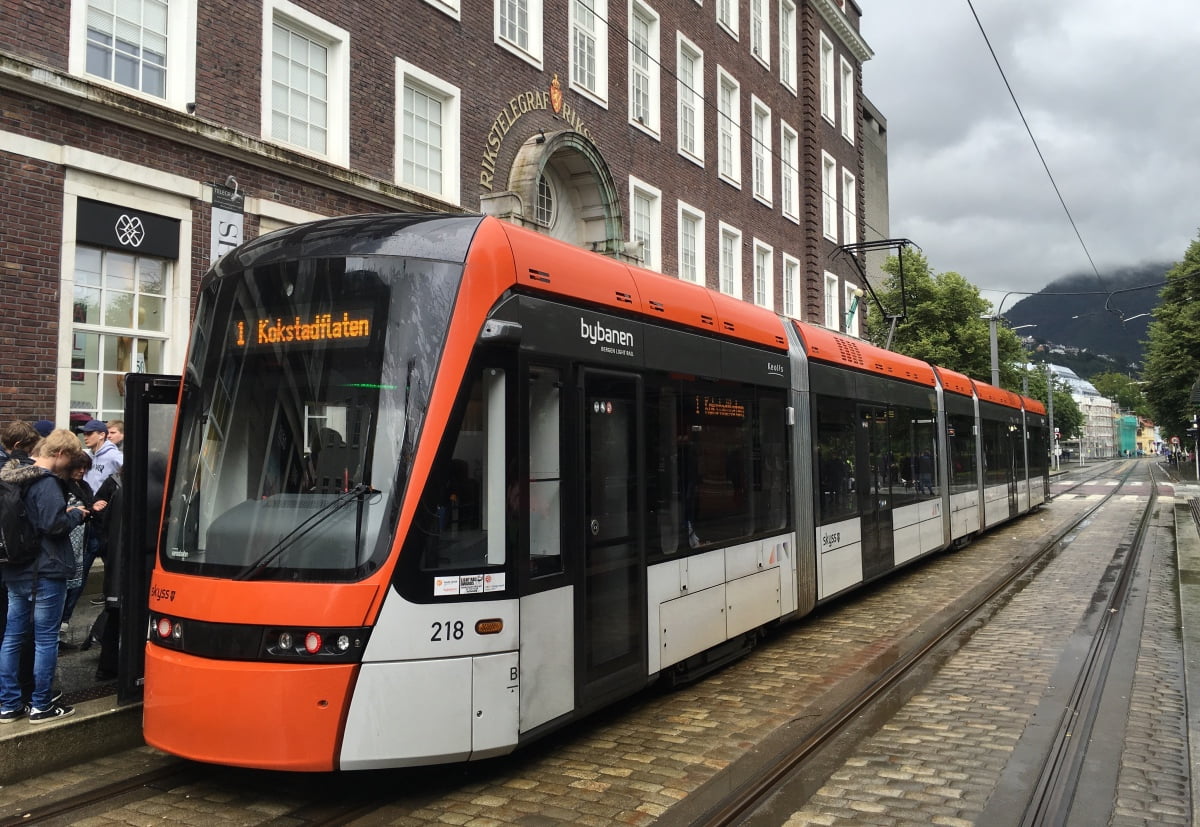 If you're travelling from Oslo, the Bergen Line (Bergensbanen) is one of the most famous railway journeys in the world and is an absolute must-do. The downside for a weekend break is that the one-way journey takes 6.5 hours.
On Friday afternoons, trains leave Oslo S at 1203 (arrive in Bergen 1855) and 1543 (2230), or to save money on a hotel night, you could take the overnight train that departs Oslo S at 2325 and arrives into Bergen at 0649.
To return on a Sunday, your options are leaving Bergen at 1159 (arrive Oslo 1913) or 1559 (2235), or the overnight train that leaves Bergen at 2259 and arrives into Oslo at 0625.
If you're interested in taking the train, my recommendation would be to fly one-way and return on the train, or vice-versa. Booking train tickets at least a few days in advance should cost less than 500kr single, dropping to as low as 249kr if you book well in advance.
The must-dos for a weekend in Bergen
Bryggen is what most people think of as soon as they hear the word Bergen. The city's former Hanseatic quarter is a UNESCO World Heritage site and a major tourist pull.
A visit here can take the form of a ten-minute stroll up and down the road, right through to a whole day exploring the alleyways and the two museums.
Bryggen Museum tells the story of the area's renovations and reconstructions, while the Hanseatic Museum reveals what life was like living as a trader within the German enclave.
The four buildings making up KODE (Bergen Art Museum) contain so much art that you really should plan your visit to make the most of your time.
Highlights include Norwegian exhibitions by landscape artist Nikolai Astrup, Queen Sonja of Norway, and an entire building dedicated to fine craft and design featuring silver and gold items produced in Bergen. There's also a smattering of works from world-famous artists including Pablo Picasso and Edvard Munch.
Ride up to the top of Mount Fløyen for the best views across the city on the Fløibanen (Funicular Railway). The journey up the mountain takes just five minutes but you are rewarded with an astonishing view, which allows you to fully appreciate the beautiful natural setting of the city.
A restaurant, small cafe, gift shop and kids playground are all located here, as is the start of a whole range of hikes. As a longer alternative to the funicular railway, Ulriksbanen (Mount Ulriken Cable Car) is an even more spectacular journey.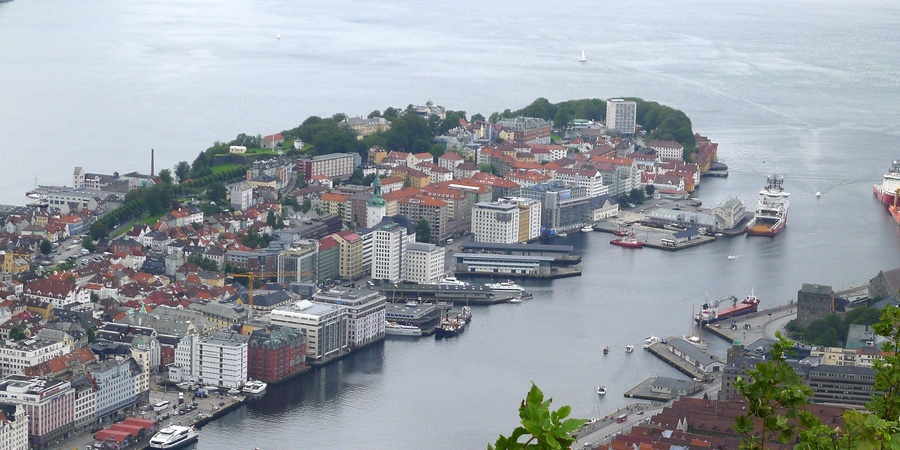 Take the special bus from the city to the cable car station. As with Fløyen, the top of Ulriken hosts a restaurant which by day offers a light bistro menu and by night a fine dining experience.
Other attractions
Other options for a weekend in Bergen include:
Whether you have a couple hours to spare or an entire day, many different companies run fjord trips from the Vågån harbour
Reconstructed it may be, but Fantoft Stave Church is an incredible example of the architectural style just a short trip on the Light Rail from downtown Bergen
Catch an SK Brann football match at Brann Stadion
Learn about Bergen's unique connection with the terrible disease at the Leprosy Museum
Stroll down Marken, home to some of the city's most unique shops and cafes
Bergen Aquarium is the place to go to keep kids occupied
Where to stay
Bergen isn't short of accommodation options but availability can be limited to high price hotels at short notice. For a good value room close to Bryggen, consider the First Hotel Marin or the Thon Hotel Orion. For a traditional feel, check out the historic Grand Terminus next to the railway station.
Where to eat
A stone's throw from Bryggen, 1877 is rated as one of the best restaurants in Norway. For a lighter meal, choose one of the three downtown locations of soup specialists Zupperia.
Pingvinen offers a taste of traditional Norwegian food in a relaxed intimate environment with a lively late-night bar, while the cafes and restaurants of Bergen Art Museum are all highly-rated with good reason.
What would you recommend for a weekend in Bergen?