I've been lucky enough to visit some cool places – but often the locations are chosen because either my husband or me have a work conference that gets combined with a vacation. Norway, however, was something I chose.
I'd become good friends with a Norwegian band (over the course of years of us all attending an annual Beatles music festival in the US), which gave me an interest in their country and language. Unsurprisingly, this resulted in my really wanting a chance to explore Norway for myself.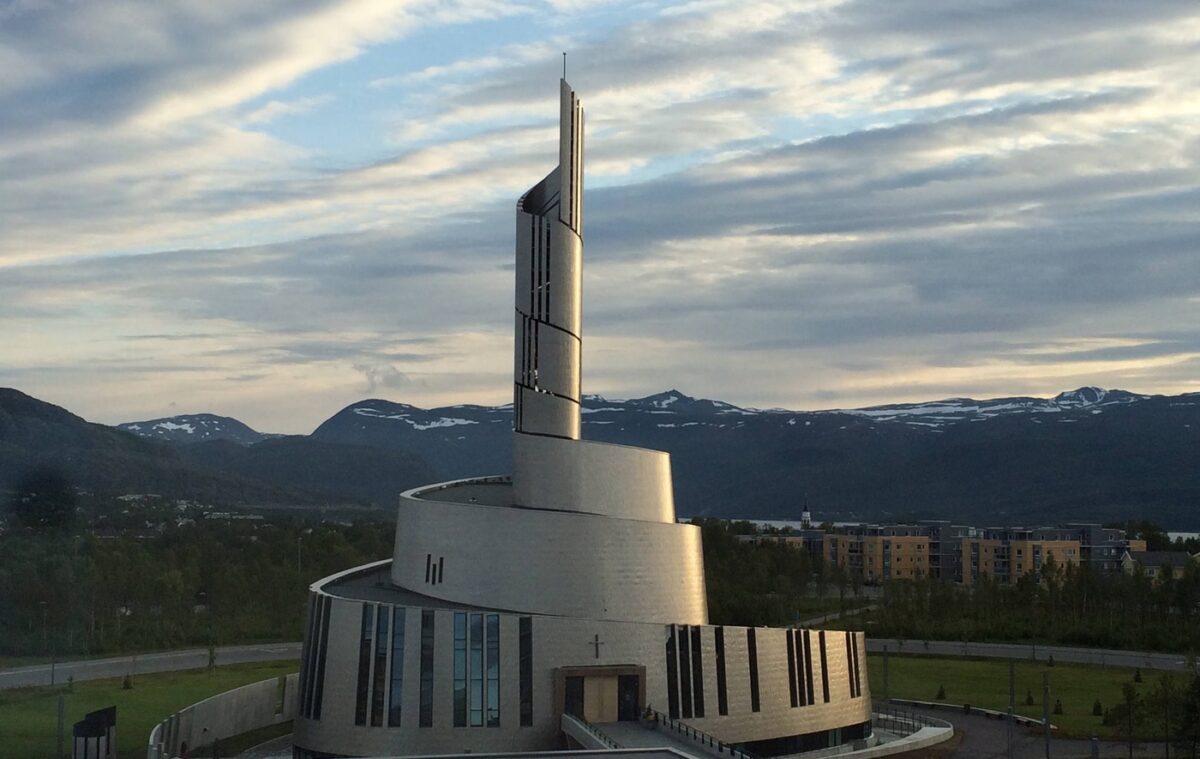 The advantage of having local friends is that you're able to experience a place in a way that you can't solely as a tourist. And though we were definitely tourists, we got to see some really out of the way places that not a lot of tourists (let alone American tourists) get to.
We did see Oslo and Bergen, and even drove up to the Sognefjord – all of which were wonderful.
But in this blog, I wanted to talk about some of the more northern locales we visited, because they are well worth seeing, and they were much more off the beaten path.
Touring the north of Norway
My Norwegian musician friends come from Alta, Norway, which has a latitude of almost 70 degrees north. That puts it about 379 kilometers (236 miles) above the Arctic Circle!
I knew I wanted to visit my friends while I was in their country, but, as it turned out, their band had offers for a couple of gigs while we were going to be there. Which is when we were asked, would we consider going with them for a mini tour of Finnmark county?
I didn't have to consider very long before saying yes, and that is how I got to see not only Alta, but also Hammerfest and Berlevåg.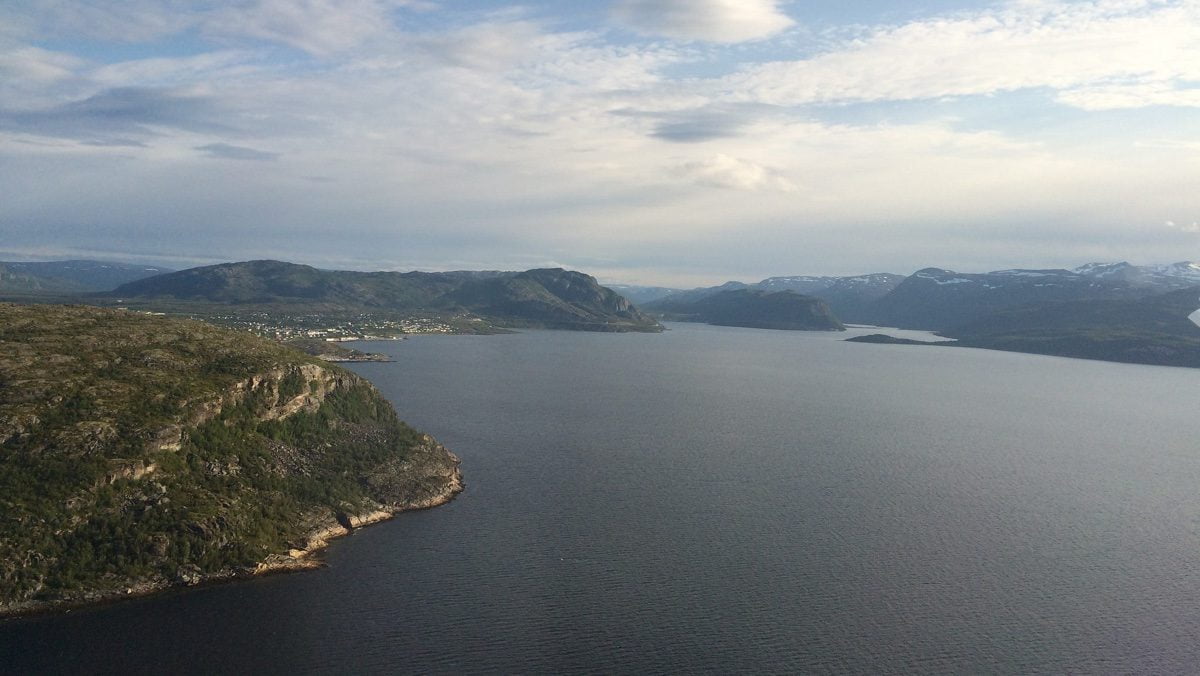 Despite Alta being so far north, it's an easy two hours or so by plane from Oslo. I'd heard the approach into Alta was beautiful, because the flight path takes you right over the Altafjord… and it was. The edge of the runway is right on the fjord, and the approach gives you views of the water and of the city itself.
Exploring the Town
We stayed at the Thon Hotel while we were in Alta. It had gotten good reviews – and, if you ask, you can get a room with a view of the Northern Lights Cathedral (in Norwegian, the Nordlyskatedral), which is quite striking. This was the view from our hotel room window: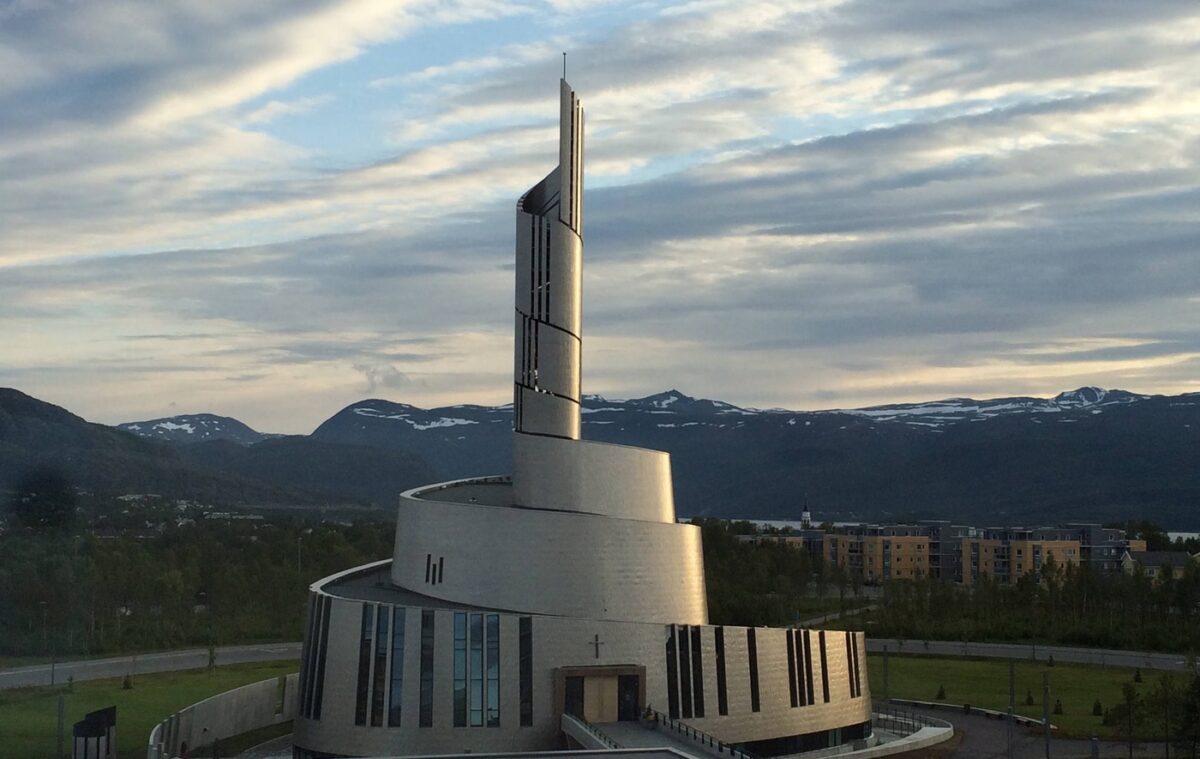 We visited in July, so no actual Northern Lights – the sun never sets, so it never gets dark enough to see them. Though getting to see a good Northern Lights display remains on the bucket list, we did get to check off "seeing the midnight sun."
While you can, of course, see the midnight sun from Alta, over dinner that night, my friend Bjørn recommended that we be sure to view it from a beach while we were in Berlevåg. That turned out to be an excellent suggestion. My husband, Doug, and I had time the next morning to explore a bit more before we had to leave for Hammerfest.
Aside from going into the Northern Lights Cathedral, we also walked over to see another nearby church, one of the few things left standing in Alta after the German army moved out near the end of World War II.
During 1943, Alta Fjord even served as a base for two German battleships and multiple destroyers. Much of Finnmark was left in ruins in the wake of the army's retreat.
The Rock Art of Alta
Alta's most famous tourist spot, however, is the Alta Rock Art Museum, which is a UNESCO World Heritage site.
We weren't sure what to expect, so we didn't leave nearly enough time to see it all. If I were to go back, I would be sure I had three hours at minimum to enjoy it. The site has an indoor museum full of Viking artifacts and a visitor center (with cafeteria), as well several kilometers of walking paths that take you to various sites where there are old rock carvings. The petroglyphs date from a range of times, from between 2,000 and 7,000 years ago.
Since that time, the land has significantly risen. Though today all the rock carvings are well above the water level, back then, the rocks were in a zone where they were covered with water at high tide and fully revealed at low tide. The location of this intertidal zone shifted downwards as the land rose over time, which is why the oldest carvings are the highest ones. Water does feature prominently into the iconography also – fishing boats and even porpoises (or possibly whales) are depicted alongside land-based scenes of hunting and herding.
Some of the carvings had at one point in modern times been painted for better visibility. This practice is debated because it "compromises the conditions of authenticity." I definitely appreciate that, though it's also easy to see why it was done – it can be hard to see the carvings without the outlines. My favorite might be the porpoises because of how the artist used the natural ripples in the rock as water:
After we left the museum, we met up with my friends, and we started the drive up to Hammerfest, which isn't far from Alta, just under 2 hours by car. Click here to read part two of this article about Hammerfest.