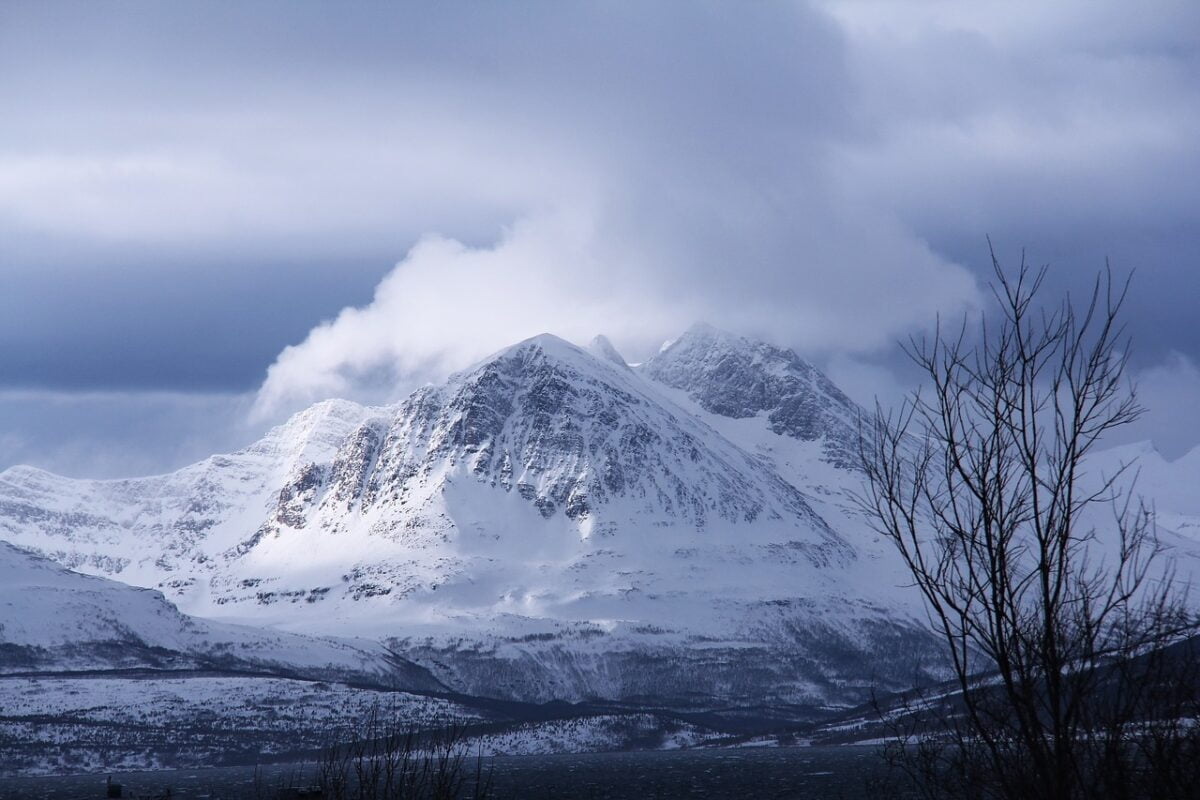 A Norwegian American startup is planning to build the world's biggest green data centre in a small Norwegian town.
A small town in northern Norway is set to become a lot better known after plans were announced to build the world's biggest data centre there. Once fully operational, the Kolos facility is planned to draw on a record-setting 1,000 megawatts of power. The four-storey facility is planned to cover 600,000 square metres and should create up to 3,000 new jobs. Not bad for a municipality with a population of under 3,000.
Ballangen is located on Norway's main north-to-south E6 highway, across the Ofotfjord from the Lofoten and Vesterålen islands. The nearest big towns are Narvik, 42km to the north-east, and Bodø, 260km to the south. There is a long history of mining in Ballangen, stretching back to the 17th century. Up until this announcement, Ballangen was best known for being the birthplace of Anni-Frid Lyngstad, one of the lead singers of Swedish pop band ABBA.
Company founder Hårvard Lillebo said "The plan is to build a large, cost-effective data centre that has access to cheap green energy", while a company spokesperson added, "Kolos will deploy the latest technology in data center security, employing the most innovative engineers and technology experts, who will constantly monitor and manage new cyber-security risks."
Growth of data centres in the Nordics
Scandinavia is no stranger to modern data centres. Good access to hydropower and a natural cooling system aided by the cold climate significantly lower costs, despite the high cost of salaries in the region. Facebook has a hydro-electric powered data centre in Luleå, northern Sweden, while Apple has two data centres in Denmark.
In an article I wrote for Computer Weekly, I talked about the high specification facilities in the western fjords: "DNB, Norway's biggest financial group, host all its mission-critical intelligence in the Green Mountain datacentre, built into a secret mountain hideaway once used by Nato during the Cold War". I also looked at the cost of industrial energy in the Nordic region, which costs as low as €0.03/KwH, around half the European average.
Impressive plans, but watch this space
Some experts are not so optimistic about the proposed new facility in Ballangen, however. Clive Longbottom, principal analyst and founder at Quocrica, has been quoted by several media sources as saying the fact that:
"Kolos hasn't even broken ground yet means that this facility is not going to be available for a long time: what will the market be like for the data centre space when it is ready? Why not build in stages like most datacentre companies do, ramping up occupancy rates in one building before ploughing money (which may not be there) in to another phase?"
He goes on to question what the market conditions will be like in several years time, when Dutch wind power and German photovoltaic power could be as competitive as Norwegian power, but without the high cost of salaries. While the plans are a boon for this corner of northern Norway, we'll have to watch this space for now.