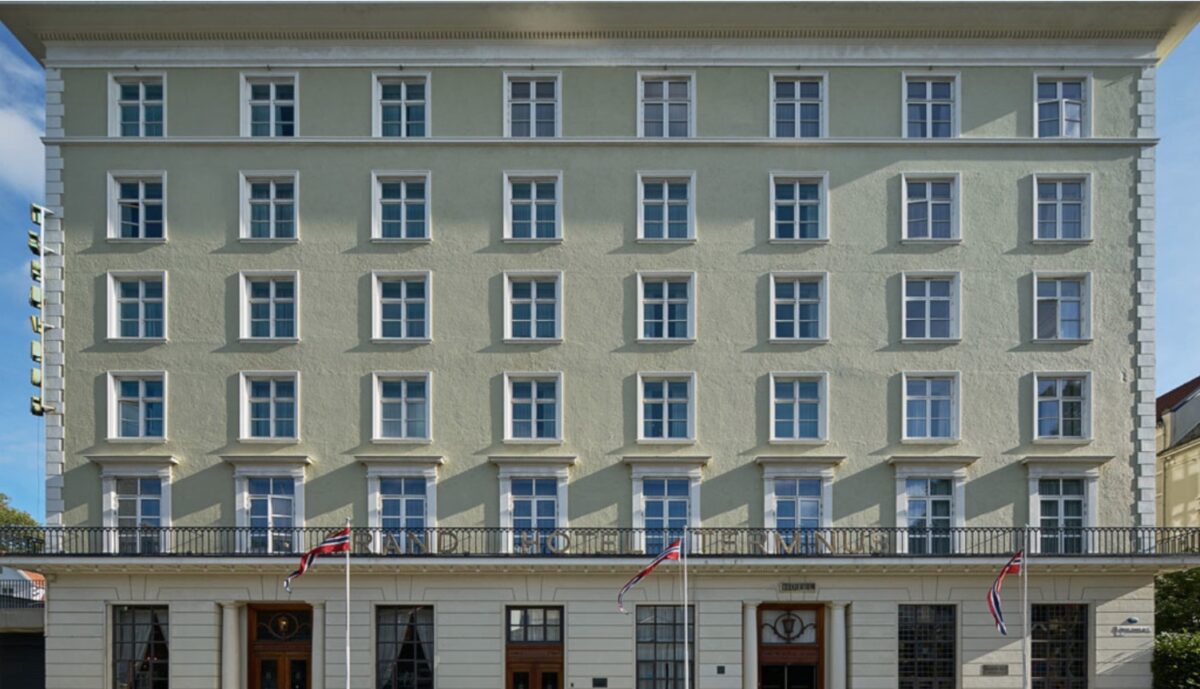 Where to stay in Bergen, Norway. From the best budget choice to the perfect accommodation when you want to treat yourself.
As a writer and publisher exploring Norway, I'm constantly staying in hotels all around the country. The quality varies wildly, so it's worth spending some time to check the facilities you want and read the reviews of other travellers.
This is especially important in the big cities. Budget hotels have sprung up in cities up and down Norway and the quality varies hugely. Chain hotels are also wildly different in many parts of the country.
If you're planning to stay in Bergen for longer than a day, you're sure to find something to suit your taste and budget here. If you haven't yet read it, don't forget to check out our city guide for travellers.
Best for Tradition: Grand Terminus Hotel
Located right outside the main railway station, the Grand Terminus is one of Bergen's most famous and historic hotels. Each of the 131 classical rooms comes with satellite TVs, free Wi-Fi and a minibar.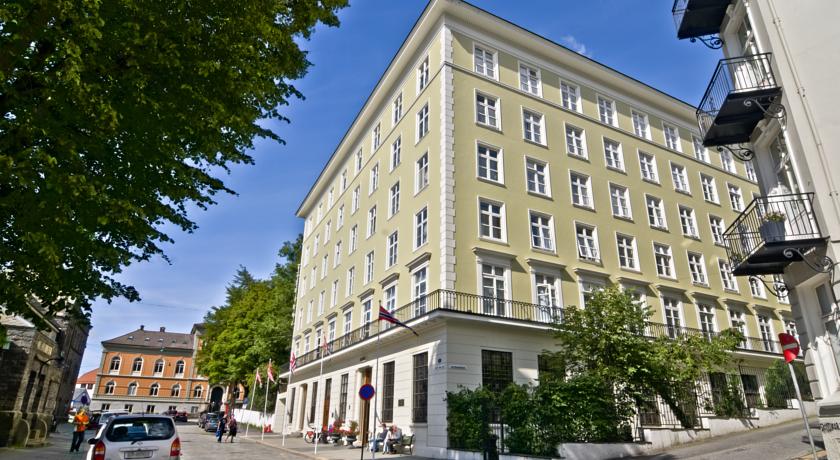 Downstairs, the historic Whiskey Bar offers a range of food, drinks and snacks as well as the obvious. Free bicycle rental is available from the 24-hour reception. Read our full hotel review or go ahead and check rates and availability on Booking.com
Best for Location: First Hotel Marin
The hotel is situated just behind Bryggen and just a few minutes walk from many of the other tourist attractions such as the fish market, Fløibanen fenicular railway, and the old fortress.
The refurbished rooms are comfortable, many with seating areas, and there's a handy chart to show the quietest times in the breakfast room.
Read our full hotel review or go ahead and check rates and availability on Booking.com
Best for Value: Radisson Blu Royal
There are many cheap hotels in Bergen. The budget options are, well, you get what you pay for. But among the cheaper chain hotels, none have as good a location as the Radisson Blu Royal.
Although part of the Radisson Blu chain, the hotel's facilities are not quite as extensive as others. That being said, this is no budget hotel. The rooms are excellent and especially well suited for an extended stay. The airport bus starts and ends its route right outside the door.
If you want to read more, check out my full review from a recent visit.