Norway is a country full of natural beauty and a major part of that is the country's varied bird population.
Norway has many fjords, mountains, national parks and one of the longest coastlines in the world, conditions that allow for a diverse range of wild birds.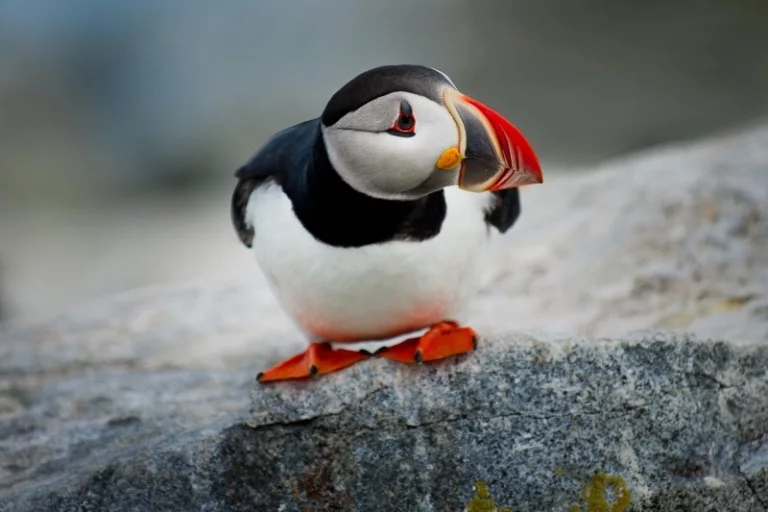 There are a lot of different species to discover in Norway, from puffins to pied flycatchers. It doesn't matter if you're in a city or in the much of the Scandinavian country's isolated wilderness, there are always birdwatching opportunities to be had.
Facts and figures on wild birds in Norway
Recently, it was estimated that there are between 200 to 400 billion individual birds in the world and approximately 10,000 to 13,000 different bird species. This may sound like a lot but numbers are actually in a decline.
In Norway, there are around 300 types of bird that have a natural habitat in the country. There are also about 200 rare birds that migrate to different parts of the Scandinavian country at special times during the year.
The birding seasons: what to see and when
The physical geography of Norway ensures a diversity in the bird seasons. For example, northern Norway sits in the Arctic circle while central and southern parts of the country do not. There are also climate differences between west and east.
It is this kind of geographical makeup that allows for slightly different bird seasons depending on where you are.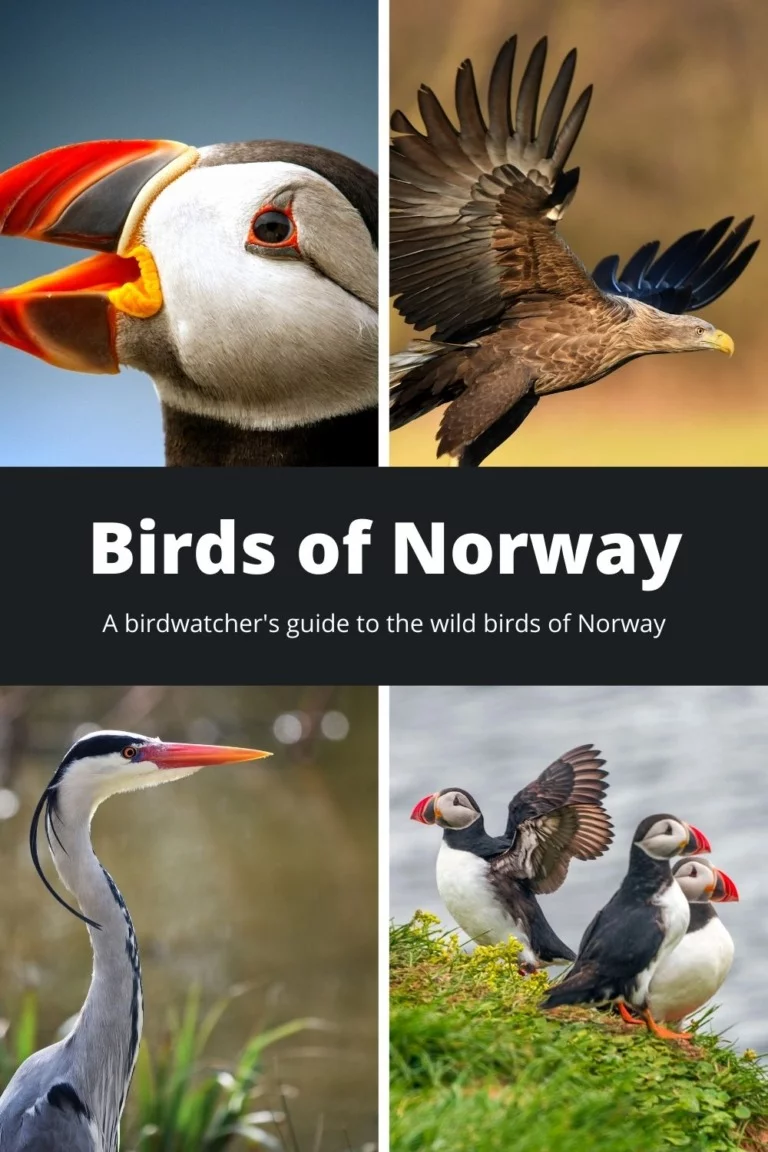 Winters are cold and dark in this part of the world, so the months of December, January and February are typically quieter for bird enthusiasts with a relatively low species variety. Although coastal areas can still offer up many sea birds, from grebes to diving ducks.
Once Winter draws to a close and spring approaches, you will start to see the first migrant birds arrive in Norway. Skylarks, Lapwings and Starlings are all a common sight at this time of year.
When the temperatures rise during the spring months, the long-distance migrants touchdown. Swallows, willow warbler, pied flycatchers and whinchats travel from the southern hemisphere to breed in the north.
Top five birds to watch in Norway
Here are some of the most popular species of bird to look out for in Norway.
Atlantic Puffins
Around 30% of the world's Atlantic puffins are located in Norwegian territory. Also known as the Arctic Puffins (or just "Lunde" in Norwegian), they are one the smallest of the puffin species.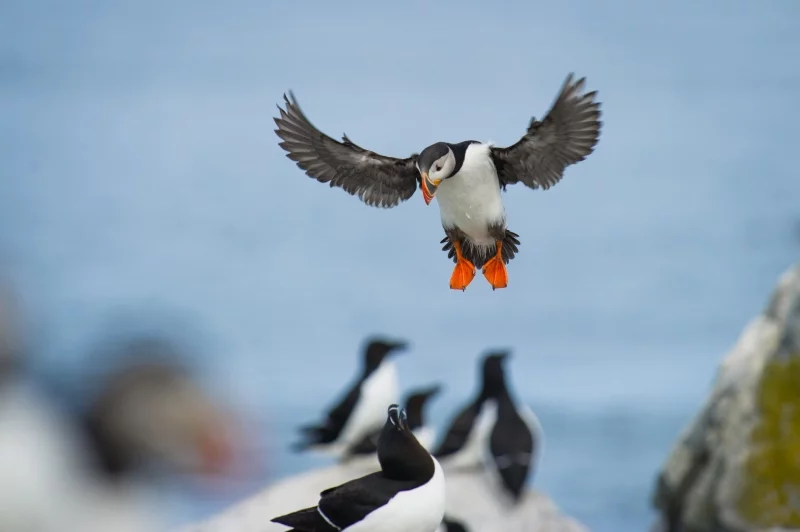 They are an easily recognisable bird thanks largely to their distinctive colourful bill and their black eyes that often appear triangular due to the dark eye ornaments that surround them.
The Atlantic puffin can be found on both sides of the Atlantic. In Norway, they are most common on the rocky outcrop Bjørnøya (Bear Island) in the Barents Sea and the Svalbard archipelago.
There are also puffin colonies on several islands much closer to the Norwegian mainland, including Lovund in Helgeland and Runde, near Ålesund.
The breeding season usually takes place between April and August each year. The Alantic Puffin can have a lifespan of 15 to 30 years.
White-tailed eagle
If you are lucky enough to catch sight of a white-tailed eagle in full flight, then you are in for a treat. This majestic sea eagle is part of the same family as hawks, kites and harriers.
Habitat-wise, they have a wide range and have been found breeding as far west as Greenland and east in Japan.
The wing cord on an average European male white-tailed eagle is 606 to 645 mm (23.9 to 25.4 inches), while European females have a span of between 605 to 740 mm (23.8 to 29.1 inches).
In Norway, you will find this bird all along the North Sea coast in the west, deep in fjord country, a place where it also breeds.
Common Eider
The common eider is a curious little species. I am often mesmerised by this bird and see it regularly along the banks of one of the fjords here in Stavanger.
On a clear day when you can see several metres below the surface, it is fascinating to watch this duck dive to the seabed for food.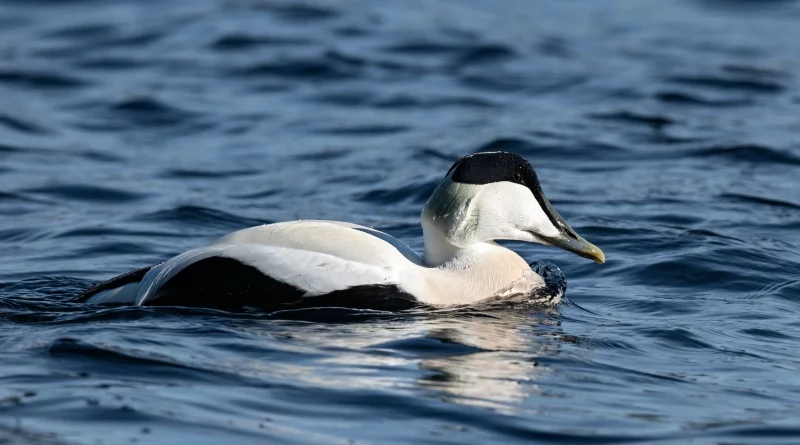 The common eider has a more elongated head and beak than other duck species, which it makes full use of when diving.
As well as Norway, it can also be found across coastlines of other countries in Northern Europe, as well as in Iceland, Russia and parts of North America and Greenland. A common eider has an impressive average lifespan of 58 years.
Mute Swans
Mute swans are commonly found in the U.K., many parts of central Europe and southern parts of Scandinavia.
Before I moved to Norway, I had only ever seen them in lakes or ponds where they breed on the small islands in the middle or at the water's edge on bundled natural materials.
Here on the west coast of Norway, it is a common sight to see swans living happily in the fjords. I remember the first time I witnessed the elegant animals in Gandsfjorden, I was amazed that they are able to adapt so well to such wild conditions and exposed saltwater life.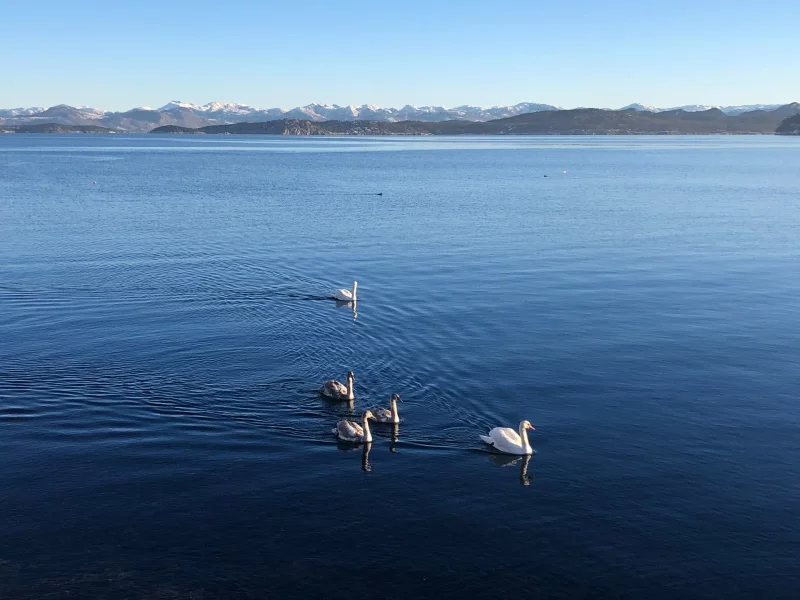 The mute swan is a species that is able to lay between four and 10 eggs, and the female will usually brood over them for about 36 days.
I have followed a pair of swans and their cygnets here since June. They are almost eight months old now, and the four little ones (who are not so little anymore) are turning whiter by the day and their grey feathers are almost gone.
They still keep close to their parents, except for one, who from about 5 months old has been quite happy to venture away from the rest on a regular basis.
The Grey Heron
The grey heron is an adaptable bird that can be found in many natural habitats, including lakes, rivers and many coastal areas. The availability of food is the decisive factor that attracts this bird to certain environments.
In Norway, I have seen the grey herons along the banks of fjords, on lakes, rivers and the local beaches.
To my frustration, they are very skittish birds, which makes them notoriously hard to photograph. But I did get lucky recently and snapped one in full flight on Gandsfjorden.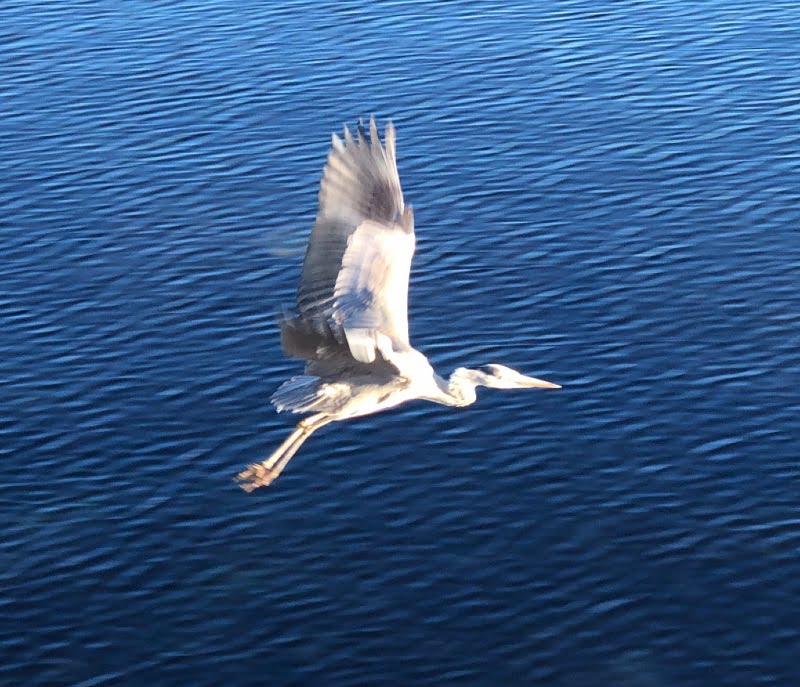 The grey heron is also fairly versatile when it comes to their breeding habits too, which usually occurs between February and June each year. The heron favours trees to build their nests, although low lying areas are also considered as long as they are in quiet and in isolated places.
In the wild, the average life expectancy of a grey heron is approximately 5 years; but sadly, only one third of juveniles make it into their second year due to a number of predators.
More information on birds in Norway
The Norwegian Ornithological Society (NOF) is the main bird protection and preservation society in Norway. Their website offers resources and various information about wild birds in the country.
In Norway, it is hard not to show an interest in nature and wildlife, not least because you are surrounded by it a lot of the time. Even in the big cities, the wilderness is only a stone's throw away.
So next time you are in Norway, why not see how many birds you can spot.