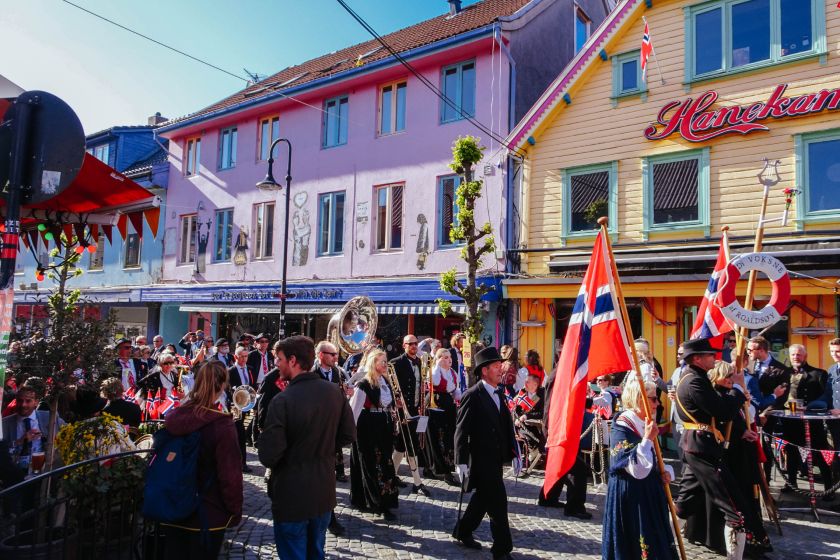 A German living in Norway gives her verdict on living in Stavanger. What's it like to live in Norway's energy capital, especially compared to life in the north? Let's find out.
After living in Tromsø for 3 years, I made the decision to move to Southern Norway a couple of years ago and haven't looked back since. Having settled down in Stavanger (at least for now), I've become much more at ease with life in Norway and all the ups and downs everyday life holds in store for you.
There are actually a ton of reasons why I prefer Stavanger over Tromsø but the following are the main 5 reasons why I like living in Stavanger so much!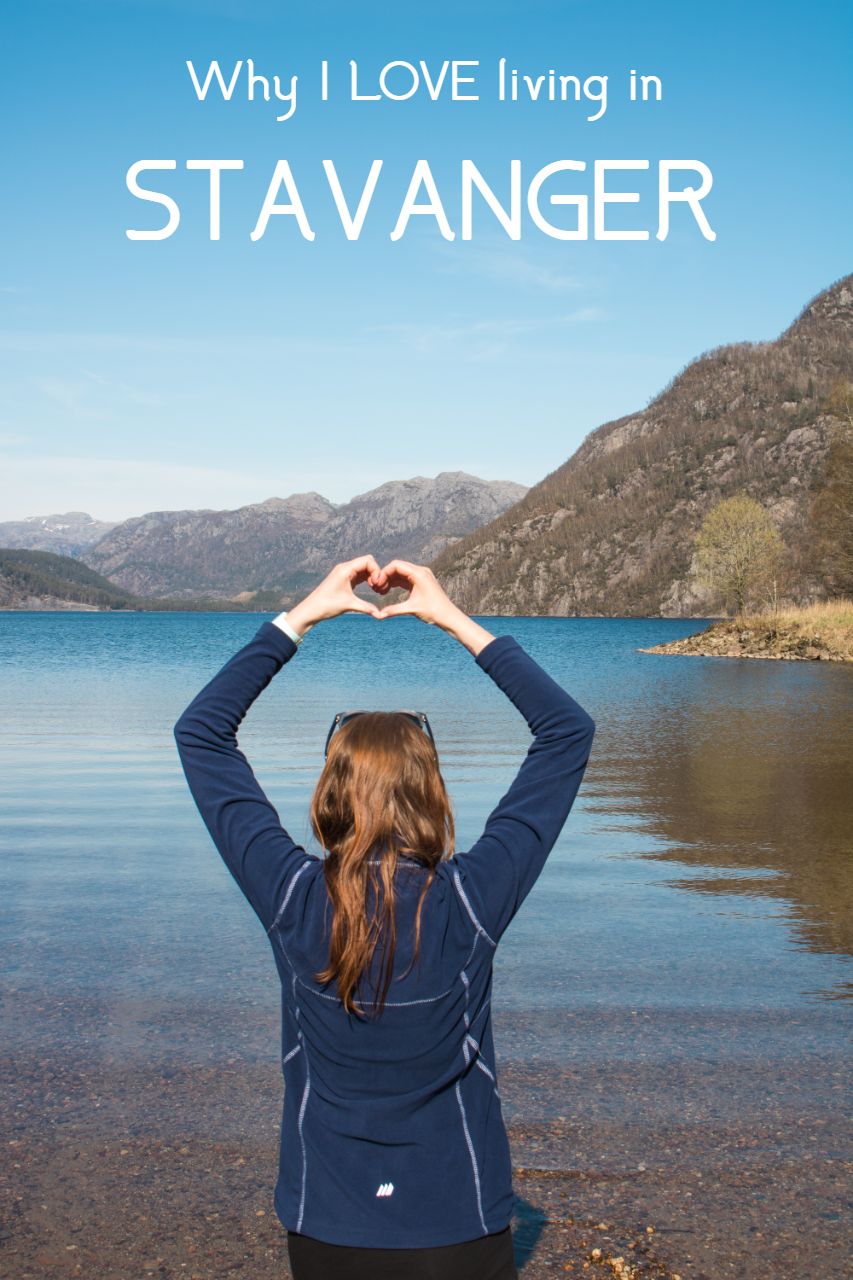 Norway in a nutshell
The Stavanger region often surprises visitors and it certainly surprised me when I first moved here as well. Within just an hour's drive you can encounter all the different landscapes that Norway is known for – from fjords and mountains to the rocky coastline and even plenty of farmlands and kilometre upon kilometre of sandy beaches.
Stavanger and surroundings really can be described as Norway in a nutshell and I feel absolutely grateful to have so much variety in nature just off my doorstep, ready for me to explore whenever I feel like it.
A very green city
This sort of goes for any Norwegian city – the fact that public green spaces are always close by – but I find Stavanger particularly green.
Whether it's taking a stroll along the harbour downtown, going for a run around lake Mosvatnet or going for a hike around lake Stokkavatnet – there are so many nice walking and hiking trails to choose from in the vicinity of the city alone, that I don't even have to take the bus or drive somewhere to get a break from everyday life.
Read more: Interesting Facts About Stavanger
Plus, Stavanger is super biking-friendly – I mean, can you imagine going for a bike ride around Bergen? I certainly don't have the stamina for that…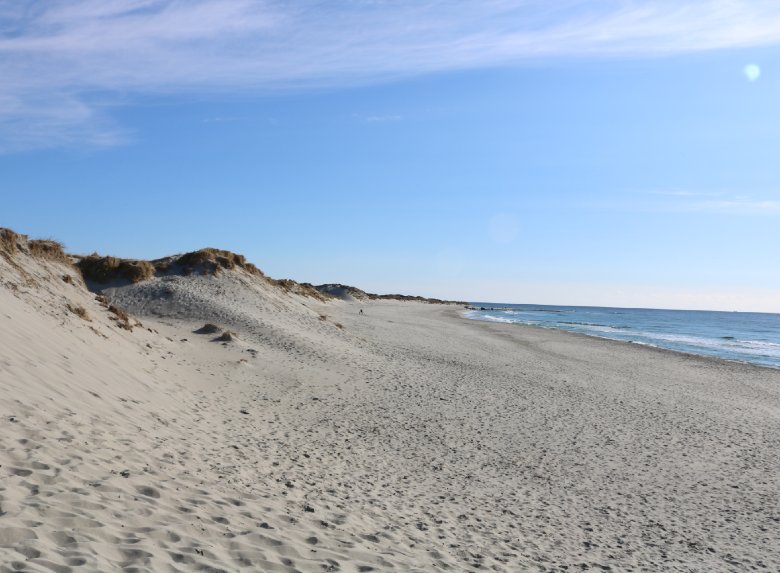 Affordable (ish) housing
Granted, Stavanger for a long time held the title of Norway's most expensive city but after the oil crisis of 2014, prices crashed – much to the dismay of most property owners and landlords, but coming from Tromsø where housing is scarce and thus, expensive, Stavanger offered me a much welcome opportunity to live better for a little less.
Of course, prices fluctuate all the time in Stavanger as well but the city is still far less expensive than most other Norwegian cities – especially when it comes to the rental market. While most Norwegians rather buy than rent, I know that this is not always a viable option for expats, especially not upon arrival.
Read more: Finding a place to rent in Norway
During my 3 moves within the city in recent years, I can't say that I've ever noticed any housing shortage. Most apartments are in good shape and it's totally possible to find a decent priced flat in central, yet green and quiet, surroundings.
Culture and cuisine
Stavanger might not be one of the three biggest cities in Norway, but living here, you never really feel like you're missing out on anything. With 3 Michelin-starred restaurants, an annual street food festival and plenty of other cultural happenings throughout the entire year, there's almost always something to do and experience.
While I wouldn't necessarily compare the culture, restaurant and nightlife scene of Stavanger to that of Scandinavian capitals like Copenhagen or Stockholm, I personally like living somewhere with easy access to nature while still being able to enjoy all the amenities a bigger city has to offer – and Stavanger definitely delivers this in my book!
Transport options
Last but certainly not least, Stavanger offers its fair share of transport options. While back in Northern Norway, more or less the only way to travel places (i.e. to another big city or a country other than Northern Sweden and Finland) was going by plane, here in Stavanger you can choose between taking the plane, bus, ferry or even train.
There's a ferry connection to Bergen and Denmark, a train connection to Oslo, and plenty of bus connections to nearby Haugesund and, again, Bergen.
Of course, now if I do want to fly somewhere, my travel time (and cost) is naturally significantly reduced as I don't have to make the way from Tromsø to Oslo first before going anywhere else, but can now easily hop on the direct plane to, for instance, Amsterdam, London, Copenhagen or Stockholm whenever I want.
This makes fulfilling my wanderlust and visiting my family back in Germany a lot easier and definitely contributes to why I enjoy living in Stavanger so much!