Life in Norway Show Episode #52: We take a look at the exciting plans for a year of cultural events in Bodø in 2024.
Today on the Life in Norway Show I'm joined by Henrik Sand Dagfinrud, the program director for Bodø's year as European Capital of Culture.
In 2024, the eyes of the European cultural world will fall upon Bodø, a small city in Northern Norway. It's the first time the status has been given to a city north of the Arctic circle.
We talk about the bid process, what the plans are for 2024, and what Henrik hopes the legacy of the year will be for Bodø, Nordland and Northern Norway in general.
Listen to the show
You can listen to the show using the web player below, or on your podcast player of choice. This includes: Apple Podcasts, Stitcher, YouTube (audio only), and now Spotify. Simply search for 'Life in Norway' on your platform of choice to get started.
Wherever you listen, don't forget to hit 'subscribe' so you don't miss a future episode!
About Bodø and the cultural capital bid
While there are just 30,000 people in the city itself and maybe 20,000 more in the immediate surroundings, Bodø is a regional capital and as such has facilities suited for a city several times its size. At the time of writing, its football club are champions of Norway.
Although Henrik grew up elsewhere, he has fallen in love with Bodø. "The colder the weather, the warmer the hearts," he says about the people.
I was curious to find out what prompted such a small city to set their sights on such a lofty status. Henrik explained that the process began many years ago with an acceptance that the city was falling behind in culture on a national level.
Read more: A Guide to Norwegian Art
That prompted investment in new facilities including a smart new library and concert hall. Once the basics were in place, the city decided to pull together and bid to become a European Capital of Culture.
According to the European Commission, the initiative is designed to highlight the richness and diversity of cultures in Europe, celebrate the cultural features Europeans share, increase European citizens' sense of belonging to a common cultural area, and foster the contribution of culture to the development of cities.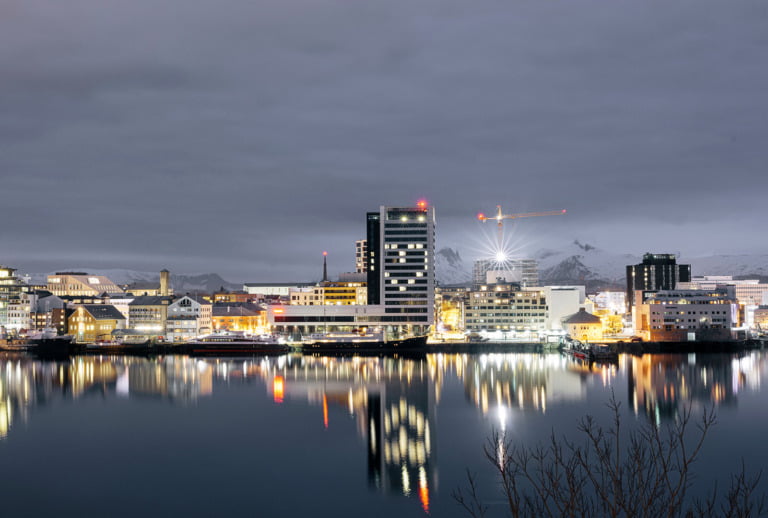 What to look forward to in 2024
While the detailed program for Bodø 2024 will not be decided until closer to the time, Henrik explained the concepts of the program. They aim to involve as many local people in events as possible.
Henrik also speaks about the importance of Sami people in Nordland and how they are planning to incorporate Sami culture into the year. Since we recorded the podcast, a new Sami theatre trilogy has been announced.
Links from the show
If you enjoyed this show, why not share it on Pinterest so that others can find it too? We've got an ideal pin for you: