Bodø's year in the European spotlight is fast approaching and the full program is almost ready. Here's what we know so far about the plans for Bodø 2024.
In 2024, Bodø becomes European Capital of Culture together with Bad Ischl (Austria) and Tartu (Estonia). Plans are almost complete for the largest ever cultural project in Northern Norway, with Queen Sonja set to attend the opening ceremony.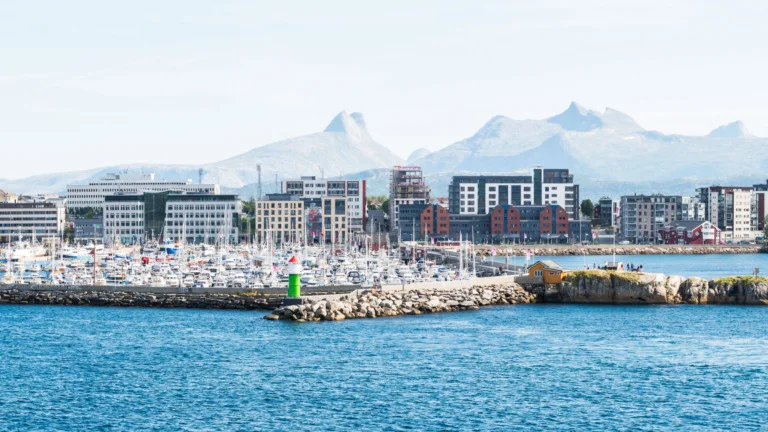 Bodø will be the first ever city north of the Arctic Circle to hold the prestigious title. The city, county and organising committee are pulling out all the stops with some 1,000 events planned.
If you're curious about what to expect from this small Arctic city next year, then read on for a peek at what's in store. But first, a little about the place.
Introducing Bodø
Bodø and the county of Nordland are getting ready to welcome visitors from all over Europe, but how much do you know about the region? To get you started, here are a few highlights from our article all about Bodø.
The city of Bodø is home to less than 50,000 people, but is an important transit hub for northern Norway. Ferries leave Bodø for Lofoten and the city is also the northern terminus of the Nordland railway from Trondheim.
Read more: An Introduction to Norwegian Culture
From Bodø airport, Widerøe operates many flights to smaller airports in the north, especially on the Lofoten Islands and Vesterålen.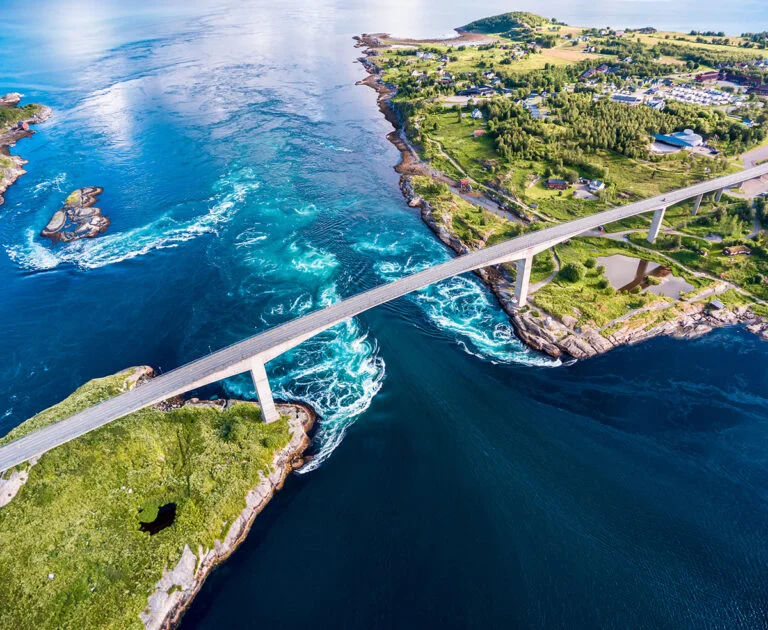 The number of terminal passengers in 2022 topped 1.5 million, putting Bodø airport behind only Oslo, Bergen, Trondheim, Stavanger and Tromsø.
There are ambitious plans in place to move the airport to make room for a major expansion of Bodø.
The Saltstraumen maelstrom is a big tourist draw to Bodø. A short drive or RIB-boat ride from downtown Bodø, the narrow strait is home to one of the world's strongest tidal currents.
Opening ceremony
Queen Sonja, the High Patron of Bodø 2024, has accepted an invitation to officially open Bodø 2024 with a presence in Bodø on the opening day. Festival director Wallann Larsen says it is "great recognition and inspiration" that Her Majesty will attend.
A decision to hold an outdoor opening ceremony in Northern Norway in February is a brave one! To be held in the city's harbour, the opening ceremony is expected to attract an audience of 15,000 people with lots more following along live on NRK.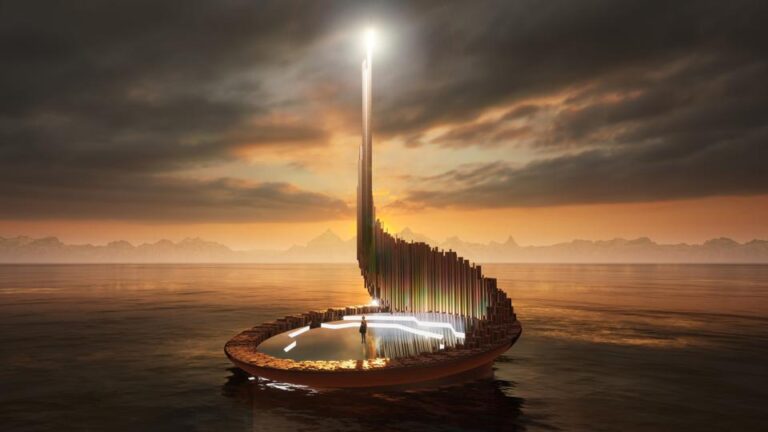 A purpose-built floating stage has been designed, while the team says the ceremony has been "designed to withstand the elements."
Sámi in the spotlight
In a previous episode of the Life in Norway Show, program director Henrik Sand Dagfinrud said Sami culture will be incorporated into the year's activities given the importance of the community to Nordland and the whole of Northern Norway.
Now much of the program has been announced, we have a better idea of what that means in reality. Here are some of the highlights:
Sámi theatre trilogy: With the aim of bringing Sámi drama to a wider audience, this ambitious theatre trilogy. Themes of the love of nature and outdoor living, humanity's ancient relationship with animals, climate change, justice for the weak and unprotected, and earth's future will be explored.
Árran 360°: A hybrid of indigenous storytelling and innovative technology will be held in the world's largest lavvo. First shown at the Venice Biennale last year, the films will be coming to Bodø in 2024 in partnership with the International Sámi Film Institute.
Pop-up Sámi museum: The city museum will be transformed into a Sámi museum for the year. One of the exhibitions consists of 200 artefacts, coming from all over the Sápmi region. The exhibition will open in February 2024.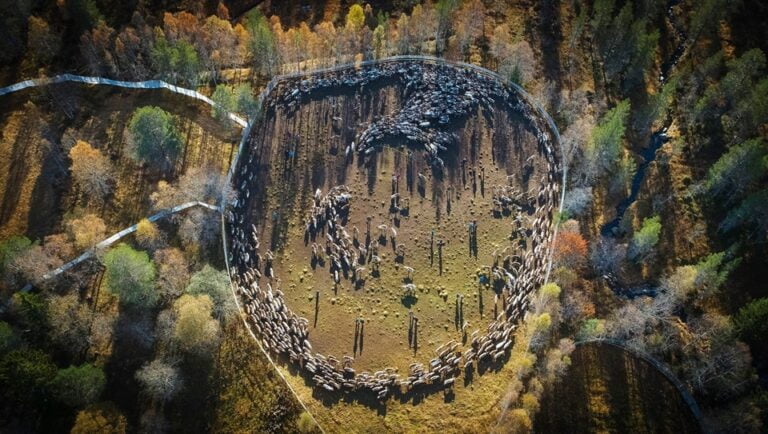 Kjerringøy Land Art Biennale
Billed as Europe's only land art biennale, the latest edition of the Kjerringøy Land Art Biennale (K-Lab) will open in July 2024 following some preview events this year. Held regularly since 2007, K-Lab is an artist-run, international, interdisciplinary, and site-specific platform for land art.
Kjerringøy is located on the Karlsøyfjorden about 30 km north of Bodø. A group of well-preserved authentic trading buildings have become part of the Nordland Museum. It's now a popular tourist site and filming location.
"We invite artists working in various media such as sculpture, painting, dance, performance, sound, text, photography, video, etc. By bringing artists from different disciplines together in a creative community focusing on nature, we discuss the concept of land and eco-art and create a meeting place for artists and the public," states the K-Lab website.
Nordland by Light
Nordland's first ever light festival will open in November 2024 as one of the last major events of Bodø's year in the cultural spotlight. The festival begins by turning out the lights across Nordland, inspired by the growing trend of dark sky tourism.
"The absence of both direct sunlight and artificial light provides a unique opportunity to heighten our senses, and at the same time communicate something substantial about our time's most important issues," states the project team.
"Most of the programme will be temporary installations and performances, but we also envision permanent light installations as part of the Bodø 2024 legacy," they add.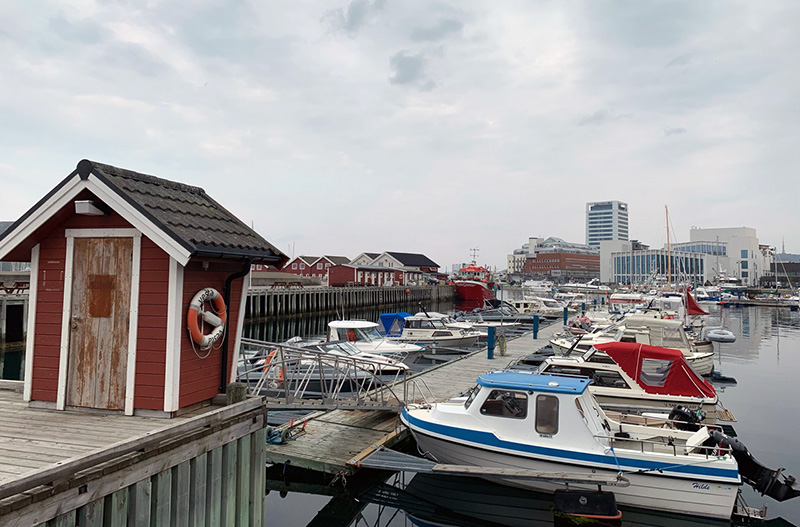 Live music
Concert in Pluragrotte: Planned for Easter Friday, this concert in a submerged cave will be a true world-first. All participants–musicians, technicians and the limited audience–will have to be accredited cave divers.
Part of Bodø 2024's 'leave nothing but footprints' sustainability concept, the concert will be streamed through a multi-camera production so it can reach a global audience.
Querini Opera: First set up in 2012, the opera will make its international debut in Venice in 2023. As part of Bodø 2023, there will be performances in Bodø and Tromsø. One-third of the residents on the island of Røst are involved in the project as volunteers.
Spire: A talent programme for young classical musicians aged 19 to 27, in partnership with Nordland Music Festival. The main mentor is Eldbjørg Hemsing, one of Norway's most famous violinists and a former guest on the Life in Norway Show.
Pure Music: Scheduled for March 2024, Pure Music aims to be the world's most sustainable concert. More details will follow.
Other cultural highlights
Midsummer's Eve bonfire event: A spectacular bonfire event in Bodø to celebrate Midsummer Night's Eve.
Art Trail / War Travels: A large-scale investment aiming to offer a better experience for those travelling along the Nordland Railway.
Messy Corners/Det kontroversielle Hamsun: A new exhibition profiles the controversial legacy of one of Norway's most famous novelists. Knut Hamsun irrevocably tarnished his legacy by being an ardent supporter of nazi Germany.
Feeding Europe aims to put Arctic cuisine on the culinary map. The Arctic Food festival in Mosjøen is part of the programme, but watch out too for Arctic food roadshows around Nordland, with top-class food from local and visiting chefs.
From The North: An exhibition featuring a unique collection of rare Arctic travelogues shown together with paintings and drawings by Peder Balke (1804-1887), one of Norway's most famous landscape painters.
Sound of Silence: To be held in Bodø and Vega in March 2024, endangered seabirds will be in focus with a big international UNESCO conference, but also art, music (including a specially composed new symphony) and activities for the whole family.
NAISA: North American Indigenous Studies Associations (NAISA), the largest scholarly organisation for indigenous issues and communities, moves from Toronto to Bodø in the summer of 2024.
These are just some of the highlights of Bodø 2024. There is a lot more planned, which you can discover in detail on the festival website. If you're planning to visit Bodø in 2024, have a great time!