Bodø's year as European Capital of Culture 2024 will shine a spotlight on Sami perspectives on climate change through a new theatre trilogy.
Themes of the love of nature and outdoor living, humanity's ancient relationship with animals, justice for the weak and unprotected and earth's future will be explored in a new Sami theatre trilogy.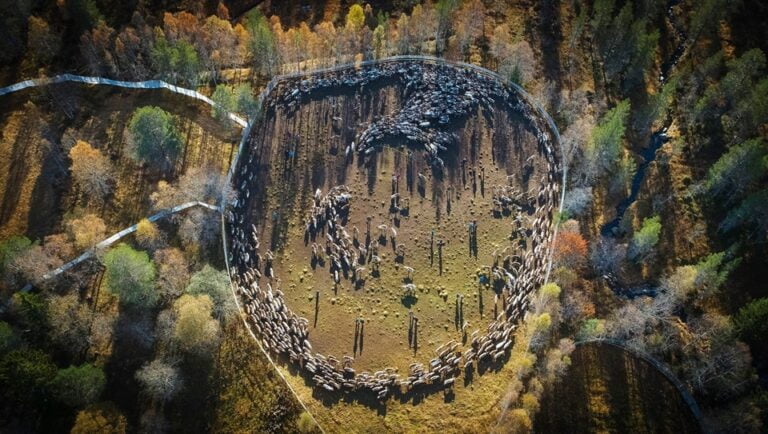 There is an increasing interest in all things Sami culture. But while reindeer husbandry, joik and duodji receive a lot of attention, Sami theatre is still unknown to many in Norway and beyond.
Sami culture at Bodø 2024
Bodø 2024 aims to change that. In 2024, the eyes of the European cultural world will fall upon Bodø, a small city in Northern Norway. It's the first time the status has been given to a city north of the Arctic circle.
On the Life in Norway Show, program director Henrik Sand Dagfinrud said Sami culture will be incorporated into the year's activities given the importance of the community to Nordland and the whole of Northern Norway. Now we are seeing some of the first concrete plans.
A new Sami theatre trilogy
Åarjelhsaemien Teatere, Nordland Teater and Turnéteatret will together create a trilogy where Arctic mythology and South Sámi mythology meet the Chinese saga of The Chalk Circle.
The first two parts will be produced and played within the theatres' touring areas, before being compressed and united into one piece that will be shown in a walk through Bodø. It will premiere in January, 2024.
Director of Bodø 2024 André Wallann Larsen says the production will be highly topical. "One must take a stand on difficult questions about the green shift and how it affects us all, but perhaps especially Sami culture and way of life."
Read more: Mari Boine, the Sound of the Sami
One performance will explore the conflict of reindeer husbandry and wind power development in Northern Norway, through an adapted version of a Chinese story. Another explores Arctic regions after climate change has taken its toll, while the final part takes the form of a yoik to remember "the good times."
Green shift or green colonialism?
Theatre director Cecilia Persson explains the concept in more detail: "A tireless search for energy and technical development has resulted in climate change that puts society's infrastructures to the test."
"Science seeks technical solutions to maintain living standards and production, while exploiting the earth's last untouched natural areas. It's a renewed search for the ancient perpetuum mobile – the eternity machine. We have established a mantra that the elected politicians and the profit-hungry capitalist are using all over the world now – the green shift, the green shift."
"It is also high time for the Sami people to show the consequences of what we experience as green colonialism."
You can find out more about the planned performances and everything else to do with Bodø's year as European Capital of Culture on the Bodø 2024 website.