Norwegian brown cheese has been established in the South Korean market for a few years now. But sales in 2021 are booming, thanks in part to a curious trend.
Norwegian brown cheese is often hard to find outside of Norway, but times are changing. Factories in Norway are struggling to keep up with demand from a surprising export market with very few Scandinavian connections.
Dating back to the 17th century, Norway's brunost is made from leftover whey during the cheese-making process, so isn't technically a cheese. It is popular in Norway at breakfast time, a topping as part of a packed lunch, or as a snack at any time of day.
While Jarlsberg is a major success story from the Norwegian cheese industry, brunost hasn't had quite the same global appeal, until now.
An export boom
We're barely into May but Tine has already sold more brown cheese to South Korea than they planned for the whole of 2021. Last year, Tine exported 18 tonnes of brunost to South Korea. This year's forecast was 28 tonnes, but that target has already been hit.
"I jumped a little in the chair when an order came in for 133,000 cheeses in the new year. We have had to set aside other production to have enough capacity," said Frode Aurmo, Tine's dairy manager in Skjåk, to Dagens Næringsliv.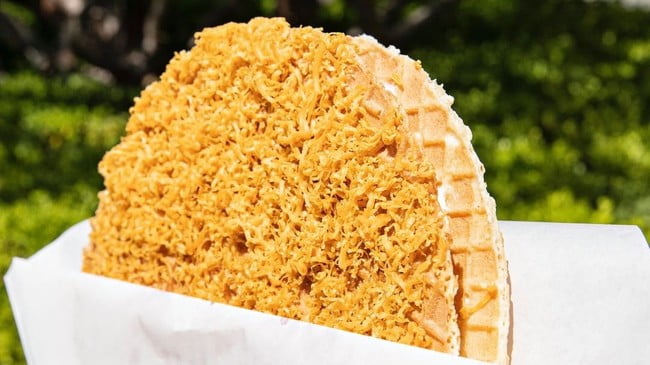 It's not just Tine enjoying success. Synnøve Finden has sold 55 tonnes of brown cheese to the country since 2019.
So what on earth is going on? Recent reports by Dagens Næringsliv and NRK reveal some of the reasons.
Brown cheese on a pizza
Yes folks, you read that right. This is from a restaurant in South Korea:
South Koreans sure must have a taste for the stuff, because that isn't a small amount! Personally, I can't imagine enjoying a brown cheese pizza, but each to their own.
Read more: Must-Try Foods from a Norwegian Supermarket
When researching this article, I did stumble upon a few previous references to brown cheese pizza. Contestants on the Norwegian-American reality show Alt for Norge tried brunost pizza for themselves a few years ago!
Popularity of salty-sweet combinations
The unique taste of brunost may be perfectly suited to the South Korean palate, however.
"There is a solid tradition for the combination of sweet and salty tastes in our country," explained Heesook Shin from Korea Dairy to NRK.
Waffle irons are also commonplace in South Korean kitchens. While brunost pizza is a growing restaurant trend, at home it's popular to place a slice of brown cheese in a croissant and then press it together with the waffle iron.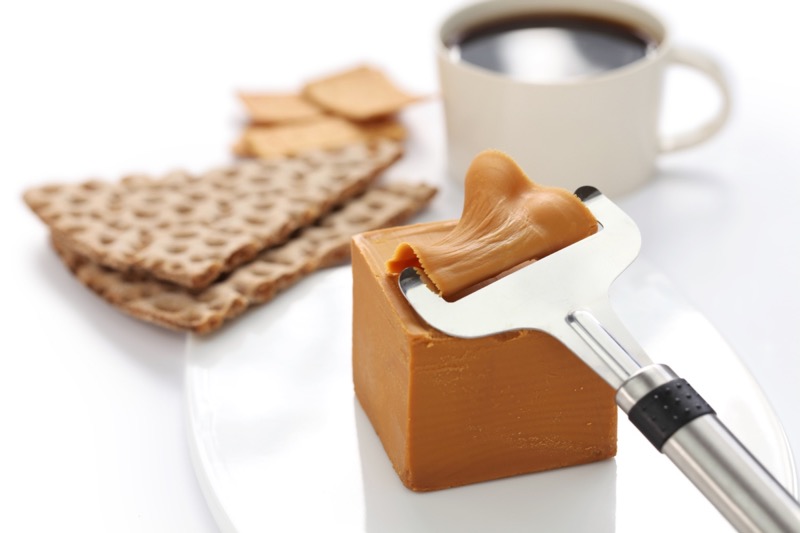 Interest in global food culture
There is also a great interest in both traditional food culture and food trends. So much so, that Koreans wanting a truer Norwegian experience have also spurred export growth in another item from Norway. The cheese slicer!
Ringebu's Giax Produksjon have sold 3,000 traditional Norwegian cheese slicers to the country in less than a year. General manager Lars Jørgen Jensen said he expects more orders.
So, what do you think, dear Life in Norway readers? Would you try a brunost pizza? Or do you find the concept revolting?