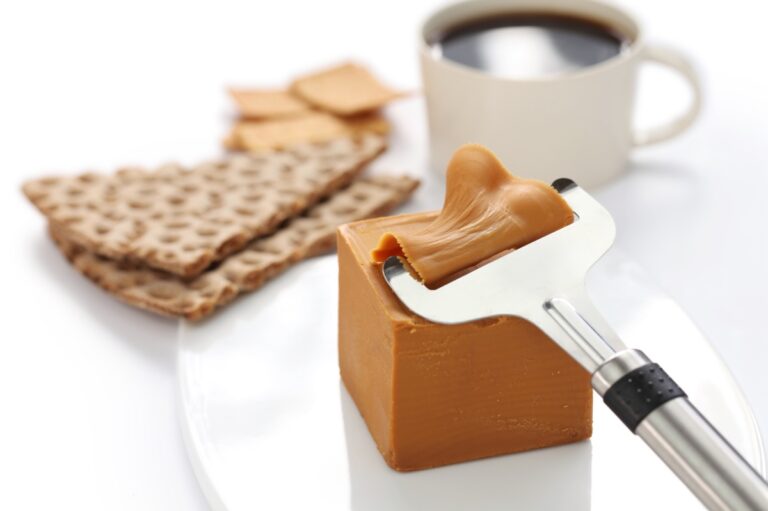 Brown cheese is a famous Norwegian tradition, but how much do you know about the other Norwegian cheeses?
Norway has its fair share of cheese. The regular block of white/yellow cheese is pretty much standard in most Norwegian households: surveys say around 12 kilos of the stuff is consumed per capita per year. That's a lot of cheese!
But it's not the only cheese that's eaten here. After some tedious yet delicious research, here is a small taste of what Norway has to offer.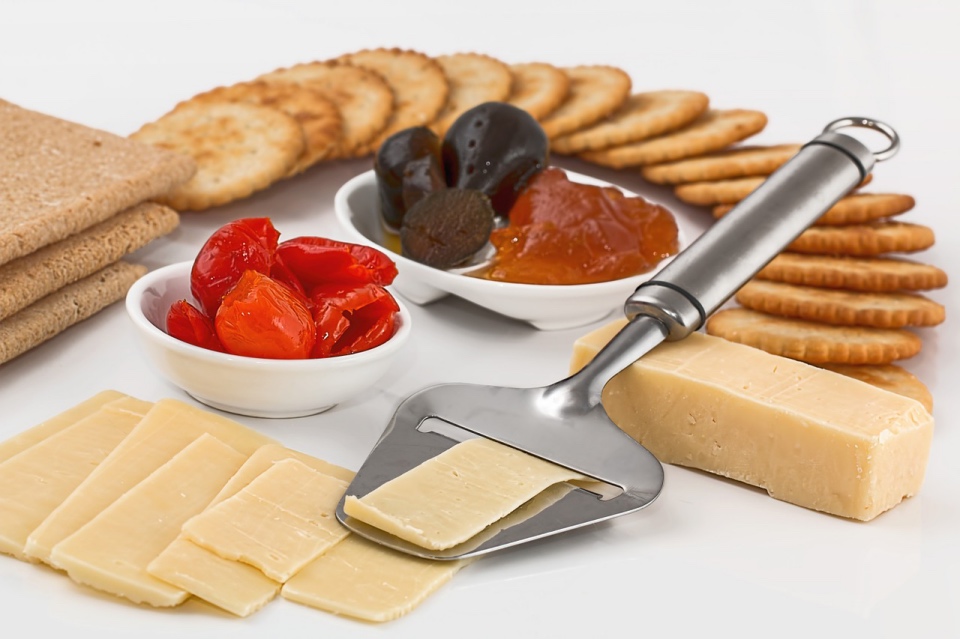 "Regular" cheese
As mentioned above, the most popular form of cheese in Norway that can be seen in almost every kitchen throughout the country is hvitost/gulost. There are several different brands, but the most popular two are certainly Jarlsberg and Norvegia. For the poor students out there the store brands are almost as good too!
For the most part it is eaten on bread or crackers, but it makes an appearance just about in any dish that craves some cheese in Norway. Get yourself a Norwegian cheese slicer (argued as one of the greatest inventions in Norway), and shave off a few slices for breakfast, lunch, or kveldsmat.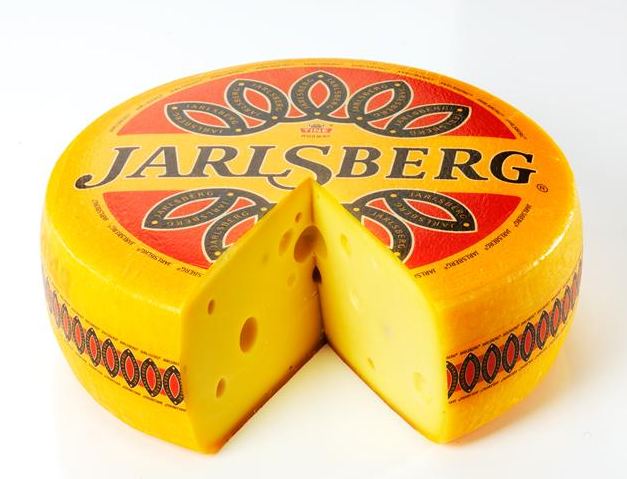 Norwegian brown cheese
You can't have an article about Norwegian cheese without including this… invention. Brown cheese is not technically cheese, and has a much different taste and texture than most other cheeses. It has sweet, caramel, almost chocolaty taste depending on which brand and colour you go with.
Brown cheese can be a very decisive topic. Some love it; some hate it, but giving it a taste is more or less a requirement for those coming to Norway. For first time tasters I recommend trying it on a Norwegian waffle with a dab of strawberry preserve. That's where I first acclimated to the taste and now I eat it daily!
Bread and Waffles are the primary devices for mouth delivery of brown cheese, though it isn't hard to find some more creative uses.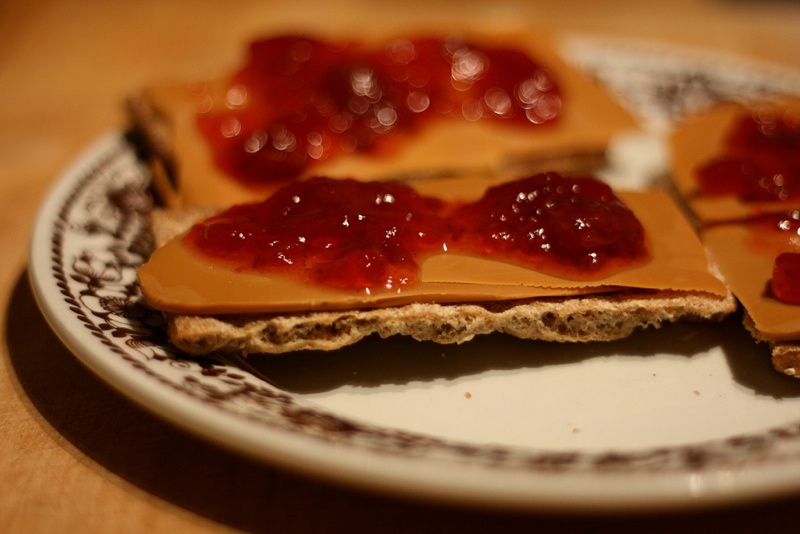 Cream cheese
Creamy cheeses can be found in abundance at any grocery store. From the familiar, international brands like Philadelphia to Snøfrisk and other strictly Norwegian cheeses.
Flavours vary from a standard variant to slightly more exotic, like Horseradish and Chanterelle. There are also different types of cream cheese, mainly goat vs. cow's milk.
While bagels are a little hard to come by in this neck of the woods, nothing beats a little cream cheese and salmon on good bread!
World Cheese Awards
In 2016, a cheese maker from Norway took home a number of prizes for their bleu cheese, including the world champion title. Thus making Tingvollost's Kraftkar the best cheese found on planet earth.
After more than 3,000 cheeses were judged, the cheese from the west coast of Norway was the cream of the crop. While Tingvollost produce several different types of cheese, their mouldy, crumbly, bleu was judged as the best.
Tingvollost is a family-run affair. They even use their own cows to produce milk for their products. 2018 will see the World Cheese Awards come to Norway. So see you in Bergen in this November.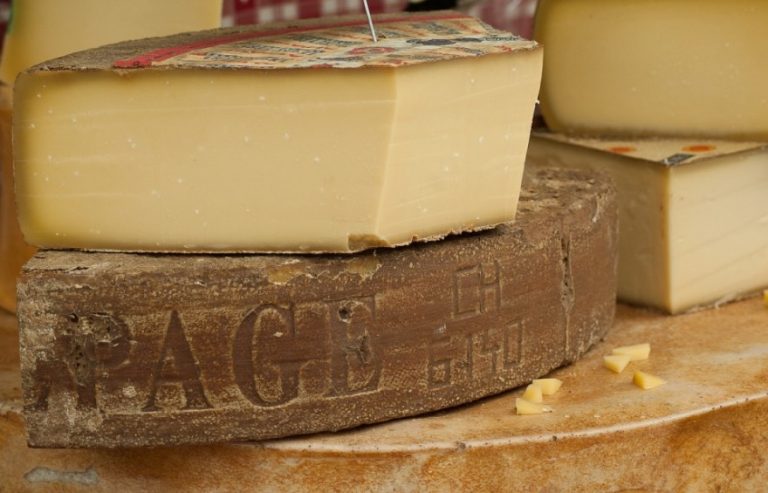 Nøkkelost
This is another cheese often found in a Norwegian kitchen. Sometimes called "cumin cheese" because of the added spices.
Eaten much the same as Hvitost (though less so in cooking), this cheese ads a little extra kick to sandwiches and crackers. Key Cheese is definitely recommended with some smokier flavoured meat.
Add a little spice to your morning bread with some Nøkkelost!
Gamalost
Not for the faint of heart, this is one of the smellier cheeses on offer in Norway.
Very much a traditional cheese, Gamalost has its roots going back to the time of Vikings. Back then it was thought to enhance sexual prowess and has quite a funny nickname: Viking Viagra.
Because of its long history and tradition the cheese is now protected by Norwegian law to try and preserve the country's food culture.
Gamalost is a sharp, slightly bitter hard cheese and is typically delivered via brad or crackers. Often a preserve, fruit, or berries are topped on to counteract the slightly bitter flavour and grainy texture.
Pultost
Another cheese with a long history in Norway is Pultost – a loose, crumbly, sour milk cheese flavoured with caraway.
The translation for this cheese is difficult. Many believe the name came from the Danish word for lump: pult. Others cry out that is has Latin roots from the word pulta, meaning porridge.
Pultost has a few different recommended ways to try it. Rye or wheat bread are a go-to, but also baked potatoes with sour cream and some Norwegian flatbread on the side. It can also be found alongside cured meats, and even occasionally dipped in aquavit!
What's your favourite Norwegian cheese?
And if you liked this post, why not share it on Pinterest? There's a pin for that…