An everyday Norwegian word, pålegg describes the toppings and spreads that go on to open sandwiches and packed lunches.
I've lived in Norway long enough now to understand the term pålegg (toppings Norwegians like put on a single slice of bread), but why is it such a big thing here?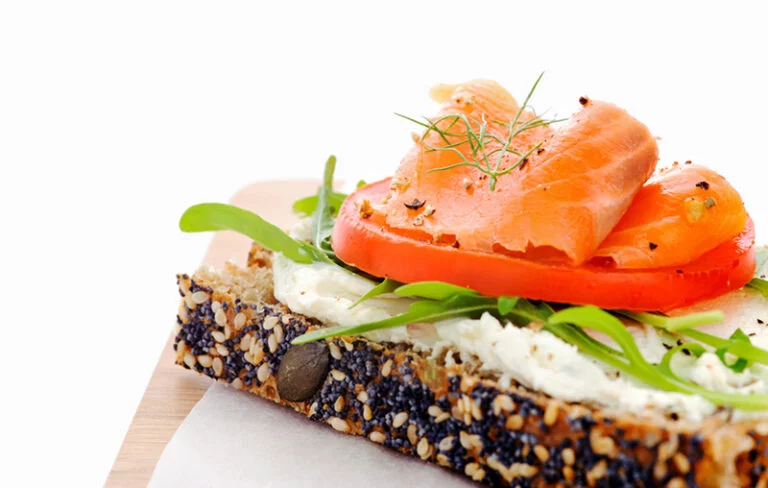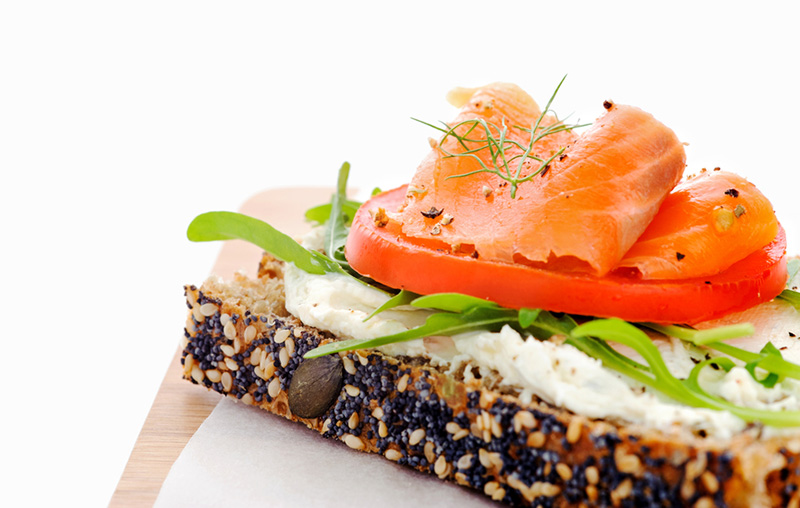 Let's explore the word and its relationship with the famous matpakke.
If you've ever lived in or visited Norway, then you're probably aware of the term pålegg. It's a word that translated into English literally means "in addition to" or "toppings". In the Norwegian language, a common understanding of pålegg is to place or layer foods onto a single slice of bread.
Norwegians love their pålegg! Which results in millions of open sandwiches being made and consumed each year. Without further ado, let's dive into the intriguing world of pålegg to find out more.
What does the word pålegg mean?
The word pålegg in English might just mean toppings, but in Norwegian, it's a flexible and collective term that goes a little further.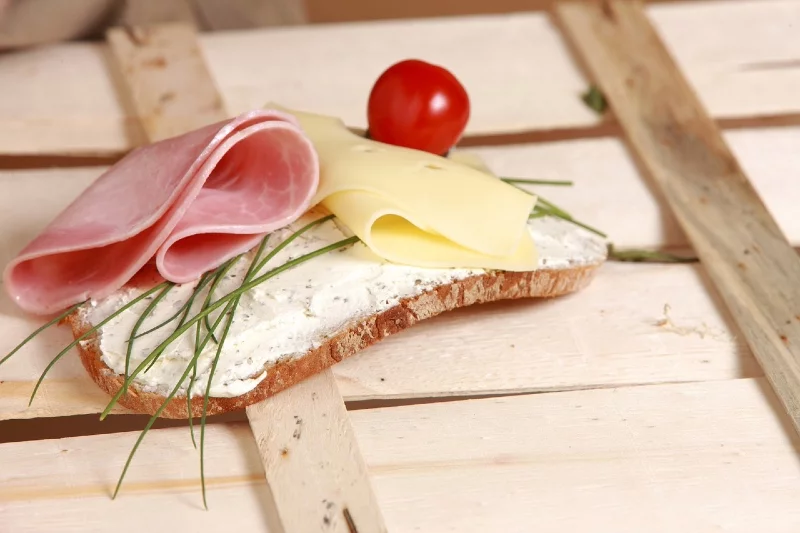 Pålegg in everyday usage in Norway means "in addition to" or "foods on top of" a base of bread or baked hard bread, or commonly, "anything you can have on a slice of bread or crispbread".
Popular pålegg
A variation of the word is smørepålegg, which means "spreadable topping". It's a term that covers anything soft that you can spread, like cheese in tubes, jams and other readily available soft foods like pâtés.
Commonly used pålegg include sliced cheese, spreads and cold cuts, but in truth, the only thing that can limit your topping choices is your imagination.
In Norwegian supermarkets, you will often find sections in the chilled refrigerated sections called pålegg. It's a place where you'll find all the most popular toppings for breakfast and lunch.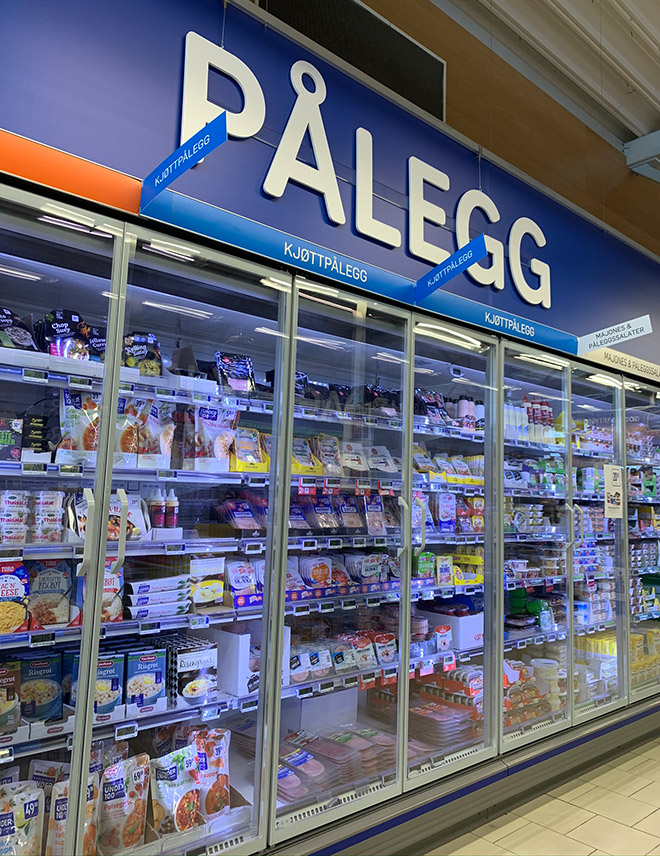 The importance of bread
Bread is a vital part of the Norwegian diet and is perhaps the main reason the word pålegg came to be. The word is specifically attached to the meals breakfast and lunch.
This makes bread the perfect base component because it's high in carbohydrates and fills you up until dinner later in the day.
Toppings also need a sturdy base, so the type of bread you choose is important. The best bread choices are those that are quite dry, so wholegrain and brown bread are ideal. Another alternative is to use an even harder base and something like knekkebrød (crispbread) or even flatbread.
If you do choose a hard bread, then toppings can be added at the moment you are ready to eat breakfast or lunch.
Breakfast pålegg
Breakfast pålegg might include things like Norwegian salmon, jams, preserves, various liver pâtes, soft cheeses, meats, cucumber, tomatoes and sometimes eggs. This is where it can be vaguley similar to things like cheese or jam on – a single piece of – toast, another breakfast favourite.
Of course, it's not uncommon for Norwegians to skip breakfast or get by with just black coffee until lunch. This habit nearly always results in an early lunch for many.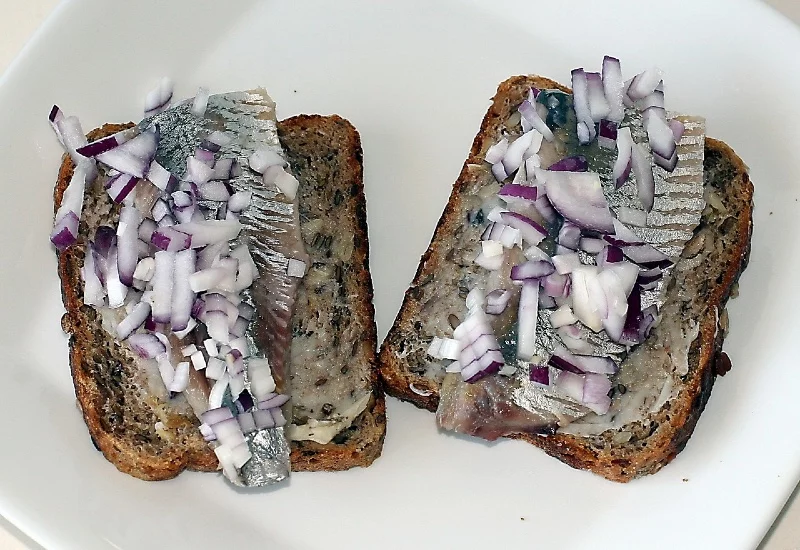 The Norwegian 'matpakke'
Norway's matpakke was born out of the 1930s Oslo breakfast, a government initiative that provided free meals for schoolchildren.
Norway at that time wasn't the rich, prosperous nation it is today, so the programme was designed to help feed school children from poor families. Common items included bread, cheese, half an orange and half an apple.
The packed lunch stayed in the country, and Norwegians maybe appreciated the simplicity and practicality of such an idea. In case you hadn't guessed it already, matpakke in English means "food pack" – a small and simple packed lunch that is made in the morning for lunch at work, school or for that weekend hiking trip.
Many Norwegians wake up early in the morning in order to prepare their matpakke, and pålegg are an essential part of the pack. Foods are layered onto a dry bread base or packed in a box to be eaten with knekkebrød (crisp bread).
What goes on top?
While matpakke has been labelled the world's most boring lunch (not a statement I agree with, of course), the world of pålegg is much more exciting.
Toppings can be anything and everything, with things like leverpostei (liver paste), salami or a single slice of brunost (brown cheese) proving popular.
There are also a whole host of spreadable toppings (smørpålegg), including many in tubes such as caviar to many types of cheese spreads. Påleggsalater allows you to add some "goo", in the form of coleslaw, shrimp salad, potato salad, and so on.
Then there's tinned fish products like sardines and mackerel, because Norwegians love their fish. Read more about must-try foods from Norwegian supermarkets.
Modern day interpretations
In recent times, many cafés and restaurants have taken pålegg to the next level with an elaborate array of eye-catching open sandwiches.
Fresh and tasty toppings prepared on a single slice of dark bread or crisp bread, set up in glass counters in order to attract customers. Of course, such constructions can also be made at home.
So next time you are about to prepare you lunch for the working day ahead, why not add some interesting pålegg – take a slice of dry bread, spread some liver pate, add some sliced tomatoes and garnish with red onion.