An Interview with Trine Risvik, a northern lights tour guide from the Tromsø Friluftsenter in Northern Norway.
If and when I leave Norway, I know for sure what my most enduring memory will be: my first and (still to this day) most spectacular sighting of the aurora borealis.
It was made all the more special by the good folk at the Tromsø Friluftsenter, one of many Troms-based tour companies offering a chase for the northern lights.
What I found nice about the Friluftsenter is rather stick you on a coach and drive for hours, they own a farm a short drive from Tromsø, in a prime spot for northern lights hunting.
It was a terrific experience, so much so that I phoned up my guide Trine one year later for an interview. Enjoy!
Tell us how the Tromsø Friluftsenter started?
We started out in 2004. The business was simply a farm from old times when my grandfather lived here. The land is based 25 minutes outside of Tromsø and, as you know, we are lucky to have amazing scenery with the mountains, water and our own beach.
The economic situation changed 15-20 years ago which forced us to stop farming. As we were discussing our options, we were sat underneath the northern lights. The lights really did show us the way!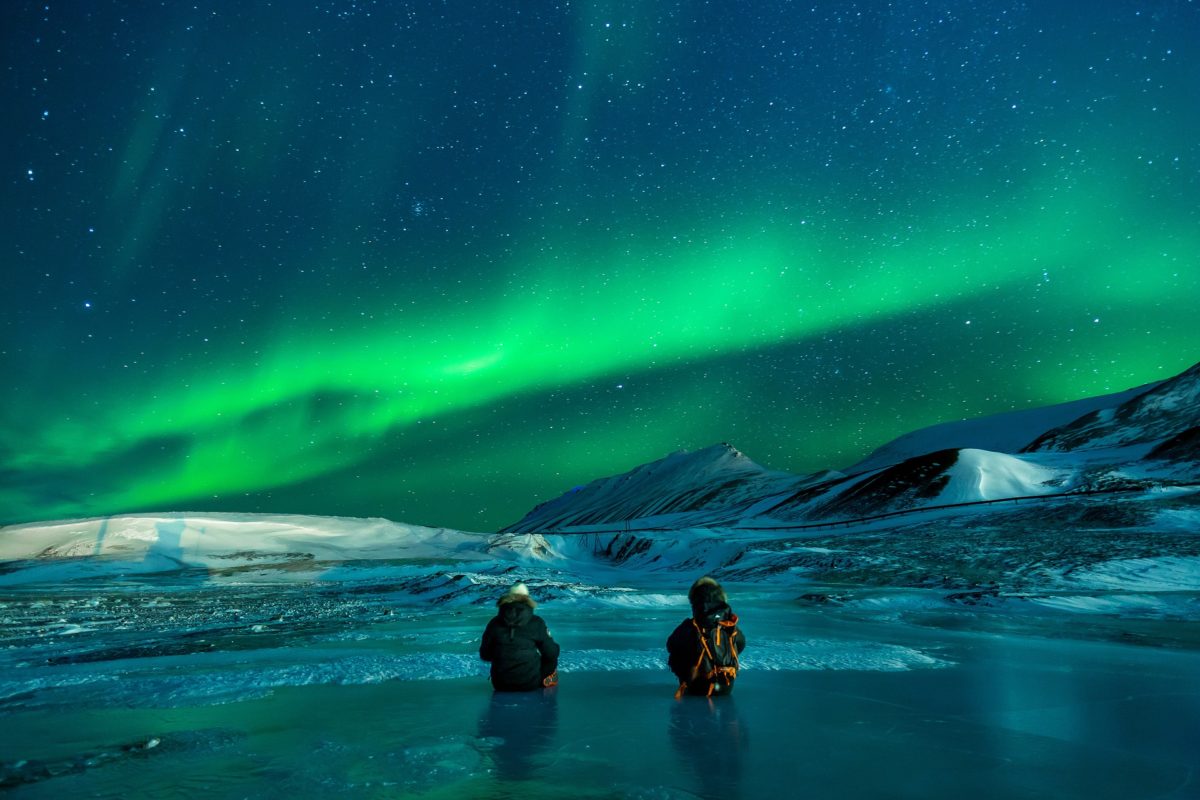 We built a large tent in the style of a lavvu (sami traditional tent) so that people could visit, but still sit in a cozy environment while looking for the northern lights.
This area is known for its very clear skies most evenings, but we do also go driving on the nights when the clouds are overhead.
What exactly do you offer visitors?
The northern lights is our core business, but we operate year-round. In the summer we run boat trips so people can experience the midnight sun on the water, while in the winter we offer reindeer-sled rides and of course the northern lights.
Also, between November and January we run a whale safari! Just three years ago the whales arrived in the Tromsø area, following the herrings who moved to Tromsø following the warmer waters that we now have.
I know from my visit you get so many international visitors, but do specific nationalities prefer specific activities?
The whale safari attracts more Norwegian and Swedish people, whereas the northern lights and reindeer sledding is definitely for the foreigners.
Actually although I think us Norwegians are great travellers, we are not that great at exploring our own country. We prefer to go abroad.
Since the amazing documentary Chase for the Northern Lights, people have started to realise what's available on their doorstep. Joanna Lumley made her impact and we still see the effect of that documentary. She has a good status in Norway because people really look up to her and what she has achieved.
And of course, her documentary attracted a lot more people from England. We're also seeing increased numbers from Asia. I'm told in many Asian countries seeing the northern lights is considered a blessing, so many people save up and come over.
We accept visitors from 15 September until 31 March. The best time is anytime between those dates, as long as there is a clear sky and some activity, you are likely to see them. But of course, even on the clearest, darkest night, you need a little luck!
Is guiding people on the northern lights a rewarding experience?
I realised over the years that people tend to come from big cities around the world. It's so nice to offer people a real northern Norway experience – the people, atmosphere and food. There is something different, heart warming, about the atmosphere in Northern Norway and we love to have people visit.
During these years we could have built bigger facilities but that isn't our goal. We want to be the company that leaves you with a memory, and leaves you wanting to come back. Like some mediterranean countries where you might not remember the places you went, but you'll remember the people you spoke to
People don't have that feeling anymore in cities, they don't have the time to visit each others homes and have quality conversations. The personal touch has become the heart and soul of the business. When we take on new staff, I make sure that they know and really understand this area.
What's really touching is when there are proposals, Recently there was a young man who wanted to learn how to take a picture of the northern lights. I showed him and he went up the mountain with his girlfriend to propose in front of the camera and the lights. I had no idea it was going to happen! He left us a copy of the photograph on our Facebook page thanking us for being a part of "the best ever moment" in his life.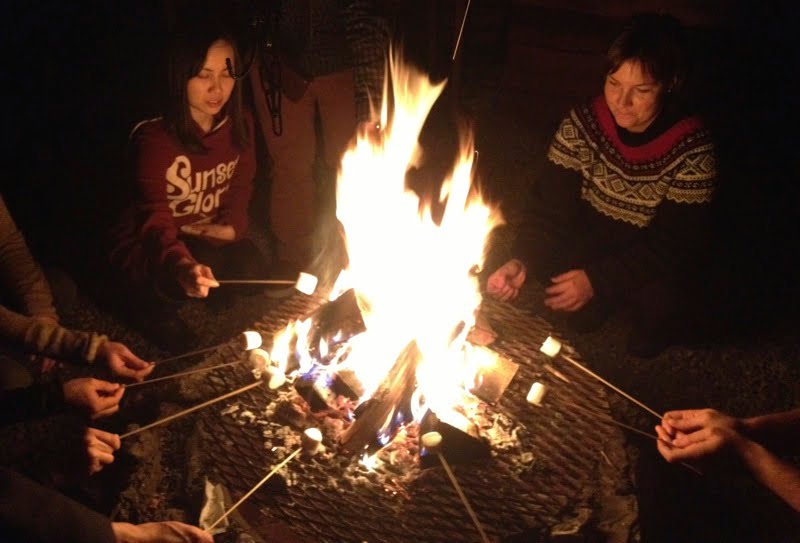 Tell us about some of the sami superstitions?
Sami people work outside. Their work is out in the mountains so they look up in the sky more than those who work inside on computers, so they have a closer relationship with the lights.
Their superstitions vary across the communities, but overall it is about having a big respect for the northern lights, almost to the point where they're fearful of them. Many sami people used to think you shouldn't make the aurora angry because they would come and harm you.
For instance, they never looked directly at them. Since they believe in nature-related gods, spirit of the water, sea and mountains, it was a powerful phenomenon.
Any tips on photography?
A big element of what we do is showing people how to get the best from their camera. Although there are some that spend so much time fiddling with the settings that they get angry with the camera and end up missing some really magical moments up in the sky!
One time I went over to a bickering couple and took away the camera. I told them to look relax, and just look at the sky! I took the picture for them. Every night I take pictures of all my guests so they can take away a souvenir, even if they don't have a camera.
To get great northern lights photos, you need a camera that is able to have a long shutter speed and a low aperture, which means generally a mid-range SLR camera, although the newer semi-automatic cameras that offer you a higher shutter speed and a lower aperture will give you most of what you need.
If there is a strong, playful northern light, you can accept a higher ISO and a shorter shutter speed, but with fainter, slower light, you need long exposure time and a lower ISO. Either way, you need as lower aperture as possible.
For those wanting the absolute best pictures with scenery included, you must come during a full moon. All the photos you see including fjords, mountains and cabins require the full moon.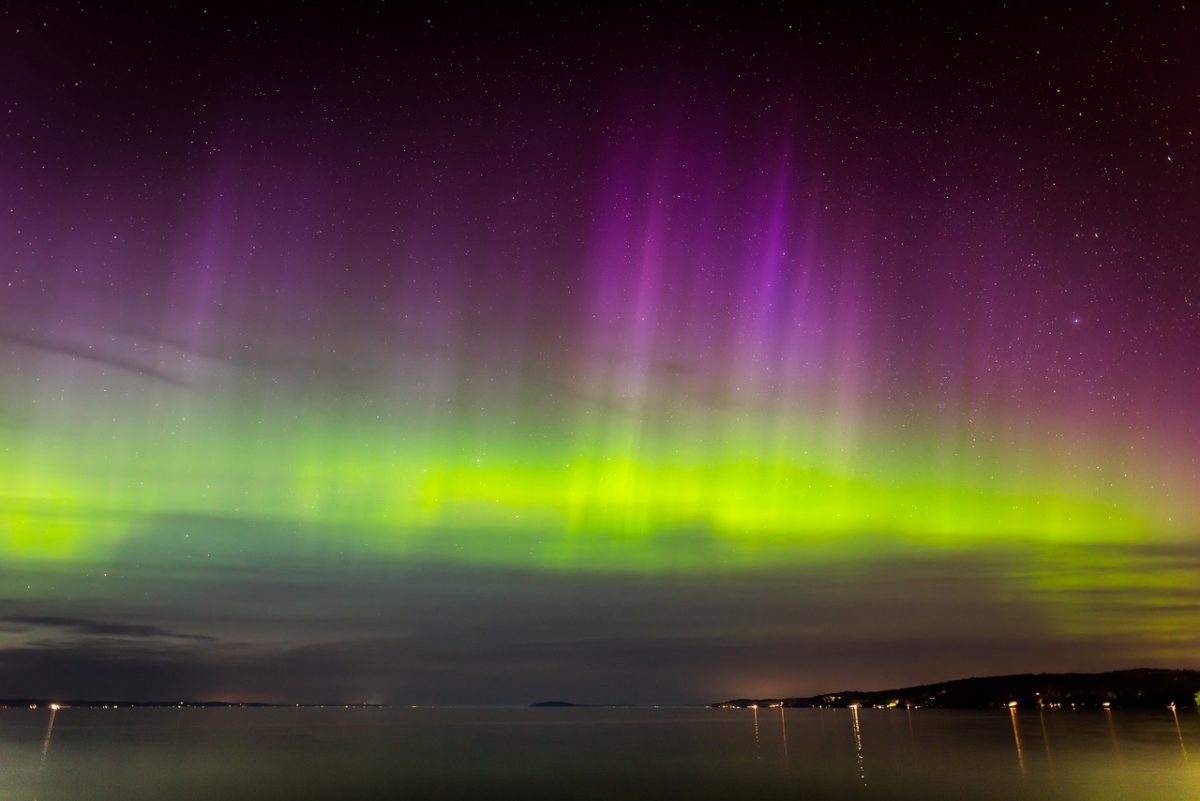 How is it to live in Tromsø?
Despite being so far north, we can live here happily due to the Gulf Stream. We have this amazing environment that gives us the 24-hour darkness and the midnight sun. We are different from other Norwegian cities, which means Tromsø people do often move south to study, but in your heart you always want to come back because you miss the polar nights and the midnight sun.
It's so incredibly beautiful, you completely forget how bad the winter was, how much snow, the blizzards, you just forget it when the sun arrives and gives you all the vitamin D you were lacking all winter!
I don't think it's a hard place to live because we are close to the coastline. Just a little way inland from us there is more snow and it is much colder. In Kautokeino for example, a winter temperature of -40C (-40F) is not unusual.