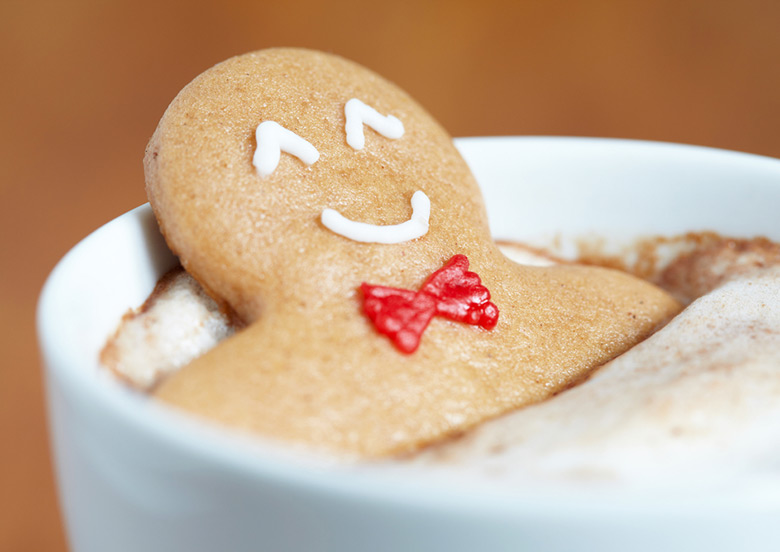 A foreigner living in Ålesund takes us through some of her first tastes of a Norwegian Christmas.
There are a lot of delicious Christmas foods and treats to try out in Norway but today I am going to write about the ones I have tried in Ålesund.
Christmas in Norway is a fun, full of lights festival and experiencing it in the beautiful city of Ålesund is a delight to the eyes.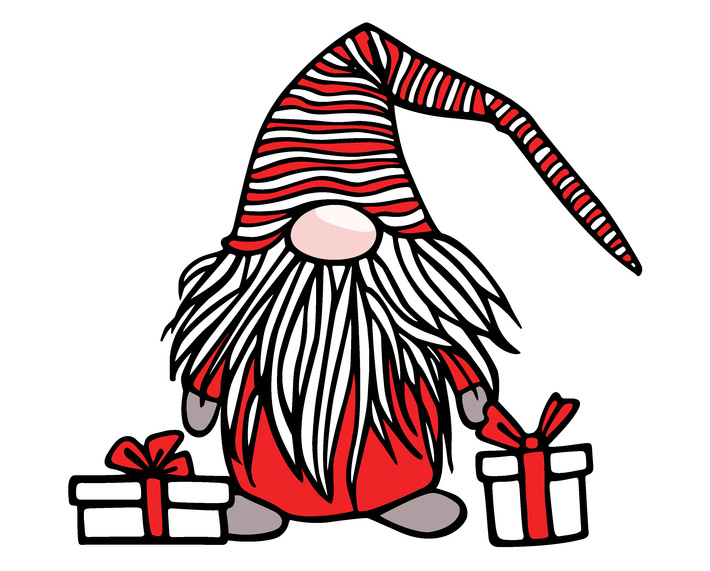 Julemenn
The first Christmas treat I ever tried was in my Norwegian language class. Our teacher was supposed to make us familiar not only with the Norwegian language but also the culture here.
It was the beginning of December 2016 and our Norwegian teacher brought some Julemenn along with hot coffee. Yum! "Julemenn" in Norwegian literally translates to "Christmas Men".
It is a delicious, soft, cake like sweet treat which I believe is not that hard to make at home.
This Christmas treat has various names in Norwegian, such as; hvite kakemenn, julemenn, spekulasi and so cute to look at.
Pinnekjøtt
I used to consider myself vegetarian at some point in my life. It did change when I came to Norway but I was still not very fond of eating meat in general. I am not really proud of what I am about to say but I used to be very picky about food.
In 2018, I had the chance to enjoy the Christmas dinner with some Norwegians. I will be honest, I was afraid to try this famous Christmas food called "Pinnekjøtt". The reason is because it is meat. Lots of meat. Now let's come to the taste.
You eat these lamb chops with some mashed potatoes on the side but for me, to eat the meat with not so many spices, rice or bread was scary. Until I tried it. I tried it just the way Norwegians were eating it, with the mashed potatoes. I was really surprised and amazed because it was absolutely delicious.
What shocked me most was how good it was considering it doesn't have many spices, aside from salt and pepper.
The main secret to its deliciousness is hidden in the process of drying and salting the meat. Just thinking about it is making me hungry, I am telling you. After writing this blog and looking at these mouth-watering pictures, I am definitely looking forward to having pinnekjøtt again this Christmas hopefully. 😉
Julebrus
This is another favorite Christmas treat of mine. The word "brus" in Norwegian means "soda" and "julebrus" means "Christmas soda". It is not only a pretty looking beverage, but it is also very delicious.
I really loved it the very first time I tried it in 2018. Since then, everytime I see Julebrus in the shops, I get excited like kids to get some Julebrus and so; I bought some more julebrus yesterday. 😀
Pepperkaker
Pepperkaker are yet another sweet Christmas treat. Pepperkaker are light, crispy, Christmas cookies that you will find in every shop in Norway during Christmas time. It is very light in weight and to eat too.
Every time I have tried pepperkaker, the box is full of cookies; brown in color and of various cute shapes, such as; heart, stars.
I bought this yesterday and I was sure the box would be full and indeed it was! Also, the box had some beautiful art on the outside.
Usually, the one I used to buy from other grocery stores comes in a round, plastic box.
I am aware that there are other Christmas treats in Norway as well, that I have read about and know about, but I only wanted to write about the foods and treats that I have tried during the Christmas time here.
If I try some other foods this Christmas Eve, I will surely write about it too.
Vi ses & God Jul! (See you soon & Merry Christmas!)