Here is the story of Norway's most common family names and how they have evolved through recent centuries.
If you have a passing interest in Norway or Scandinavia then you have probably wondered about their distinctive surnames. In recent centuries, these family names have carved out an interesting story in the world of etymology.
Norwegian surnames often comprise of place names or a geographical features of the landscape, while others were a direct result of their father's first name. As a result of this, surnames like Larsen, Hansen and Johansen are now commonplace in modern day Norway.
Naming of children is regulated in Norway, although the rules are more liberal now than ever before. If you're curious, check out this article on banned names in Norway.
Terminology of family names
But before we get in into the history of the naming rituals and traditions, let's take a look at some key words in this field.
Etymology: the study of a word's origin and a word's changeable state trough history.
Occupational: names derived from the occupation or job of an ancestor.
Patronymic: a name passed down from either the father or ancestor.
Toponymic: a place name, often taken from a geographical feature.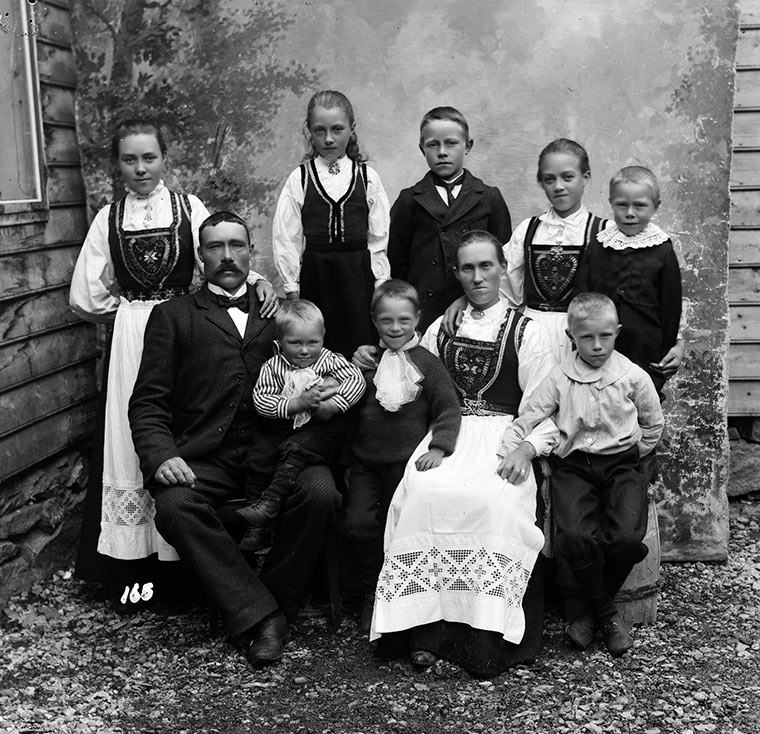 A little history
Tracing your family ancestry in Norway is a relatively straightforward affair, that is until you get to the pivotal year of 1923. This was the year a law was introduced stating that families should have just one surname.
Before 1923, family names were often formed from place names, toponyms, and were also commonly derived from farm names.
Read more: Popular Baby Names in Norway
Names also included names comprised of geographical features. The most common of these surnames were Bakke/Bakken – which means hill or rise, Berg/Berge – meaning Mountain or hill, Dahl/Dal – which translates as valley, Haugen\Haugan – hill or mound and Moen – meadow/pasture.
Family names in Norway
Before 1923, the country's most common male surnames were those that ended in "–son" or "–sen" meaning "son of". This is where tracing your family roots gets a little difficult. For instance, if you go back more than two or three generations, problems quickly arise.
This is one reason why outlining my family tree stalled somewhat a number of years ago. That is not to say it isn't possible to build your Norwegian branch of your family tree, only that it can be more time consuming because of such difficulties.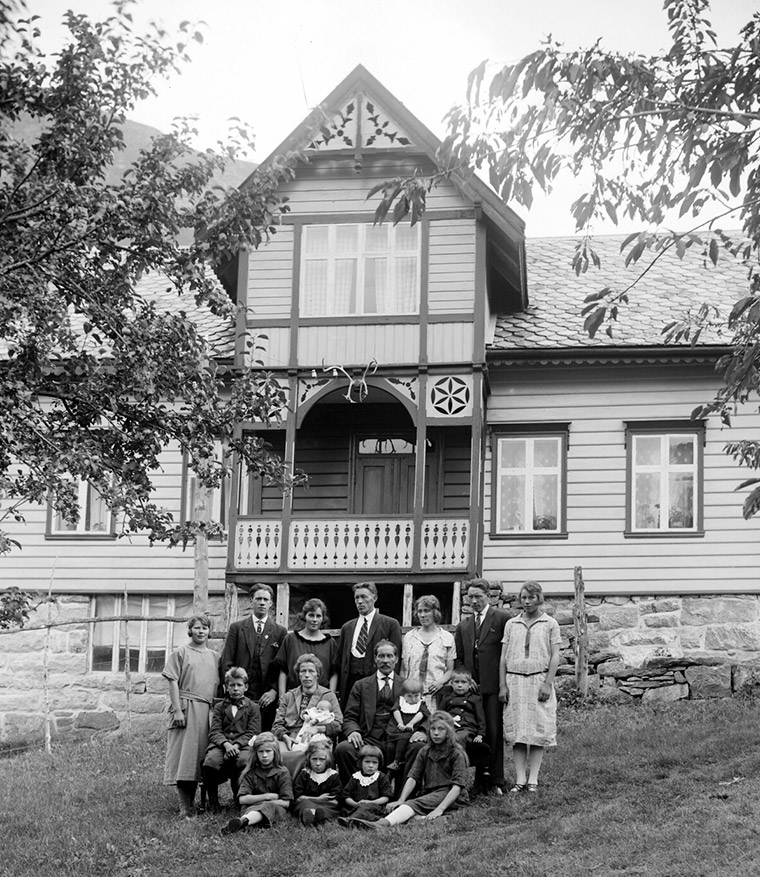 My surname is Gundersen, which literally means "son of Gunder". Taking your father's first name opens up a much broader pool of names, those that cahnged with each generation.
Female family names operate in the same way: "–dotter" or "–datter" meaning "daughter of". For example, if your father was called "Johan" then your surname might become "Johansdotter" – "Johan's daughter".
The statistics: Most popular Norwegian surnames
In a recent survey published by Statistics Norway, 22.4% of Norway's population had a name ending "–sen". But new children born in the same year only 18.4% of them had "–sen" as a suffix.
There are rarely sudden shifts in the lists compiled, generally then fluctuate steadily. The 20 most common surnames in that list from 2015, are mostly ending in "–sen", patronymic names. Only the toponymic names Berg, Dahl, Haugen and Hagen, derived from the landscape, buck the trend.
1. Hansen (53,011)
2. Johansen (50,088)
3. Olsen (49,303)
4. Larsen (37,869)
5. Andersen (37,025)
6. Pedersen (35,145)
7. Nilsen (34,734)
8. Kristiansen (23,397)
9. Jensen (22,879)
10. Karlsen (21,234)
11. Johnsen (20,650)
12. Pettersen (20,101)
13. Eriksen (19,136)
14. Berg (18,080)
15. Haugen (14 346)
16. Hagen (14,073)
17. Johannessen (13,286)
18. Andreassen (12,100)
19. Jacobsen (11,906)
20. Dahl (11,503)
————-
21. Jørgensen (11,426)
————-
28. Gundersen (10,232)
The name Jørgensen was the first name in the list to contain one of the three special characters – Æ, Ø and Å – from the Norwegian alphabet. And out of personal interest, I discovered that Gundersen—my own surname—came in at number 28 in the list. That surprised me a little, as I had expected it to be higher.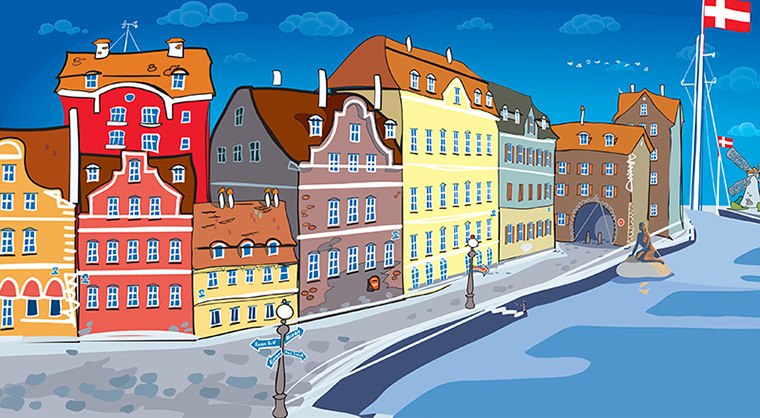 Denmark
Norway is not alone in their patronymic naming history, two Scandinavian neighbours, Denmark and Sweden, also use this type of naming. Denmark's surnames are mostly patronymic.
Just like Norway, Denmark also use a suffix "–sen" in family names. So a Danish family name like Christensen translates as "son of Christen". Other forms include surnames that are occupational – names taken from the job roles of ancestors in villages or farmsteads. For example, "Schmidt" – smith or "Fisker" – fisher.
Looking at the 20 most common surnames in Denmark in 2012, all but one is a patronymic name. The odd one out in the list is the occupational name "Møller" meaning miller. The top five most common family names are listed below:
No. Surname Count
1. Nielsen (255,138)
2. Jensen (254,675)
3. Hansen (213,339)
4. Pedersen (161,074)
5. Andersen (157,753)
<2016. Source: dst.nk>
Sweden
The most common surnames in Sweden are also patronymic. Norway's next door neighbour abolished this type of practice a little earlier, in 1901. The change in the law ensured a single family name was passed from generation to generation, just like Norway.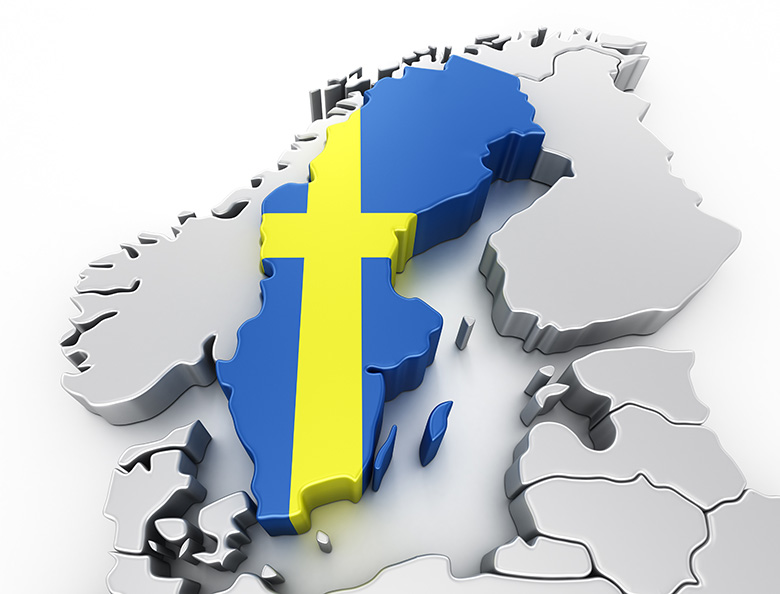 Swedish names also use suffix son – "sson". A recent list of the most common surnames in Sweden reveals only one name that is not patronymic in the top 20. The name Lindberg came in at the 17th most popular family name, a name derived from landscape and translates as lime tree – mountain in English.
The top five most common family names are listed below:
No. Surname Count
1. Andersson (251,621)
2. Johansson (251,495)
3. Karlsson (223,151)
4. Nilsson (171,360)
5. Eriksson (147,514)
<2012. Source: scb.se>
Ibsen
The great Norwegian playwright, Henrik Ibsen, has a surname that is instantly recognisable. But, did you know that it is actually a name of Danish origin? Again, it is a surname with a suffix "–sen" and with the addition of "Ib–" it means "son of Ib".
The playwright's literary exploits have ensured his surname's recognisability. The name Ib is derived from the name Jacob, just a shortened version. So next time you read an Ibsen text or watch an Ibsen play just think – son of Jacob.