Life in Norway Show Episode 27: Mike Emery, CEO of Oslo sports broadcasting company Joymo, joins us to talk about Norwegian sports club culture and how he's working to get more kids playing sport not just in Norway, but all around the world.
Mike moved from Wales to Norway via London to start a family with his Norwegian wife. His day-to-day work is with Joymo, a technology startup in Oslo that enables grassroots sports teams to broadcast their games live. But his interest in grassroots sports goes way beyond his day job.
On today's episode of the show we chat about sports club culture in Norway, how Mike is working to get more children into sports wherever in the world they live, and how he's teamed up with one of Norway's leading sportsmen to start and run a charity.
Listen to the show
You can listen to the show using the web player below, or on your podcast player of choice, including: Apple Podcasts, Stitcher, YouTube (audio only), and now Spotify. Simply search for 'life in Norway' on your platform of choice to get started.
Wherever you listen, don't forget to hit 'subscribe' to ensure you don't miss an episode!
Norwegian sports club culture
"People really feel a deep connection to the sports club they are a part of, whether you are in the handball team, football team, or both."
We also chat about some of the challenges of sport in Norway, including the cost of travel. In northern Norway and the fjord region, distances can be vast. "My wife says that when they played their local team, it was an hour and a half's drive."
As for how new immigrants to Norway can get involved in the culture, Mike agrees that while it can be hard for newcomers to connect with Norwegians, "I have never known a Norwegian turn down the opportunity to help someone. But you have to ask for it."
World at Play
Before Mike moved to Norway, he set up the charity World at Play after realising how much he enjoyed his summer job at an outdoor education centre for kids. He took this experience and founded the charity to provide similar experiences to children from marginalised communities.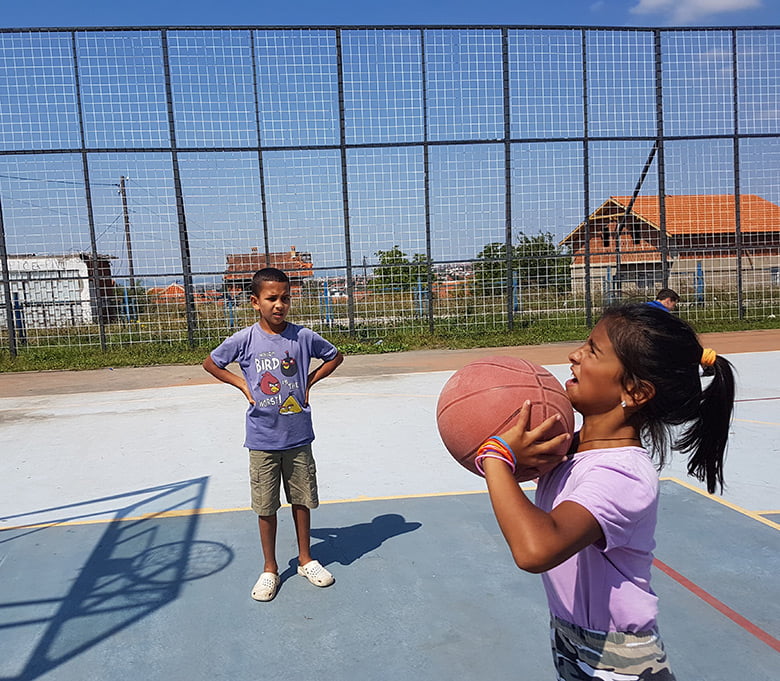 "We just completed a big project on a refugee camp in Uganda. We use sport and play and though very well-trained coaches to deliver sport and play programs with local partners. We focus on things like getting boys and girls to respect each other. We work a lot with children who have had to move because of conflict."
"Sport and play is a great tool, because it's through these things that a ten year old Syrian kid and an eleven year old Bulgarian kid realise that they are exactly the same."
Cycling the Sognefjord
To support the charity here in Norway, Mike set up a World at Play Bike Ride along the magnificent Sognefjord. Despite the beauty and variety of the area, Mike noticed that tourists were doing exactly the same stuff when they visited.
"What I decided to do was create a bike ride that takes three days of riding. We ride from the far west of the fjord all the way into the end of the fjord. It's about 300km. All those riders raise money for World at Play and they have three incredible days in the saddle."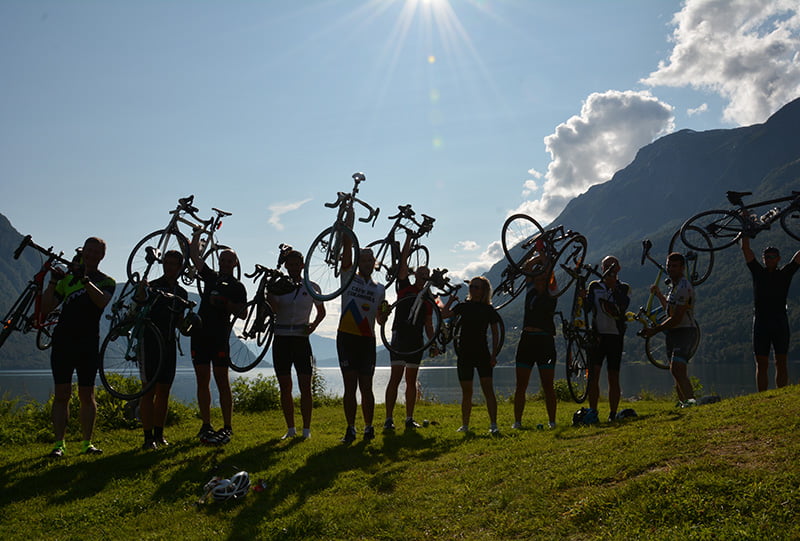 The ride takes place annually and this year's event will be held from 30 August to 1 September.
The Zuccarello Foundation
Mike teamed up with Norwegian ice hockey star Mats Zuccarello to create a charitable organisation that achieves Mats' goal of making sure that every child to wants to play sport, can do so.
The idea behind the Zuccarello Foundation is to assist and help grow Norwegian grassroots sport all over the country by providing different kind of support to those who need it the most. The Foundation provides different types of gifts (for example sports gear and other equipment) that helps cut expenses and makes sports more accessible to all children.
The main goals of the the Zuccarello Foundation are to:
Support "suffering" grass root sports teams and children in Norway
Make sports accessible to all children
Encourage young kids to work hard and fulfill their dreams
Links from the show
If you enjoyed the show, why not share it on Pinterest so others can find it?