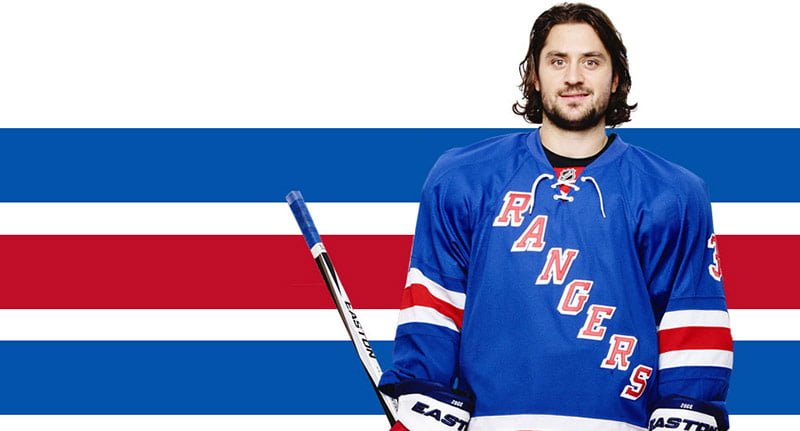 The New York Rangers winger is one of Norway's most famous ever ice hockey players.
One of just two Norwegians to play in the NHL last year, Mats Zuccarello is nothing short of a superstar in his home country.
This despite the fact that ice hockey isn't anywhere near as popular in Norway as it is in other Nordic countries like Sweden and Finland. It helps that the short, feisty athlete is somewhat shy and reserved off the field, typically Norwegian you might say.
Charity work around the world
"He is one of the Rangers' most popular players, but the cheers he gets at Madison Square Garden can't compare to those in his home country", said the New York Times earlier this year.
"His efforts to bring sports to children in his home country and beyond have endeared him to fans, activists and fellow athletes.
While he regularly takes part in youth camps during the NHL off-season, he's perhaps best known for his work supporting struggling children around the world.
Just days after the season ended, Zuccarello was in Tanzania with the Right to Play organisation, which runs trips for athletes to disadvantaged communities around the world.
According to the New York Times, Zuccarello has helped raise more than $800,000 for Right to Play over the past five years.
On the ice
"Zuccarello has been something that can't be easily said for most of this team, consistent", explains Forever Blueshirts, a Rangers fans' blog that also speaks of his leadership potential in what is otherwise a young team.
"There is a fire in his actions on and off of the ice. Young forwards like Andersson and eventually, the likes of Ty Ronning and Vitali Kravtsov, will benefit from Zuccarello's leadership when the time comes."
Mats grew up in a suburb of Oslo playing hockey from the age of five. After a couple of years at Hasle-Løren, he started playing for Vålerenga until the end of lower secondary school. He then accepted a scholarship from Frisk Asker to attend the Norwegian College of Elite Sport.
He began playing for Frisk Asker at the highest level of the Norwegian game at the age of 18. He soon caught the eye of bigger clubs signing for Sweden's Modo Hockey and picking up the Guldhjälmen, an award given to the league's most valuable player as voted by fellow players.
Mats signed for the New York Rangers in 2010 and spent some time playing for Hartford Wolf Pack/Connecticut Whale to adapt to the North American game before making his NHL debut. Other than a brief stint for Russian side Metallurg Magnitogorsk, he's been with the Rangers ever since.
He has of course also represented Norway at international tournaments.
What's next for Zuccarello?
Zuccarello is in the last year of a four-year, $18 million contract. This means that as one of Rangers' most expensive players, he's at risk of being let go.
"I'd like to be here, everyone knows that, but if they don't want me, I'm sure some other team will. But for now, my thoughts are all about doing the best I can to help this team succeed", he said to the New York Post.
Whatever's next for Zuccarello on the ice, it seems obvious where his priorities will lie post professional career: his work with the Zuccarello Foundation.
Even though he teamed up with Moods of Norway to create a special fashion collection, a big part of the idea was that the collection of caps, boxers, t-shirts ,hoodies, sweats, shorts and leather jacket would first and foremost support the Foundation.
All photos courtesy of matszuccarello.com