Life in Norway Show Episode 37: What's it like to leave the sunshine of Portugal for the mild summers and chilly winters of Oslo? How can you find work in Norway as an architect? We answer these questions and more in the latest episode of the podcast.
More and more foreigners living in Norway are sharing their experiences on YouTube. I already spoke to one of them, Pame, on episode 22 about her experiences relocating from Mexico. Today, I'm speaking to another.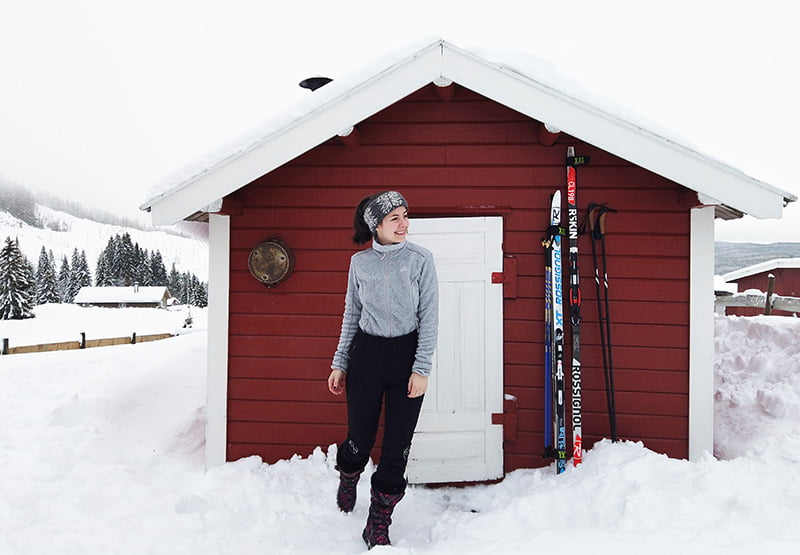 This episode is a little delayed because of all the disruption caused by the coronavirus in Norway. We actually recorded this episode a couple of months ago now, long before the virus arrived in Norway.
I wanted to mention that just in case you're wondering why such a big event wasn't mentioned in the interview. You can hear my thoughts on the current situation in Norway in the previous episode 36.
Anyway, back to today's episode. Mon moved from Portugal to study in Norway in 2014 and hasn't gone back. Today she works as an architect in Oslo. She has also built a substantial following on YouTube by sharing videos about her thoughts on life here in Norway.
We talk about the differences between life in Portugal and life in Norway, and how she found a job as an architect in Oslo. We also dig into the details of some of her most popular videos on her YouTube channel, Mon Amie.
Listen to the show
You can listen to the show using the web player below, or on your podcast player of choice. This includes: Apple Podcasts, Stitcher, YouTube (audio only), and now Spotify. Simply search for 'life in Norway' on your platform of choice to get started.
Wherever you listen, don't forget to hit 'subscribe' to ensure you don't miss an episode!
Coming to Norway as an Erasmus exchange student
Mon came to Norway primarily for her architectural studies. She studied for a year at NTNU in Trondheim, but now lives in the capital city, Oslo.
When the opportunity to study abroad for a year came up, she chose Norway for a reason that we don't often hear. "I wanted to learn more about timber construction because in Portugal we don't really learn about that. We build mostly in brick and concrete," she says.
Working as an architect in Oslo
When asked about how she found a job in Oslo, Mon again gives a different answer from many! But this comes down to her chosen field, architecture: "Finding a job was easy because I had an internship and finished my Master studies here in Oslo."
Read more: Jobs in Oslo
However, she also highlights that finding the internship in the first place was a challenge: "We knocked on so many office doors just to just to get the opportunity to talk with them and show them our portfolios. It was really hard. At the end, I managed an internship but it wasn't very well paid. But I just got the opportunity and I was happy for it."
She also compares the field of architecture in Norway with elsewhere: "Compared to things I hear from my friends in Portugal, I think it is quite stress-free here. But I also think that architects don't have such a big role here in Norway, compared to the construction companies who have a lot of influence."
Making films about Norway
Mon is one of many people now making films about her life in Norway on YouTube. She said she started the channel simply to alleviate boredom. Originally the channel was about cooking and recipes, but gradually she transitioned to more videos about Norway and travelling.
Read more: Top Norwegian TV Shows to Binge-Watch
"Even when I was a kid, I would have this little camera and do movies almost like vlogs. YouTube didn't exist at the time, but I have some vlogs made from when I was 12 or 13 years old."
During the show, Mon dives into some of her most popular videos. She reveals what surprised her about moving to Norway and some of the mistakes she made.
Links from the show
If you enjoyed this episode, why not share it on Pinterest so more people can discover it? We've got the perfect pin for you: