Finding jobs in Oslo can be a real challenge for English-speakers who haven't yet mastered Norwegian. Here's our guide for new arrivals.
For many foreigners hoping to work in Norway, Oslo is their first port of call. That's understandable. Oslo is the capital of Norway, after all. So, surely employment is easier to come by here? Well, yes and no.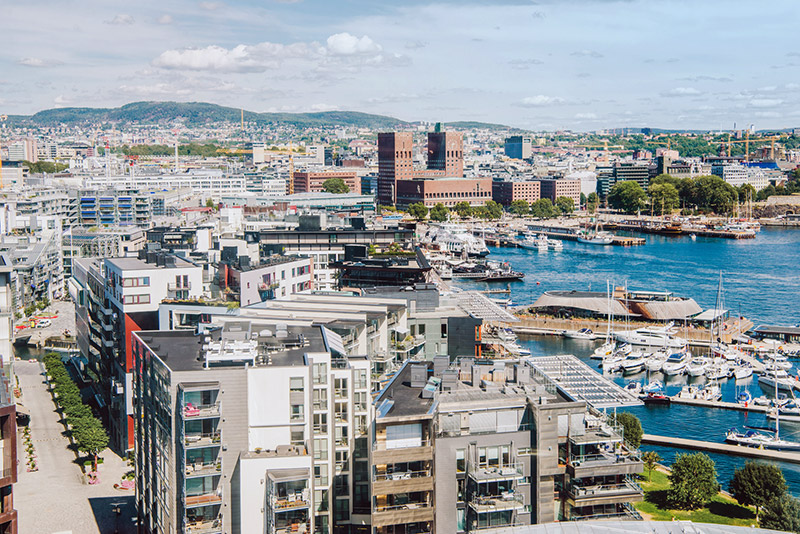 Here on the blog we've gone into detail on how to find vacancies in different industries. In our book available now worldwide, we covered more general advice and strategies for finding work. But how should you approach finding employment in Oslo specifically? Read on!
The job market in Oslo
Oslo is a big draw not just for immigrants, but for Norwegians too. Many Norwegian students head straight for Oslo with their degree in hand, so there is a lot of competition for the best vacancies.
Buy the Book: How to Find a Job in Norway
On the plus side, Oslo is the base of many international companies, so English speaking vacancies are easier to come by. Also, there's a lot of work available in the service industry such as tourism, restaurants and hotels, for which foreign languages (other than English) may be an advantage.
Business districts in Oslo
Many Norwegian companies are headquartered in Oslo as are Norwegian branches of international companies.
Read more: Jobs in Norway – The Hard Truth
So, if it's an office job to seek, here's the most likely locations. The city centre is almost always going to be an option. But Oslo has several smaller business districts dotted around the city too.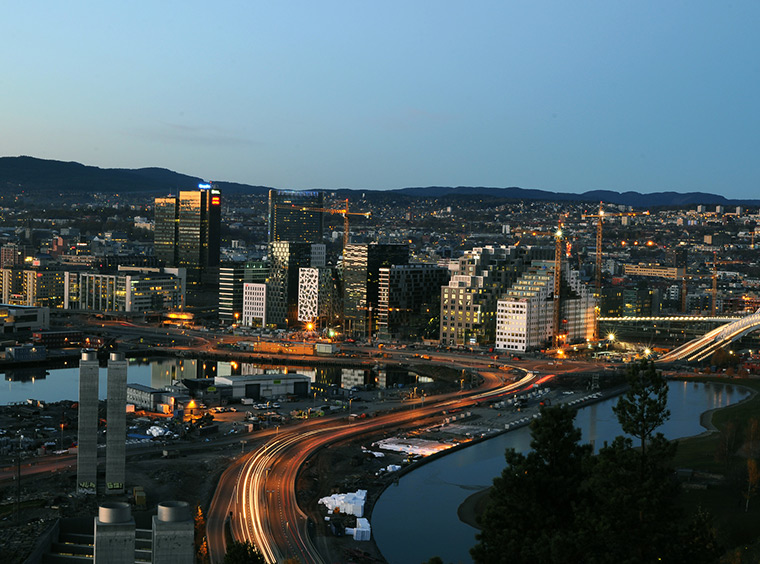 The newest and most notable is Barcode, the strip of narrow high-rise buildings near the Opera House. To the north of the city is Nydalen, another area popular for smaller businesses.
The site of Oslo's former airport, the Fornebu peninsula just outside the city limits is now a thriving business park. It's home to headquarters and major offices of some of the biggest names in Norwegian business, including Equinor, Telenor and Aker Solutions.
Getting to Fornebu can be a challenge as buses are often crowded during peak times, but the planned T-Bane extension should improve things in a few years. Depending on where on Fornebu you work, you can also walk from Lysaker railway station. Lysaker itself is also home to several energy companies.
Closer to Oslo but still on the west side of the city is Skøyen. Here you'll find a whole range of companies including Yara, Veidekke, Nordic Semiconductor and Multiconsult.
If you're looking for work in shops or restaurants, consider Aker Brygge, the area around Grünerløkka and some of the city's other main shopping districts.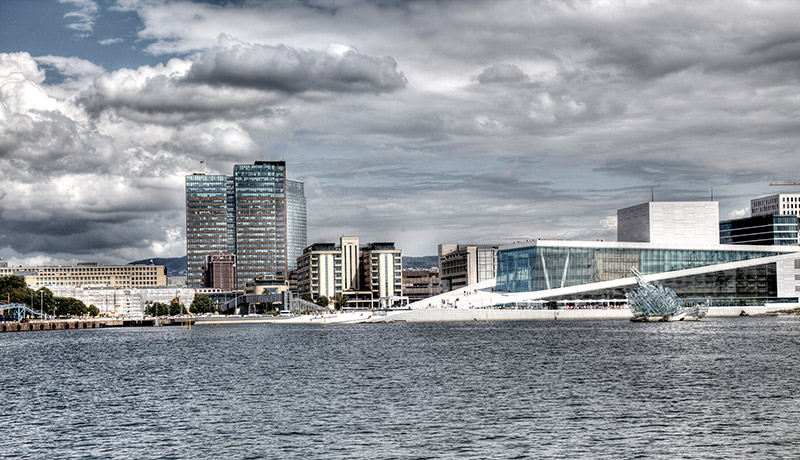 Types of work available in Oslo
As the capital city, there's many types of jobs available in Oslo. Although, as with all places in Norway, the demand for non-Norwegian speakers varies.
The service industries
There are lots of jobs available in the tourism, hospitality and other service industries. However, many of these are low-paid and are often not full-time nor permanent positions.
But if you're looking to get your foot on the employment ladder or you're only looking for part-time hours, this could be the best bet for you.
Read more: Jobs for Students in Norway
As for the language situation, English is often used as the working language in many cafes and restaurants due to the amount of foreign staff. NRK reported that one in two Norwegians has experienced being served by a non-Norwegian speaker in the last year.
However, if you're in a customer-facing role in a hotel or tourism situation, English isn't an advantage. Knowledge of other languages is what will give you an edge.
ICT and engineering jobs in Oslo
The number of international companies and Norwegian headquarters in Oslo combined with the number of startups gives many opportunities for qualified and experienced developers and engineers.
The likes of Equinor and Telenor are no strangers to employing non-Norwegian speakers. Startups are also much more flexible when it comes to language. You can read more in other articles about engineering jobs and developer jobs in Norway.
Teaching jobs in Norway
I'm often contacted by people who assume it's straightforward to get a job teaching English in Oslo. I do understand why. Many companies selling TEFL/TESOL courses make a healthy profit by marketing them to people who want to travel and see the world.
While that's fine if you want to travel to China, Eastern Europe or South America, things are different in Scandinavia. Virtually everyone understands English, and the majority are fluent by the time they finish school.
This means the demand for English teachers is limited to the Norwegian school system. To get a job in a Norwegian school, you'll need fluent Norwegian and have to take a teaching course in Norway. There are some professional English teaching companies that target the corporate market, but these are few and far between.
Of course, the big exception is international schools. There are several in Oslo and around the Oslofjord region. Generally speaking, international schools tend to have a high turnover of staff. So, if you have a teaching qualification and a couple years experience, there's a good chance you'll find a job, with time.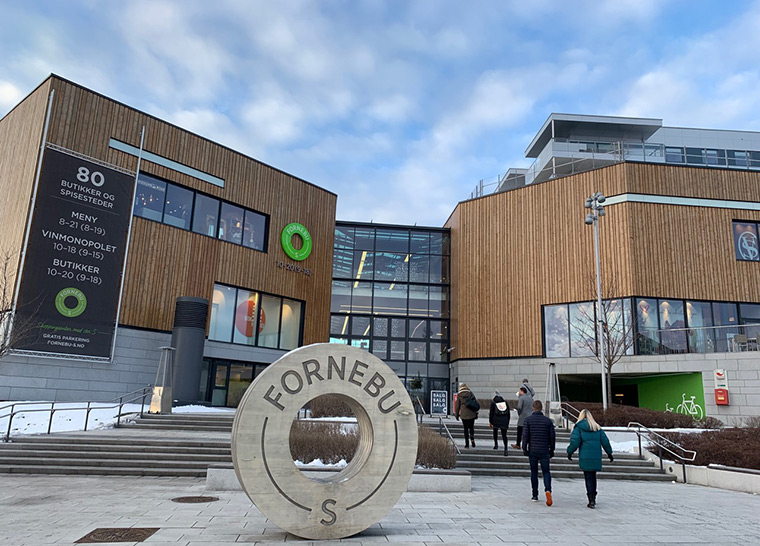 How to find jobs in Oslo
To find a job in Oslo, you should employ similar tactics to other places in Norway. If you have your eyes on a specific company, consult their website. Most large companies will have a careers website, including Equinor and Telenor (links above).
Buy the Book: How to Find a Job in Norway
If you're looking for work in restaurants, hotels and bars, it's probably worth printing a bunch of CVs and putting on some comfortable shoes. Demand for these roles outstrips supply in Oslo and positions will often be filled by word-of-mouth.
Finding one of the positions for yourself is a numbers game. It's a good idea to make a list of potential places, and spend an afternoon stopping by in person. It's also a great opportunity to practice your Norwegian – and shows your prospective new employer that you're keen to learn quickly.
Looking online should also be a part of your strategy, although this works better for office jobs. The biggest marketplace for jobs (and most other things in Norway!) is Finn.no. Other places to try include Nav and various employment agencies including Manpower.
As mentioned above, networking is one of the most common ways of finding employment in the capital. If you're on the lookout, make sure all your friends and former colleagues know about it!
You can also try joining one of the many Facebook groups for foreigners living in Norway. Just grow a thick skin before you post.
How did you find a job in Oslo? Share your top tips with other Life in Norway readers in the comments, below.