A must-have drink on a cold winter night, Gløgg is a traditional hot Scandinavian drink. Here's what you need to know about gløgg.
Made from red wine, spices, and fruit and served hot, gløgg is a Norwegian mulled wine that is commonly enjoyed in the run-up to Christmas. With an origin that can be traced back to medieval times, gløgg is enjoyed across the Nordic region.
Often served with thin ginger biscuits or other sweet snacks, gløgg is a staple at holiday markets but it's also a popular drink to make and enjoy at home.
While very similar to mulled wine or German glühwein, Norwegian gløgg is typically sweeter and often more alcoholic. That's espectially true with the homemade variety.
An unmistakable aroma
As anyone who smells the homecooking of a parent after years away from home knows, the sense of smell is closely linked with memory.
So much so, that the scent of snowy pines on freezing cold air, a roaring open fire, the intense vanilla, ginger or orange smells from a kitchen, and perhaps even chocolate or coffee can all evoke memories of Christmas time.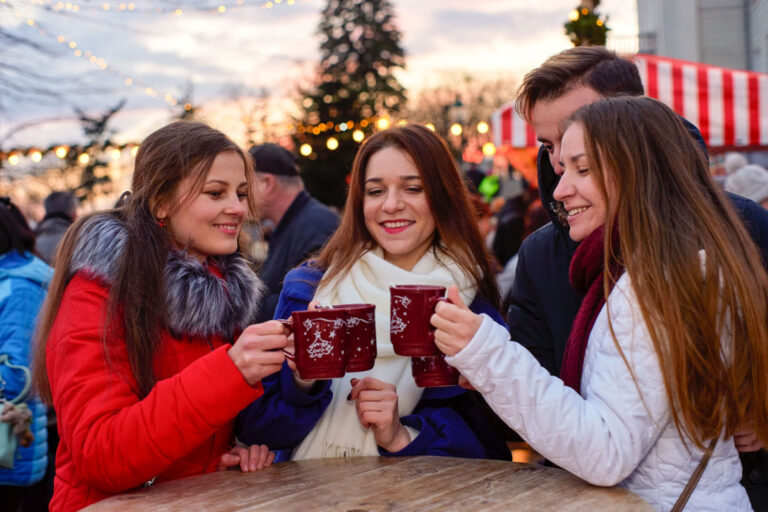 In the Nordic countries, arguably the most evocative Christmas smell is gløgg, a mulled wine beverage that's a common feature of Christmas markets and homes all around the region throughout December.
"It's a very deep, rich, flavourful and warm smell. It makes your whole house smell like Christmas," said Urd Milbury from the Norwegian Embassy in Washington, D.C. to NPR.
A historic beverage
It's difficult to know for how long gløgg has been enjoyed throughout Scandinavia. However, records show that variations on a hot, spiced beverage have been common throughout the Nordic region since at least the 16th-century.
Long before air travel made it easy, cross-country travel involved a long, arduous trek over the mountains. Outside the summer months, that trek was cold and potentially dangerous. Gløgg—or a variation on it—was consumed on these journeys.
Whereas in days gone by gløgg had more of a functional role, today it is much more of a celebratory drink for the winter season. However, while gløgg has a long history in Scandinavia, it wasn't necessarily invented here.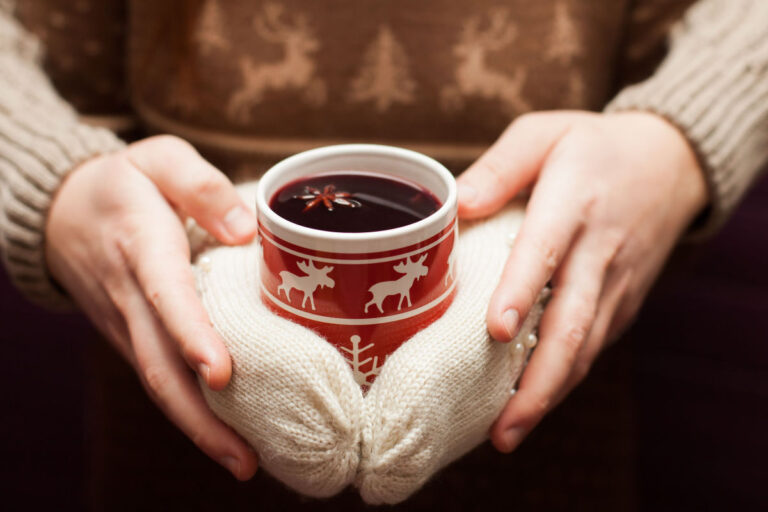 "Though the first culture to heat up sweetened wine before spiking it with spirits and spices were the Romans in the 2nd century, it's hard to argue that the Nordic countries have become known for perfecting it," explained Dylan Garret from Wine Enthusiast.
A warming winter treat
It's a tradition in many Scandinavian homes to welcome holiday guests with a cup of the mulled wine drink. Here's how you can do the same.
If you're in a hurry, concentrated gløgg mixes can be bought in liquor stores across Norway. But as with everything, nothing beats the home-made variety for a sure-fire way to beat the winter blues.
"It's a great drink for the long cold winters. You come in from the outside, get gløgg and immediately you feel warm inside and out," added Milbury.
What's in gløgg?
As with mulled wine, the basic ingredients for gløgg are red wine, sugar and spices. Some Norwegians add a little port to the red wine for a deeper flavor.
Drizzling more alcohol such as the traditional aquavit is an added option. If you're not a fan of the Scandinavian spirit commonly flavored with dill, fennel or coriander, it can be substituted with vodka, brandy, cognac. Or you can simply leave out the spirits altogether, of course!
Traditional spices used in gløgg are cinnamon, cardamom, ginger, cloves and orange rind. Bear in mind though that experimentation is commonplace. Many families will have their own preferred mix.
How to make gløgg
As I said before, the exact ingredients vary, but as a minimum you'll need red wine and granulated sugar. I recommend also using the juice and zest of an orange, a cinnamon stick, star anise, cloves, cardamom, and a pinch of ginger and nutmeg.
Use a large, heavy-bottomed pot over a medium heat. Heat the sugar and spices together with the orange juice and zest, stirring gently until the sugar dissolves. This should only take a few minutes.
Then slowly add the wine and heat for about 15 minutes. It's important to constantly heat and stir regularly, but never let it boil. Stir in the aquavit, if desired, at the end.
How to serve gløgg
One difference from mulled wine can be seen when the drink is served. Often with mulled wine, some of the fruit and spices end up in the mug. But with gløgg, only the liquid goes into the mug.
That being said, a few almonds and raisins are usually added to the mug before serving.
Pepperkaker, thin ginger biscuits, are the ideal accompaniment. These thin biscuits are very easy to find in Norwegian supermarkets in the run-up to Christmas. Just be warned, they are very moreish!
While gløgg is a drink for adults, children don't need to miss out on the festive fun. Non-alcoholic recipes replace the wine with fruit juices. Store-bought versions commonly use grape juice as a basis.
Do you enjoy gløgg? If so, do you prefer it at a Christmas market or making your own at home? Let us know in the comments.