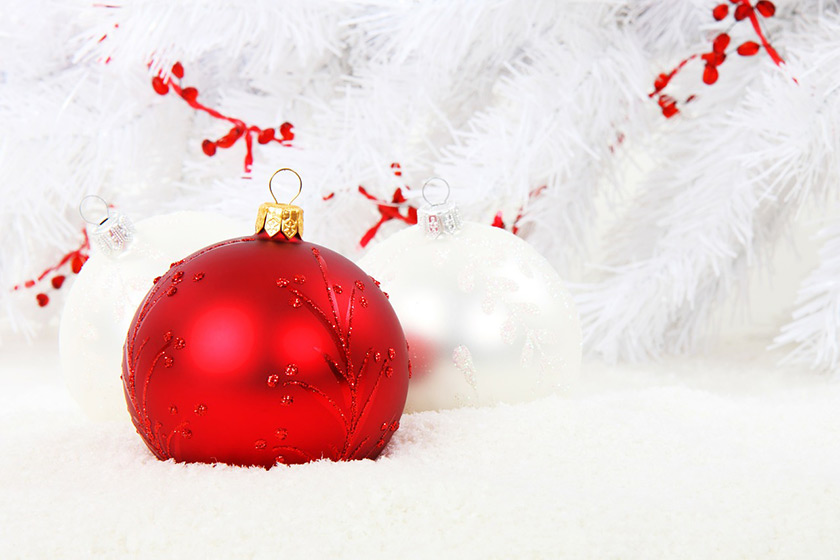 When and where to get your festive fix in Norway this year.
Generally speaking, Christmas markets in Norway are not as grand as elsewhere in Europe. I'm thinking especially of the giant Frankfurt market in Birmingham that I frequented every year – aah memories of the singing moose head and gløgg are flooding back!
That said, Norwegian Christmas markets seem to have a nicer feel to them. Perhaps it's the cold but they are almost always less crowded, more family-friendly and offer a nice selection of products from local artisans and farmers.
They're not cheap of course, but this is Norway. Here's a few of the best…
Julemarked, Røros
6-9 December, 2018
A few years ago we drove through a blizzard to get to the Christmas Fair in Røros but oh it was worth it!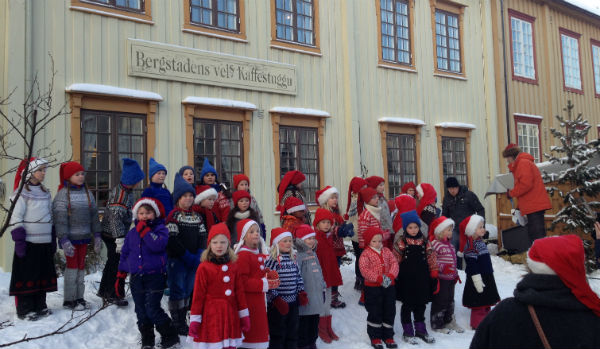 We spent two days exploring the nooks and crannies of the old copper mining town, soaking up the festive atmosphere. We met reindeer, ate reindeer (not the same ones!), examined the gingerbread house competition, listened to carols from local schoolchildren, discovered the local pottery and warmed our hands by the fire.
The beautiful church hosts a Christmas concert the day before the fair opens. Røros is worth a visit at any time of year, but if you're planning a visit soon, make sure it's on this weekend.
Just don't forget to wrap up warm, as Røros in the winter can be one of the coldest places in Norway. Read more from my visit.
Bærums Verk, near Oslo
Weekends from 24-25 November, 2018
In 1610, King Christian IV (of Denmark and Norway) founded an iron ore production facility. Over 400 years later, Bærums Verk is now a thriving shopping destination, home to a blacksmith, glassblowers, a patchworks shop, carpenter's workshop and other traditional Norwegian crafts.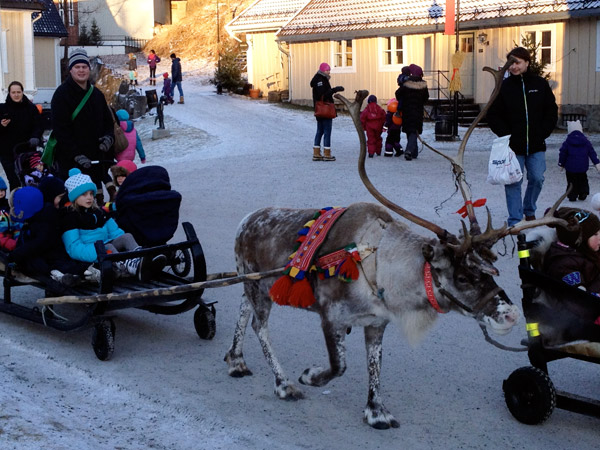 From the end of November "Julegaten" (the Christmas Street) opens every Saturday and Sunday, offering gift ideas, food and entertainment.
I took a trip back in 2012 and after exploring the beautiful site complete with frozen waterfalls (yes, it was that cold!), I stumbled upon the market:
"As I wandered around Verksgata it gradually became a picture postcard Scandinavian Christmas. There were reindeer pulling children on sledges, Glühwein by the bucket and yes, even chestnuts roasting on an open fire!"
Pepperkakebyen, Bergen
17 November to 31 December, 2018
The world's largest gingerbread town, right in the heart of Norway's second city.

Photo: Visit Bergen
Kindergartens, schools, businesses and thousands of individuals have contributed to the annual event since its creation in 1991. I haven't been yet, but I'm told by many it's well worth a visit.
Expect Bergen in miniature: houses, trains, cars and ships made from real gingerbread, and of course, plenty of opportunities to buy gingerbread too!
Admission is free for children under 12, but costs 100kr for adults and 80kr for students and teenagers. Read more about Pepperkakebyen.
Julebyen, Egersund
6-9 & 13-16 December, 2018
In 2004, Egersund was voted as Santa's hometown in Norway by listeners of NRK. As luck would have it, plans for a Christmas market were already underway. That Christmas the centre of Egersund was transformed into a festive town full of food, textiles, mulled wine, art, decorations and more. It's been the same ever since.
A busy program of entertainment and concerts is on offer, and although I've not had the pleasure of attending Julebyen, I recommend you check it out anyway if you're in the Stavanger Region.
Entry is free. Don't forget to let me know what it was like! Read more about Egersund's Julebyen.
Norwegian Folk Museum, Oslo
1-2 & 8-9 December, 2018
Unlike most of the markets on this page, the Christmas Fair at the Norwegian Museum of Cultural History celebrates a traditional Norwegian Christmas as it has been done for centuries.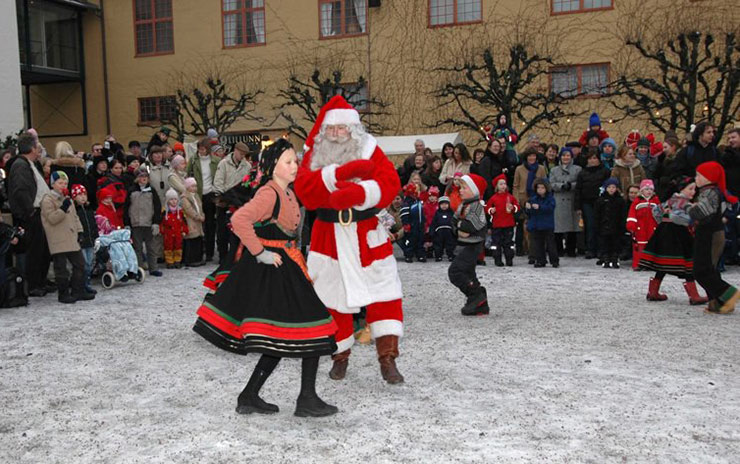 Photo: Norsk Folkemuseum
Going to an open air museum in the winter may not seem the most sensible plan (I tried it in Lillehammer once and boy was it cold!) but the Norsk Folkemuseum is worth the trip.
The houses at the open-air site (all of which were relocated from different parts of Norway) are decorated according to the festive traditions of the original inhabitants. As is typical for Norway, children are centre of attention with choirs, activities and even a Santa's workshop.
It's not just for tourists either! Many locals attend every year with their families spanning multiple generations. Note that the Christmas festivities are only taking place on the first two weekends in December this year. Read more about the event.
Julemarked, Trondheim
7-19 December, 2018
If you can't make it to Røros, Trondheim's Christmas event is one of the best city centre markets in all of Norway.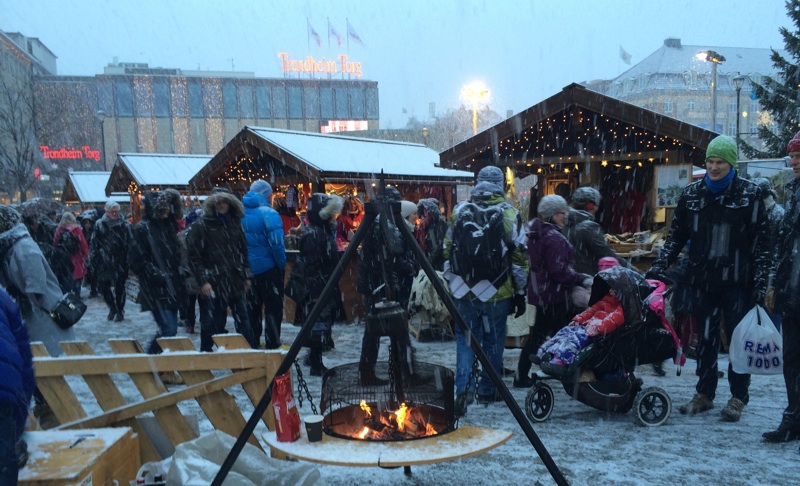 Torvet, the city's central square, is filled with stallholders selling unique arts, crafts, and gifts, while a giant Sami-style tent hosts a cafe serving hot snacks, beer, mulled wine and coffee.
A couple of stages host a vast programme of live music and other cultural events throughout the two-week long event. Oh, and the weather isn't always as bad as the picture suggests! Read more about the event here.
Spikersuppa, Oslo
17 November to 23 December, 2018
If you don't want to leave the capital then look no further than Spikersuppa, the urban park between the National Theatre and the Parliament building.
Here you'll find stallholders selling everything from reindeer meat to knitted hats and mittens!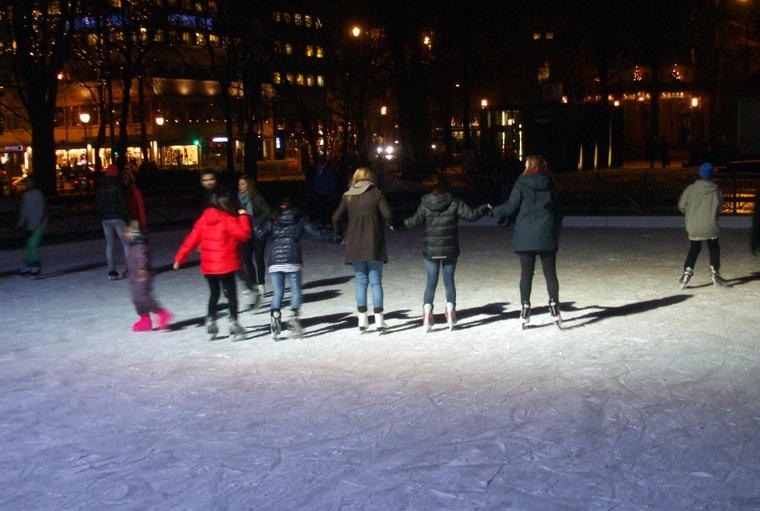 But the centrepiece of the capital's most visible festive market is undoubtedly the ice rink. Access is free, although you'll need to pay 100kr to rent a pair of skates if you don't have your own.
God jul alle sammen!