Are you looking forward to winter? If not, here are several tips from Norway on how you can learn to love the winter season just like the Norwegians do.
After more than a year and a half of various coronavirus-related travel restrictions, the onset of winter is hardly likely to fill many people with enthusiasm.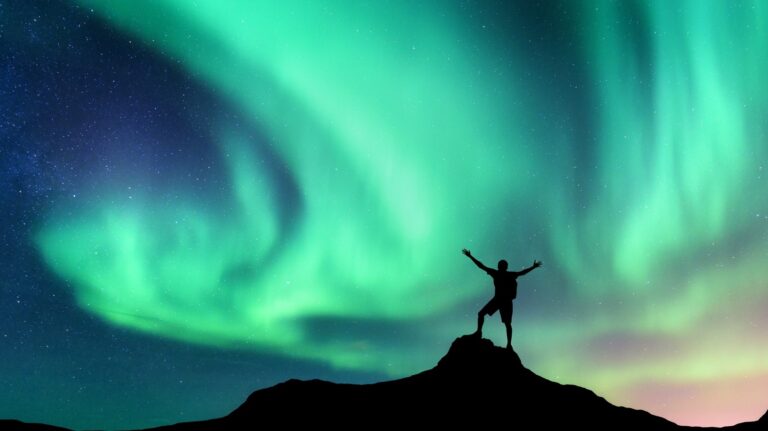 Darker days and colder temperatures can bring a malaise that lasts for months. One solution, jetting off to sunnier countries for some winter sun, is off the table for many.
The winter experience in Norway
Compared with the rest of Europe, Norway suffers more than most. While temperatures are not always as cold as elsewhere in Europe, the winter in Norway is long and the days are dark. Sometimes very dark.
In late December and early January, the sun doesn't rise at all in the north. For example, in Tromsø the sun stays below the horizon from November 27 to January 15.
While there is still some light, the lack of direct sunlight is a challenge even for those who've lived there all their lives.
As the reality of living through a second consecutive winter with the pandemic still very much with us, experts continue to worry of a potential mental health crisis.
Lessons drawn from Norway could be key to keeping ourselves in good physical and mental health over the chilly, dark season to come—no matter where you live.
Embrace the outdoors
So how do Norwegians cope? The most important principle is to fight the urge to lock yourself away.
Typically, Norwegians spend plenty of time outdoors in the winter months, or at least, out of the home. "There's no such thing as bad weather, only bad clothes," is a popular saying throughout the region and it's one grounded in truth.
As long as they're well wrapped up, Norwegians see no problem with heading out into the cold. The Scandinavian outdoor lifestyle concept friluftsliv applies just as much in the winter as the summer.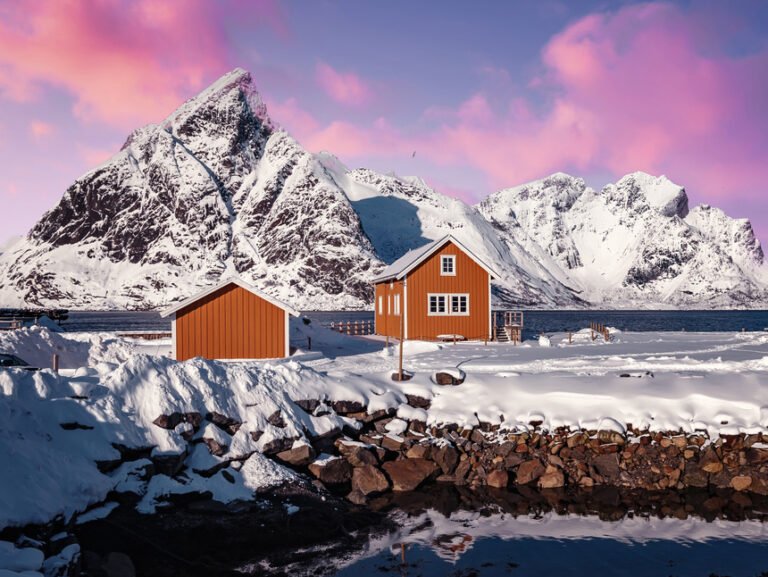 If the thought of this fills you with dread, just wrap up warm and take a stroll during the lightest part of the day. It makes all the difference.
Learn to ski—and learn to enjoy it
If you are in an area with regular snowfall, cross-country skiing is a great way to make the most of the winter season.
In Norway the pastime is a national obsession. What was once an important mode of transport is now a social activity, coupled with a great workout. It's the most obvious example of embracing friluftsliv during the winter.
This is a case of do as I say and not do as I do. Try as I might I just never got the hang of skiing. If you're the same, you don't necessarily have to turn down a ski trip!
There's still plenty of enjoyment to be had joining your friends in a cabin trip even if you don't strap on the skis. Believe me, I've been there!
Lighten things up
The commercialization of hygge left many people across Scandinavia scratching their heads. The concept—and its Norwegian sibling koselig—isn't something you can buy, it's simply a feeling you can create.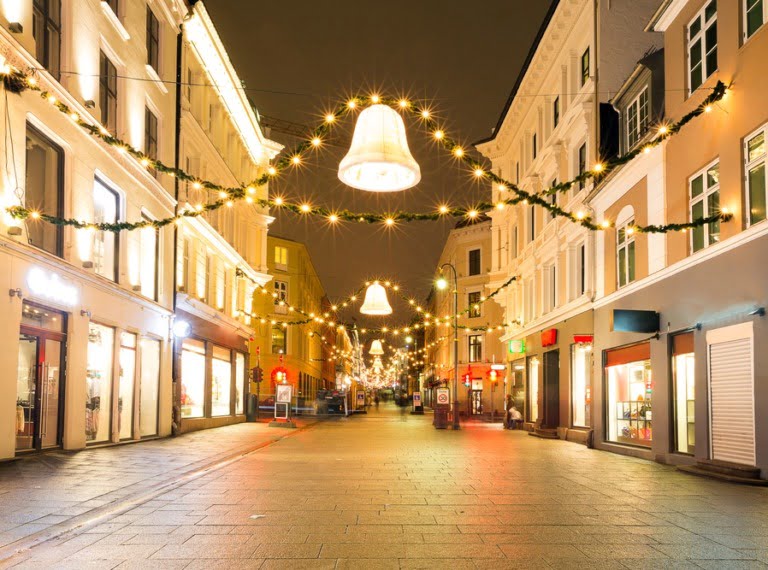 That being said, putting up simple white string lights and lighting a few candles instead of buying overpriced 'hygge blankets' is one way to brighten up your home and enhance your winter mood like a Scandinavian.
As opposed to the garish coloured Christmas lights used in some countries, the white lights create an atmosphere that's hard to define, but it's one I really enjoy. Plus as they're not Christmas lights, you can leave them up the whole winter.
Embrace winter fashion
Spending more time outdoors means more time for experimentation and self-expression through what you wear. Putting in some colour at a time of year that can feel distinctly monochrome can have a surprising effect in your mood.
A merino wool underlayer (top and bottoms) is well worth the investment. If you are planning on spending time outdoors, it's a must.
Read more: In Pictures: Bergen in the Winter
Norwegian singer Sigrid once told Vogue that anything goes in the winter, as long as you are wearing wool underneath: "It's pretty much my favorite fabric in the world. Woolen socks, underwear and even woolen bras are amazing."
Bake simple treats
When was the last time you tried a little home baking? Winter, and especially the run-up to Christmas, is the ideal time to get back into it, or even try it for the first time.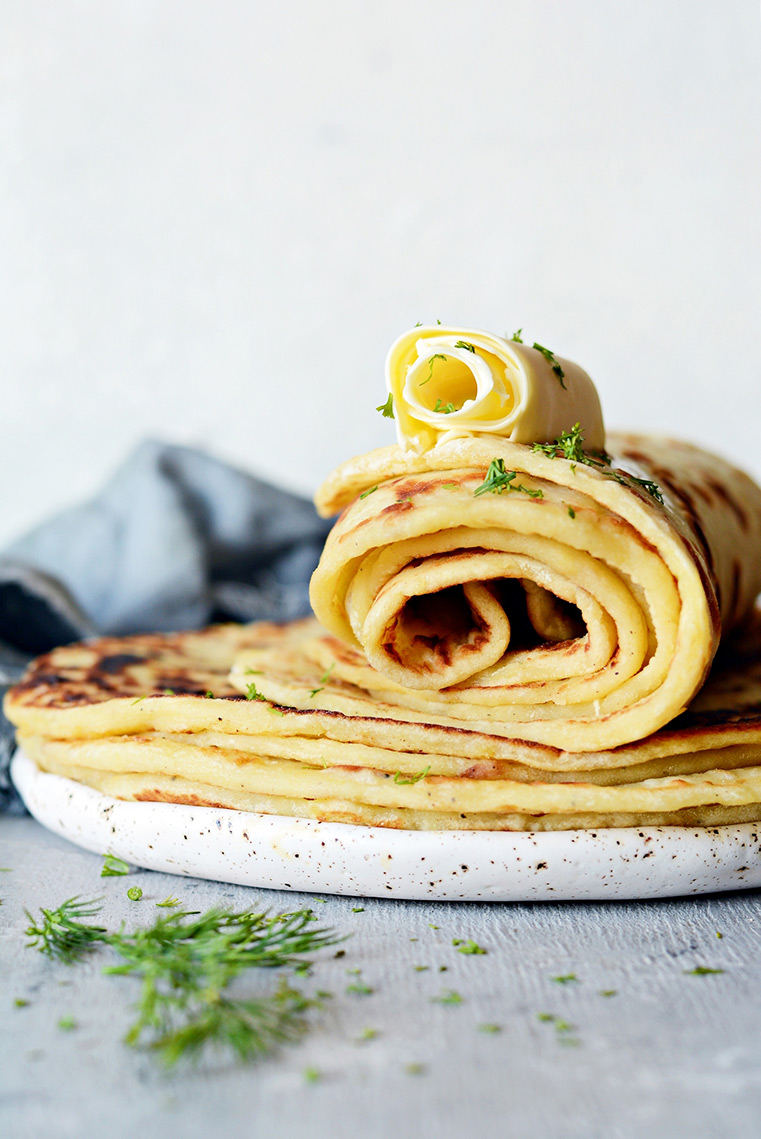 Home baking remains popular year-round in Norway, but especially in the winter. Every Norwegian supermarket has a small home baking section, so it's super easy to get started.
Make the most of winter spices like ginger, cardamom and cinnamon that fill the house with aromas. One bite of a homemade bolle (sweet cardamom-scented buns) or traditional Norwegian lefse will have you wishing winter would never end.
In the more traditional Norwegian households, the "seven sorts" of Christmas cookies will always be ready and waiting for friends and family.
Shift your mindset
Last but not least, if you're dreading winter, perhaps take some time to really look at the reasons why. A simple reframing of winter could make a big difference.
Try appreciating winter in your thoughts and your speech, suggested Kari Leibowitz, an American researcher who spent winter in Tromsø, Norway, on a Fulbright research grant.
Writing in the New York Times, she suggested focusing on those small things you enjoy about the winter: "Maybe it's the chance to light fires, even during the daytime. Maybe it's an opportunity to get absorbed in cooking, or reading, or art. Maybe it's the way the world goes quiet just after a fresh snowfall. Then, whatever it is, try to consciously focus on those things."
Are you looking forward to this winter? If not, will you try any of these ideas? What's your biggest tip for getting through the winter like a Norwegian? Let us know in the comments.