One of the most famous residents of Oslo is a fictional alcoholic detective. We take a look at the life and times of Jo Nesbø's creation, Harry Hole.
The Norwegian author Jo Nesbø is famous for many things. He's been a footballer and a rock star, but perhaps his most famous creative endeavour has been the creation of Harry Hole.
We've kept spoilers to a minimum, and as vague as possible, in this piece but inevitably some discussion of the events of the various books is necessary. If you want to read the books afresh then it might be best to skip the 'key story arcs' section!
Harry's background
Harry Hole was born in Oppsal, Oslo, in 1967. His mother was a descendent of Norway's Sami people. He is not close with his father Olav, who plays a small but key role in the book The Leopard. He has one sister, known as Sis, who has Down Syndrome and she and Harry are very close.
Harry is a graduate of Police College and Law School where he was an average student. After graduating he joined the Crime Squad of the Oslo Police and rose through the ranks to be a Special Investigator.
He spent a year in Chicago studying serial killers with the FBI. Harry spent a brief period with the Politiets Overvakningstjeneste (POT – Norwgian Secret Service) before returning to the Crime Squad.
Harry's personality
Harry is described as tall, athletic and lean. He has cropped hair sticking up from his large, bumpy skull. His large nose has a network of fine veins and his blue eyes are faded from years of alcohol abuse. His mouth is his best feature and is what attracts women the most about his appearance.
Harry, like most famous detectives, is a deeply flawed character. As a police investigator he is doggedly determined and persistent and always solves his case, no matter how many times he has to put himself through hell. In his personal life, however, he's aloof and runs away from commitment.
Read more: Nordic Noir
He's an alcoholic, sometimes a drug addict, and a heavy smoker. Harry is lonely and isolated, with few friends, and has great difficulty in forming relationships that last beyond the morning after. He may believe that this is due to the fact that he's in a deep relationship with his work, while others would probably say that he's married to his work in order to avoid commitment in his personal life.
Harry is a man of contradictions. He's a defender of society and the rule of law and yet he's not above breaking the law himself in order to get to the heart of a case. Whilst never going so far as the criminals he's pursuing, many of his investigative methods range from the morally suspect to the outright illegal.
He's equal parts cynical and romantic as can be seen throughout his on-off relationship with Rakel – the one main love of his life that we meet in the books.
Harry occasionally finds himself happy and loves the feeling but doesn't really know how to handle it. He believes that it's only a matter of time before what he sees as 'the real world' intervenes and so he often acts in destructive ways to bring this happiness crashing down.
Key story arcs (spoiler alert!)
All of Harry's cases are, by their nature, difficult. Easy cases don't even feature on his radar so if it's reached Harry's desk, he knows that it won't be a quick win, even if it can appear that way at first.
The first two books take place outside Norway, with Harry investigating crimes against Norwegian nationals on foreign soil – Australia and Thailand – and causing international incidents wherever he goes!
In Cockroaches, he manages to embarrass the government in such a way that, to his amusement, they're forced to give him a promotion.
Following on comes The Redbreast, where Harry investigates a neo-Nazi plot to assassinate a high-profile figure. We're introduced to the character of The Prince – a smuggling kingpin whose identity is discovered by a colleague, much to her inconvenience – who will take up an arc across the following two books.
Once the Prince is dealt with, Harry investigates the murder of a Salvation Army officer in The Redeemer, followed by his most brutal case yet – tracking Norway's first serial killer in The Snowman.
After this pushes him almost to the brink, Harry runs away to 'relax' in Hong Kong before being brought back to Oslo in subsequent novels, firstly due to the illness of his father and then to help out Oleg, the son of his former lover Rakel.
Harry's overall arc is a tragic one and Nesbø has stated that he knows how it all ends for him and he's not sure quite how many tales there are to tell before the inevitable conclusion arrives. Harry appears in 11 novels to date with a twelfth novel – Knife – announced for July 2019.
Origins of the character
The character of Harry Hole was introduced on a flight from Oslo to Sydney. Nesbø knew he wanted to write a story of some sort, mostly as an exercise in writing, and had no fixed ideas about what form or genre the story would take.
By the end of the long flight, the character of Harry Hole and the details behind The Bat – the first Harry Hole novel – were well-formed.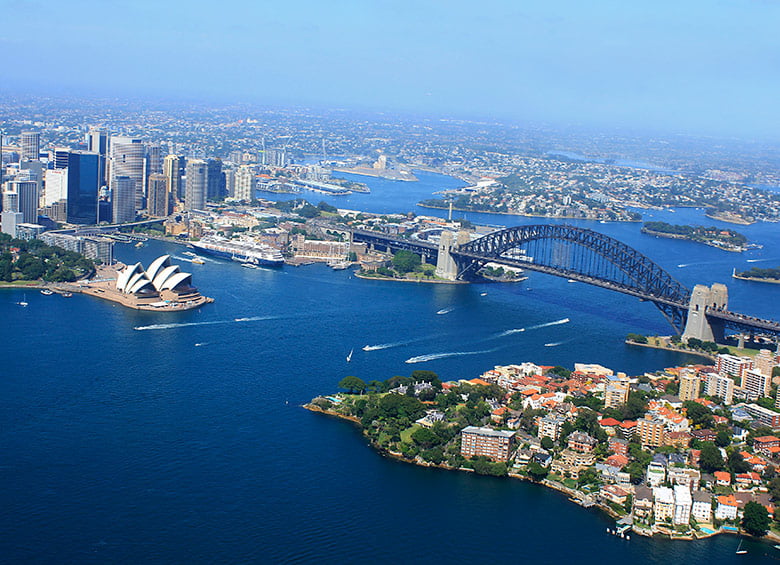 He checked in to a hotel – the same hotel where Harry stays while there – and wrote a substantial portion of what came to be The Bat. At this point Nesbø had no plans to write a series about Harry, or indeed any character, and it was only when he began writing Cockroaches that he realised that Harry would be perfect for that story too.
It was when he was writing The Redbreast that he finally realised that Harry was going to be a character with a long story arc over several novels.
Harry around Oslo
Most of the background to the Harry Hole novels revolves around real places in Oslo. Harry's apartment at 5 Sofies gate is a real apartment building, and there's even a buzzer labelled Harry Hole – presumably unconnected – for literary tourists to press!
Read more: Fun Facts About Oslo
Away from there, Harry spends most of his time in one of two places. Firstly there's the Oslo Police Headquarters at Grønnlandsleiret where Harry and his colleagues comb through evidence trying to crack cases.
Harry's 'second home' is Schrøder's – Restaurant Schrøder in Waldemar Thranes gate – where Harry goes to slake his alcoholic thirst. When he doesn't feel welcome there, he'll also visit the Underwater Pub on Dalsbergstien.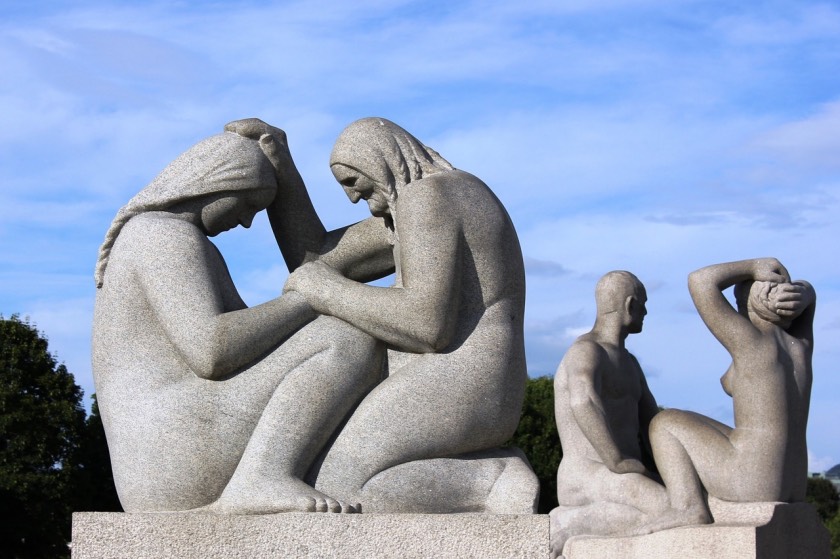 Throughout the books, many other prominent Oslo landmarks such as Vigeland Park, Egertorget Square and the Oslo Courthouse, play their part.
Pronunciation
Outside Norway, both Harry Hole and Jo Nesbø are happy to accept the name being pronounced how it's written in English. In The Bat, Harry is called Harry Holey by the Sydney Police that he encounters, and he decides to accept it rather than spend half of his time correcting them.
In Norwegian, the pronunciation would best approximate to Hari (as in Mata Hari) Hula (as in Hula Hoop).
Have you read any of the Harry Hole novels? Which is your favourite and why?